Questo articolo è disponibile anche in:

Italiano (Italian)
The 1 Euro Houses team helps those who dream of buying 1 euro houses in Italy, but don't know where to start.
Want to know more about the 1 Euro Houses project?
Do you want to buy a 1 Euro House, but don't know where to start?
Do you want us to accompany you to the typical villages to see the houses and talk to the local administration?
We recommend starting with the map of the municipalities that offer Houses for 1 Euro in Italy and the article on how the Case project works at 1 euro. You can also buy our ebook with more information about budgets, processes and examples of homes before and after renovation.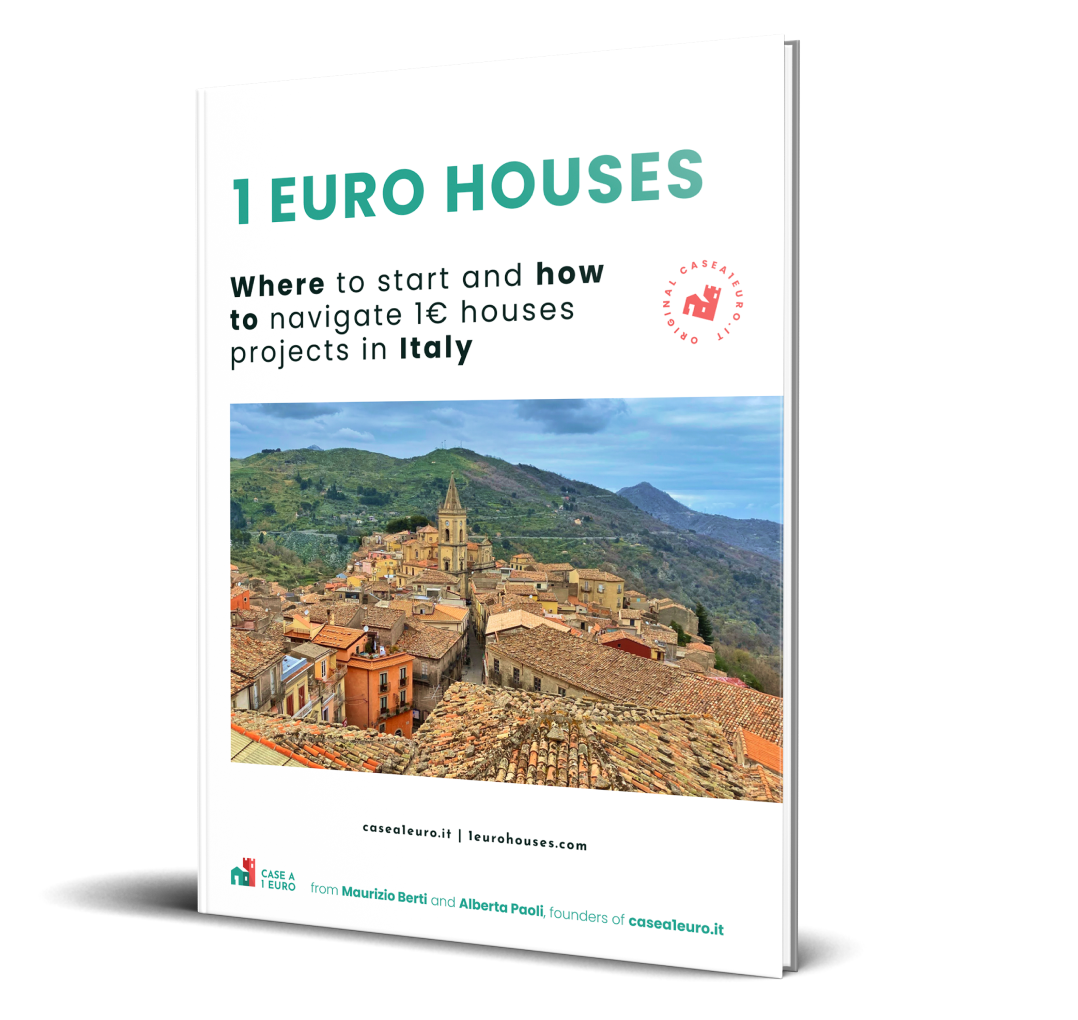 Here's how to buy a house for € 1 with our ebook
Available in English, French and Spanish in PDF and epub format.
How to buy 1 Euro Houses in Italy?
How to find available 1 Euro Houses in Italy?
How to plan for the purchase and renovation?
After the purchase, you will receive access to the ebook via email. The file must be downloaded within 48 hours of purchase. If you have any questions about the purchase, we are available via email.
You can also subscribe to our monthly newsletter, where we keep you updated on the various news on the 1 Euro Houses project in Italy.
For those interested, we offer accompaniments in Italian villages that offer 1 Euro Houses. Our founder, Maurizio Berti, will be able to show you the beauty of the territory, accompany you to see the houses and meet the municipal administration that deals with the 1 Euro Houses project.
For more information, questions, help and assistance, you can fill out the form below. We care about your privacy! We will not send you SPAM or give your email to third parties.