Questo articolo è disponibile anche in:

Italiano (Italian)
The 1 euro houses project has achieved good results in the municipality of Zungoli,a small village in Campania. After the successful sale of the first 1 euro houses, the municipality continues with the initiative.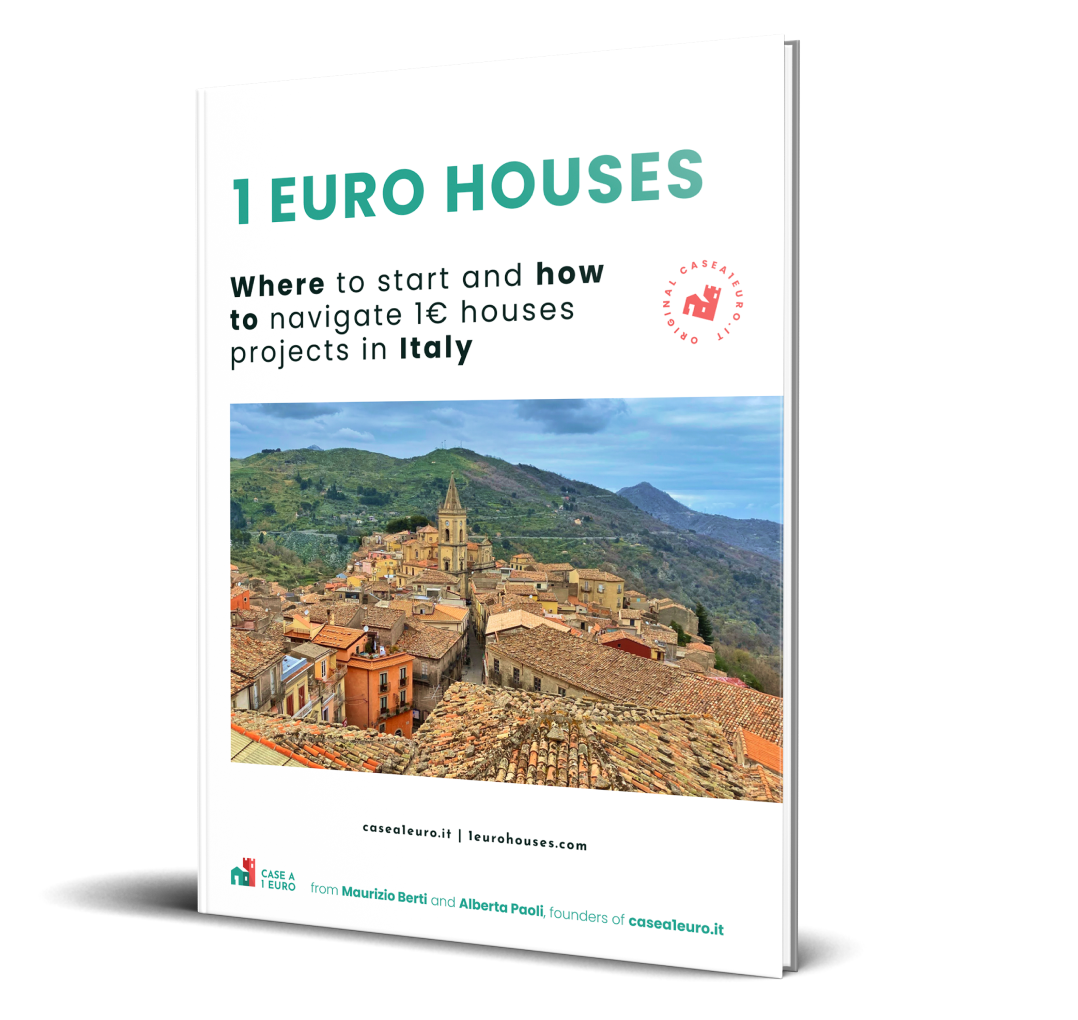 Here's how to buy a house for € 1 with our ebook
Available in English, French and Spanish in PDF and epub format.
How to buy 1 Euro Houses in Italy?
How to find available 1 Euro Houses in Italy?
How to plan for the purchase and renovation?
After the purchase, you will receive access to the ebook via email. The file must be downloaded within 48 hours of purchase. If you have any questions about the purchase, we are available via email.
Getting to know Zungoli
Zungoli is a village about 60 km out of Avellino, in Campania Zungoli is renowed for its "gradoni" (steps) and houses made of bare stone. The old buildings, functional to the agricultural activities, are an integral part of the natural landscape. The Fortress, built to defend the village from the Byzantine incursions, is imposing. The harmony of the square of the castle is fascinating. Today it is used as a civilian home of the Marquises Susanna di Sant'Eligio. Churches and noble palaces are everywhere in the historic centre of Zugoli, in the maze of alleys paved with lava stone.
Zungoli has concentrated in time a rich artisan activity with different and laborious workshops, of which today remains a blacksmith who produces wrought iron objects.
How to get to Zungoli
Regione
Campania
Provincia
Avellino
Abitanti
1088
Altitudine
657 m
1 Euro Houses in Zungoli
With the aim of requalifying the historical centre in Zungoli, the Municipality joins the 1 Euro Houses Project. From the redevelopment of the historic center, with the sale of uninhabited and abandoned houses at the symbolic price of 1 euro, the village of Zungoli expects a revival of the local economy and significant tourist repercussions.
Interested parties can join the initiative by submitting the following documents online:
Expression of interest – Annex B: Declaration pursuant to Legislative Decree. n. 445/2000
Annex 1: Declaration for the formation of the ranking of priorities referred to in the resolution of the Municipal Council n. 56 of 02.08.2018 and GM n.37 of 23 July 2020.
Annex 2 : Brief technical-explanatory report of the proposal for recovery and enhancement of the property.
Copy of a valid identity document.
Documents must be submitted within 60 days of the publication of the notice.
For the recovery of assets it is possible to adhere to all tax deductions provided for by national laws up to 110%.
For more information visit the website here.
Contacts of the municipality of Zungoli
Comune di Zungoli
Via Provinciale 19
83030 Zungoli (AV)
Tel: +39825845037
Mail: info@comunezungoli.it