Questo articolo è disponibile anche in:

Italiano (Italian)
Currently there are no new 1 euro houses available.
The small village of Lecce in the Marseilles is located in the heart of the Abruzzo National Park, Lazio and Molise and the dream of living immersed in the strong and gentle nature of Abruzzo between woods and snow-capped peaks has become achievable and also quite cheap.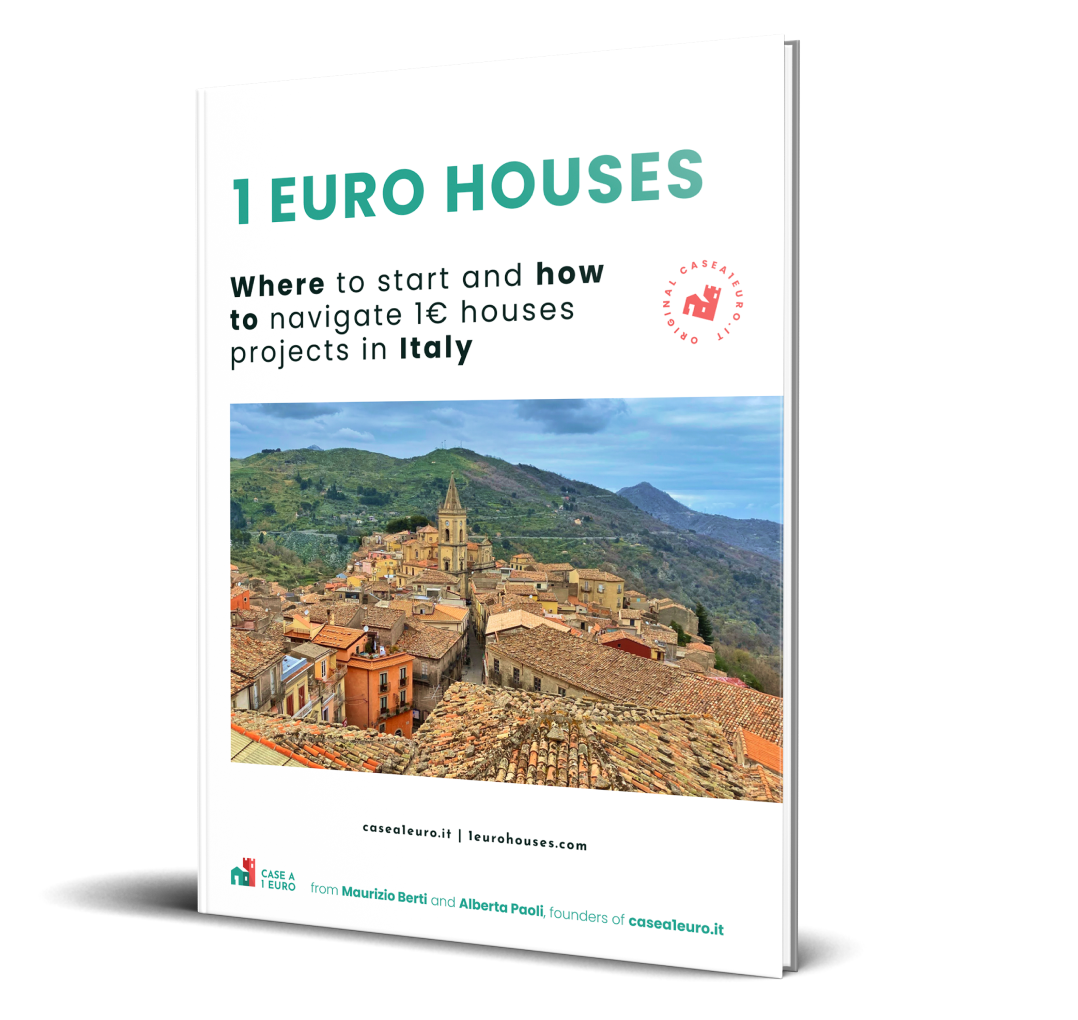 Here's how to buy a house for € 1 with our ebook
Available in English, French and Spanish in PDF and epub format.
How to buy 1 Euro Houses in Italy?
How to find available 1 Euro Houses in Italy?
How to plan for the purchase and renovation?
After the purchase, you will receive access to the ebook via email. The file must be downloaded within 48 hours of purchase. If you have any questions about the purchase, we are available via email.
The municipality of Lecce in the Marseilles,which has about 1700 inhabitants in the province of L'Aquila, has accepted the donation of private individuals of various old properties houses, sometimes ruined and without more market, which will be put up for sale with public procedure at a cost of 1 Euro. The aim is to recover and restore to the community ruined dwellings, thus restoring enamel and life to the old town and to revive and enhance the small center victim of a significant depopulation since the beginning of the century, but become even more after the earthquake that struck L'Aquila and the surrounding area in 2009.
Today this small town in the Abruzzo National Park has a population density of only 26 inhabitants per kilometer and the Mayor's appeal to all, goes especially to young couples.
Contacts of the municipality
Municipality of Lecce in the Marseilles
Via Corso Italia
67050 Lecce in Marseilles (AQ)
Tel. 0863.88129 – Fax 0863.88186
info@comunelecceneimarsi.it
Regione
Abruzzo
Provincia
L'Aquila
Abitanti
1749
Altitudine
740 m
Go to the list of municipalities participating in the 1 Euro Houses Project