Questo articolo è disponibile anche in:

Italiano (Italian)
The 1 euro houses project in Italy have inspired many to investigate the topic of abandoned villages and depopulation. This section of our site is dedicated to those who have published books, interviews, dialogues and more on houses for 1 euro, not excluding the much broader discussion: How to revive small villages, how to develop the campaign and how to raise the quality of life of people?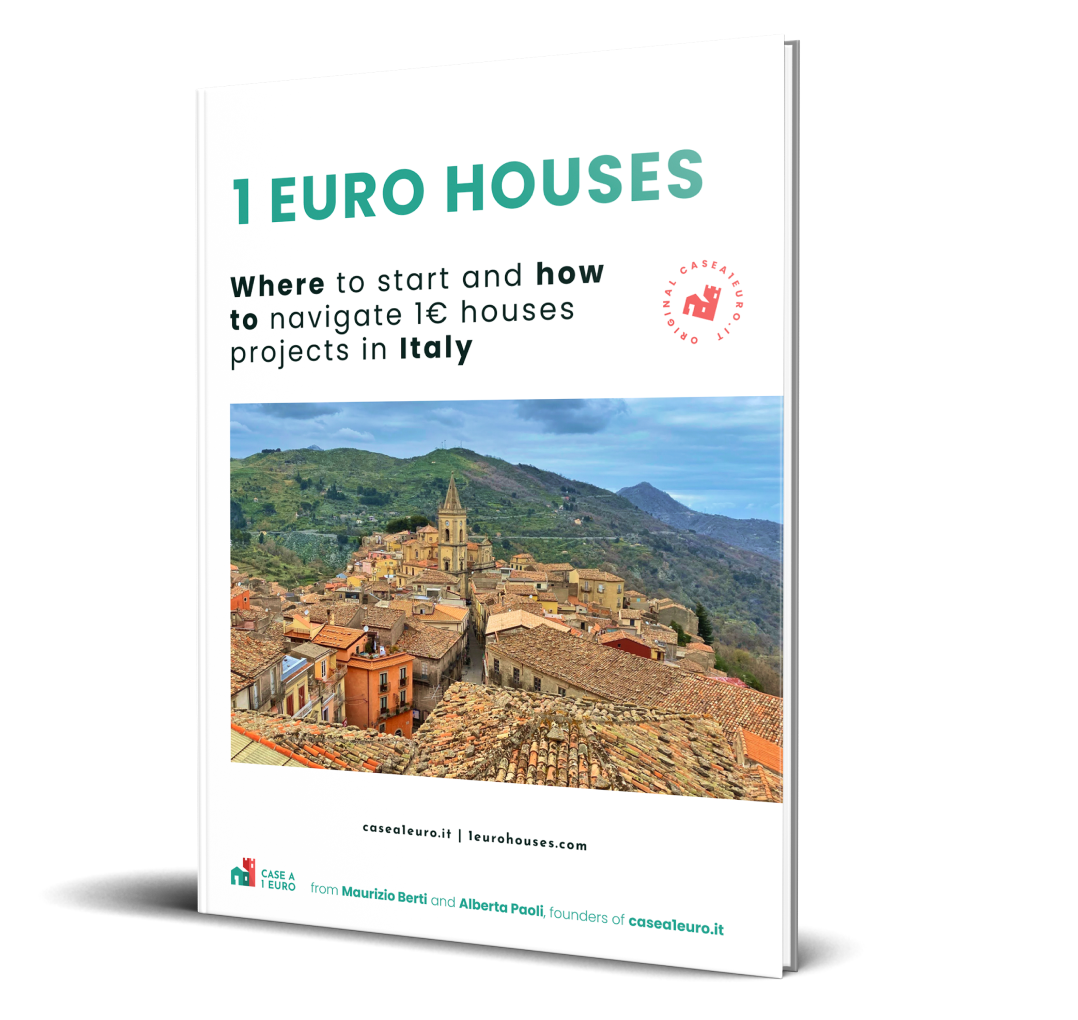 Here's how to buy a house for € 1 with our ebook
Available in English, French and Spanish in PDF and epub format.
How to buy 1 Euro Houses in Italy?
How to find available 1 Euro Houses in Italy?
How to plan for the purchase and renovation?
After the purchase, you will receive access to the ebook via email. The file must be downloaded within 48 hours of purchase. If you have any questions about the purchase, we are available via email.
Our recommendations
For our readers we have prepared some reading recommendations on the subject of 1 euro houses, abandoned villages and the development of small villages. For those interested, you can read our recommendations and buy the books online.
Interventions, dialogues, discussions
Over the years, the municipalities with their administrations, schools and other public persons have continued a dialogue on the subject of 1 euro houses and the abandonment of small Italian villages. You can find here a list of videos, interviews and conversations (both in Italian and in other languages) that may be of interest to you.
Go to the list of municipalities participating in the 1 Euro Houses Project