Questo articolo è disponibile anche in:

Italiano (Italian)
The 1 euro houses have arrived in Penne!
The municipality of Penne, in Abruzzo, adheres to the 1 euro houses project. Where is Penne located and how to join the project to buy houses for 1 euro? Here are the answers to your questions.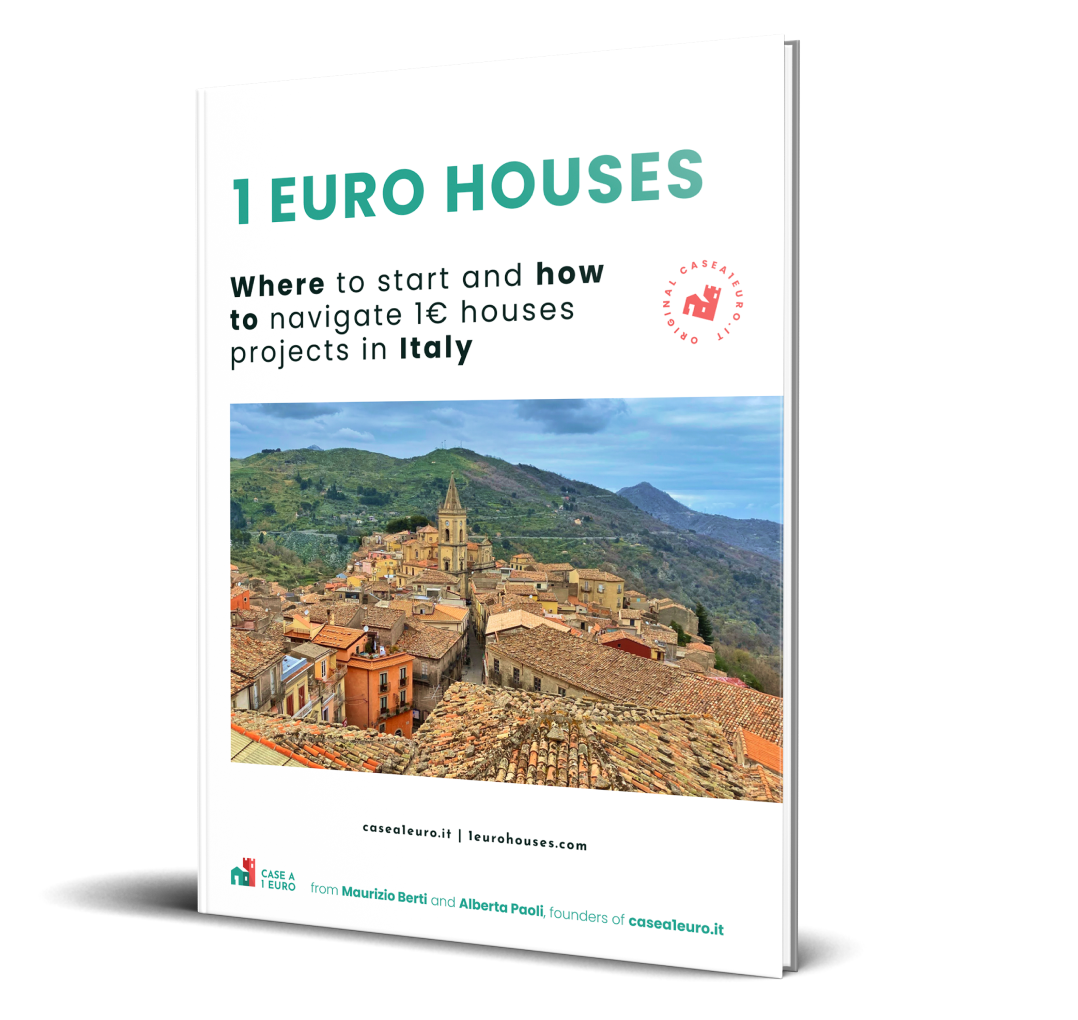 Here's how to buy a house for € 1 with our ebook
Available in English, French and Spanish in PDF and epub format.
How to buy 1 Euro Houses in Italy?
How to find available 1 Euro Houses in Italy?
How to plan for the purchase and renovation?
After the purchase, you will receive access to the ebook via email. The file must be downloaded within 48 hours of purchase. If you have any questions about the purchase, we are available via email.
Getting to know Penne
Penne is a town in the Abruzzo region, in the province of Pescara. It is located in a hilly position, equally distant from the Adriatic Sea and the Gran Sasso massif .
A pre-Roman city, Penne rises in an area in which the presence of man dates back at least to the Middle Neolithic. Ancient capital of the Italic population of the Vestini , it owes its toponym to the term "pinna" known to the Romans as Pinna Vestinorum. It has also been a bishopric since the 9th century.
The use of brick, present in all the buildings and in the remains of some pavements, has given Penne the title of "City of bricks" . Capital of the Farnese states of Abruzzo. Its historic center is divided into two hills, Colle Sacro and Colle Castello. Penne "City of Art" awaits you to be discovered with its noble palaces, churches and convents, city gates, historic fountains and museums.
Since 2012 the city of Penne is part of the club of the most beautiful villages in Italy .
To the historical and artistic beauties are added the naturalistic ones of a territory rich in flora and fauna typical of the hills of the middle Adriatic belt. Near the city there is the "Lago di Penne" Nature Reserve , the natural gateway to the Gran Sasso and Monti della Laga National Park.
As a municipality in Abruzzo, the typical dishes include: arrosticini , pecorino cheese, sausages, oil and wine. All these goodness are available in the restaurants and agritourisms in the area.
How to reach Penne
By CAR:
From Pescara: 35 km, 40min.
By PLANE:
From Abruzzo international airport (Pescara): 32 km, 40 min.
Regione
Abruzzo
Provincia
Pescara
Abitanti
12451
Altitudine
438 m
The 1 Euro Houses Project in Penne
The 1 euro Houses project in Penne aims to recover and redevelop the many buildings and abandoned houses in the historic center that cannot be inhabited, leading the Municipality to be the bearer of public interests with the development of new activities including hospitality ones.
Contacts of the municipality of Penne
Municipality of Penne
Piazza Luca da Penne 1
65017 Pens (PE)
tel .: +398 (0) 5821671