Questo articolo è disponibile anche in:

Italiano (Italian)
Term disused areas (Aree Dismesse, in Italian) we refers to those spaces that have lost their original purpose and thus are no longer being used.
Quite often, the disused areas create urban voids that are seen by the locals as degraded and dangerous zones. In some cases they can even be a threat for the community, due to their structural instability. Sometimes, they become open-air dumpsters, giving a sense of negligence and abandonment. These areas should instead be redeveloped and given a new purpose, according to their characteristics and the surrounding urban context. This endeavour will increase the life quality of the local communities and homogenise the urban fabric with a positive transformation.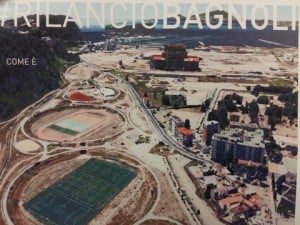 There are several possibilities to improve services and infrastructure, or to create multipurpose green areas. If there are significant industrial-archaeological buildings, they can be repurposed safeguarding their original essence in order to preserve the historical memory of the city. In this way, an urban problem becomes a resource for growth and transformation.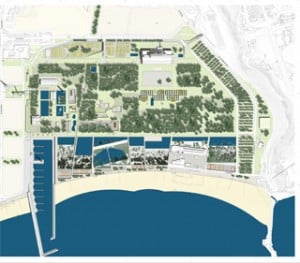 Waiting for legislation on public land use: The Parliament has recently passed the first draft against uncontrolled overbuilding aiming at restraining the abuse of public land and incentivise the redevelopment of existing premises. Senate approval is yet to come, but the Country finally has a piece of legislation with a clear goal: decrease overbuilding across Italy and define the principle that constructions on untouched land is only possible when no alternatives are available. This should help safeguard the landscape and agricultural activities and possibly abolish overbuilding by 2050.
Should the law be approved, new constructions that would require land consumption, would be blocked altogether for 3 years, apart from those already planned. During these 3 years, the Ministry for Agricultural Policy, together with the ones for the Environment, the Cultural Heritage, and the Infrastructures, must release a guideline aimed at progressively reducing the land consumption, up to its definitive stop by 2050, as requested by the EU.
Regional authorities will then establish implementation decrees for townships, that will then conduct a census on the disused buildings and areas in order to verify their suitability for renovation. These renovation works will benefit from state funding and simplified bureaucracy and the best ones will be included in a public registry of virtuous municipalities.
---
Restoration of disused or underused areas
Despite being very well served by roads, sewers, street lightning, and generally good infrastructure, most industrial areas are underused. Unclaimed lots, abandoned or unfinished warehouses.
The possible solutions fall mainly under two categories:
Repurposing of the premises (for example, a small artisanal district near a residential area, or a larger industrial area that needs to be repurposed towards a different production sector). A good example of such a category would be the area near the port of Gioia Tauro (Reggio Calabria), where around 2/3 of the surfaces are unused or underused (source: WWF Italia).
Environmental redevelopment, especially in areas only partially occupied, or connected to industrial sites. An example would be Saline Ioniche, where completed industrial complexes have never started production (total surface area: ~700.000 m², used surface area: ~231.200 m², building volume: 216.660 m³). It is possible to environmentally redevelop the area to preserve the marshes, restore its original agricultural and recreational purposes.
---
Redevelopment of enclosed premises and marginal areas
In urban suburbs, the decay is more visible than in more central areas. Repurposing these areas for social, cultural, recreational activities improves the quality of life of the communities (public vegetable gardens, ecosystem recovery, associational activities, etc).
A good example of this is the project of natural and productive redevelopment launched in 2009 by the XII Municipio di Roma. With the active participation of the local community, the area is undergoing an extended environmental redevelopment with the restoration of agricultural activities and productive premises (a bio restaurant, social cooperatives, bars), but also public vegetable gardens, and trekking, biking and riding tracks.
---
Restoration of decayed areas
Industrial abuse and illegal overbuilding have often generated widespread decay in suburban areas.
Reclaiming and redeveloping these areas is mandatory to restore the communities' right to a decent quality of life. Even though the redevelopment is usually rather complex and expensive, such projects usually yield enormous returns in the long run, as demonstrated over and over again in big cities around Europe.
A good example in this sense is the renovation of the degraded coastal areas in Lago Patria (NA). There, the redevelopment will generate a new seaside economy to the local communities.
---