Questo articolo è disponibile anche in:

Italiano (Italian)
On Friday, December 2, 2022, the Culture of Hospitality Conference: 1 Euro Houses, an opportunity for development and territorial regeneration, will be held at the beautiful former Cloister of San Domenico in Penne (PE).
Here is the official event poster.
Follow the event in live streaming here.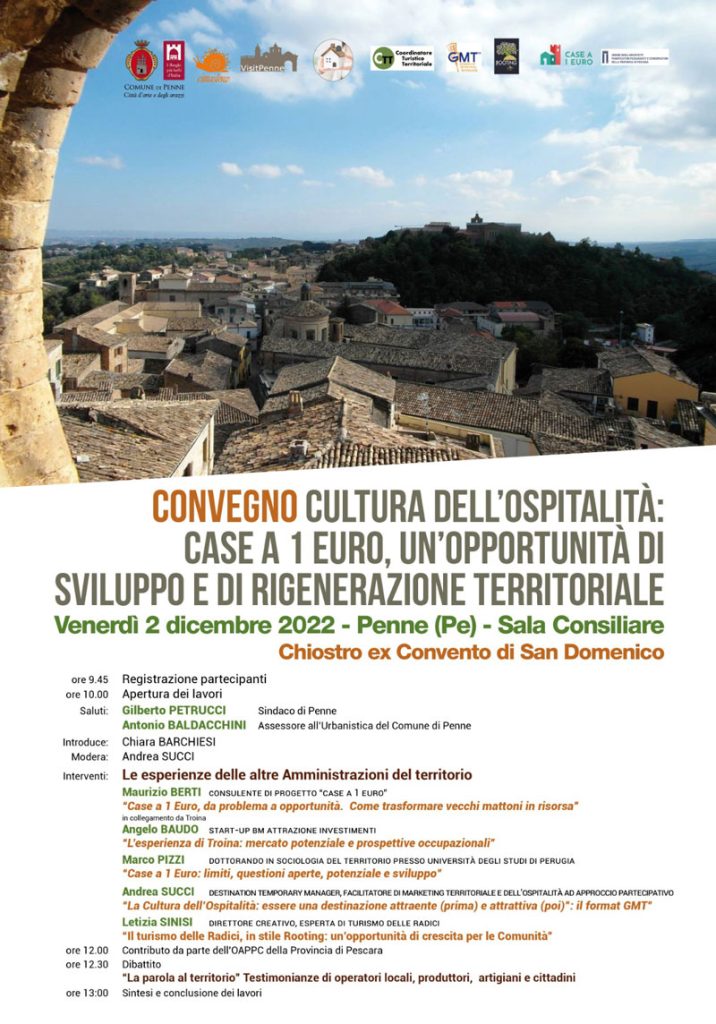 Our own Maurizio Berti, as a consultant of the "1 Euro Houses" project, in telematic connection from Troina, will speak with his speech "1 Euro Houses, from problem to opportunity. How to turn old bricks into a resource".
The conference will begin at 10 a.m., but we recommend that participants arrive at least 15 minutes earlier to conduct registration.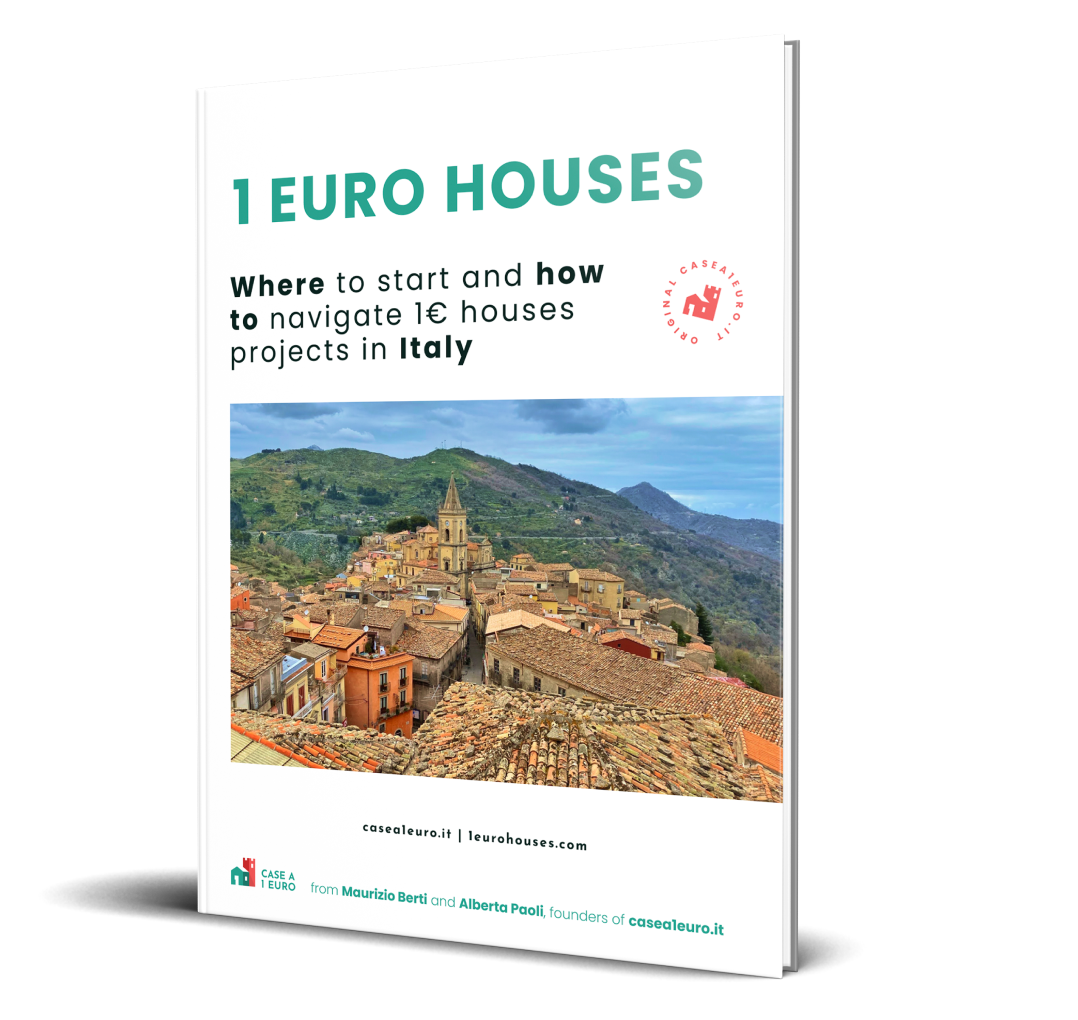 Here's how to buy a house for € 1 with our ebook
Available in English, French and Spanish in PDF and epub format.
How to buy 1 Euro Houses in Italy?
How to find available 1 Euro Houses in Italy?
How to plan for the purchase and renovation?
After the purchase, you will receive access to the ebook via email. The file must be downloaded within 48 hours of purchase. If you have any questions about the purchase, we are available via email.
In addition to Maurizio's talk, there will be many others until noon, and then local operators, producers, artisans and citizens will be given the floor to create a real debate on the topic .
If you are in the vicinity of Penne, wehighly recommend attending the conference .
It will be a unique opportunity that will shed light on all the issues related to the Houses for 1€ project and will seek to answer all doubts and questions from the public regarding the feasibility of these projects, the various problems that may arise and, most importantly, the opportunities they may bring for municipalities.
Contacts of the municipality of Penne
Municipality of Penne
Piazza Luca da Penne 1
65017 Penne (PE)
Official Website Municipality of Penne
tel .: +398 (0) 5821671