Questo articolo è disponibile anche in:

Italiano (Italian)
New houses were sold for 1 euro in the small village of Itala . The purchase was made by an American and there is no shortage of newcomers in the small Sicilian village.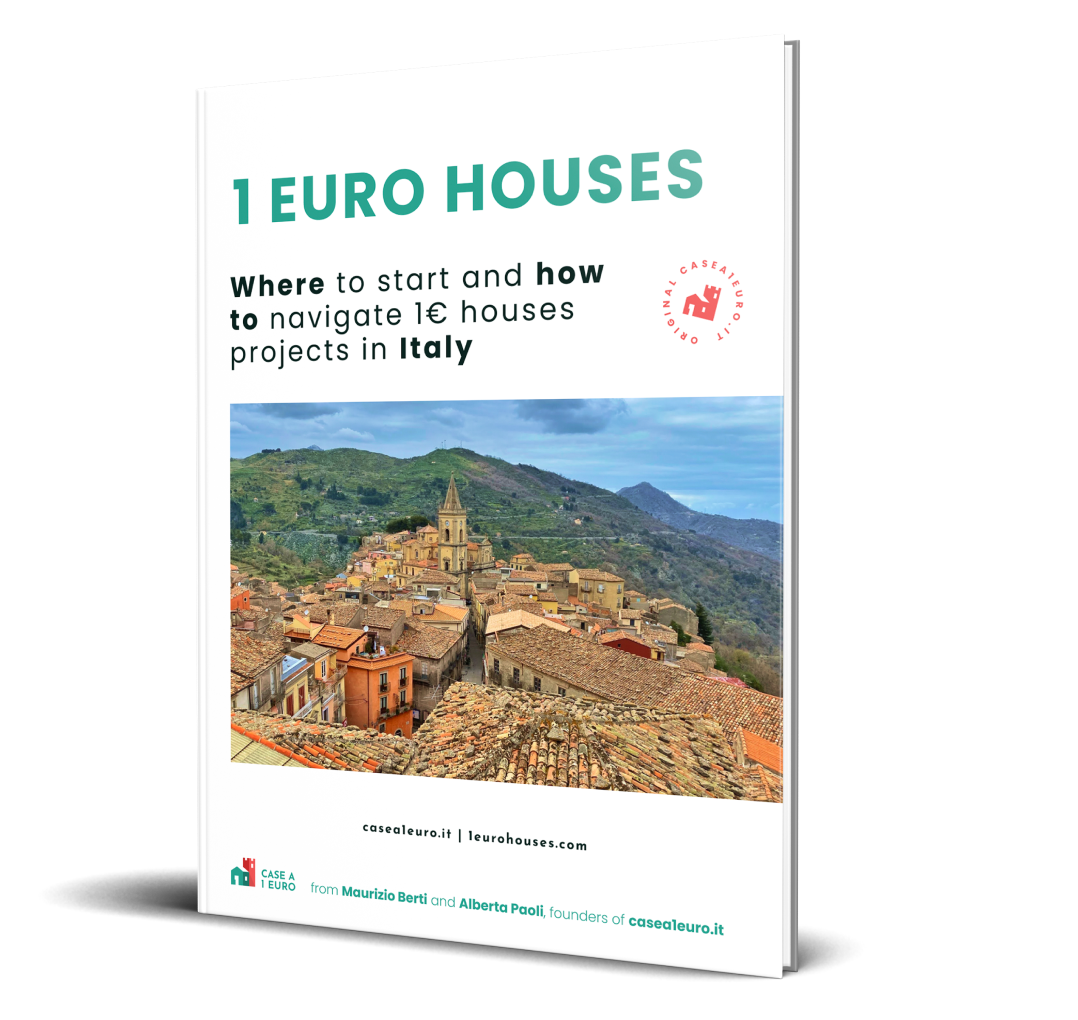 Here's how to buy a house for € 1 with our ebook
Available in English, French and Spanish in PDF and epub format.
How to buy 1 Euro Houses in Italy?
How to find available 1 Euro Houses in Italy?
How to plan for the purchase and renovation?
After the purchase, you will receive access to the ebook via email. The file must be downloaded within 48 hours of purchase. If you have any questions about the purchase, we are available via email.
To enhance the town and to give a new impetus to the entire municipal area, the municipality of Itala has put dilapidated and abandoned houses up for sale at the price of 1 euro. In the 1 euro houses team, we have been following Itala from the start of the project and we are happy to see the project develop.
A new contract happened in recent days. He is an American citizen, with Sicilian roots. The purchase is of an old two-storey building located in the district of Quartiere del Medico, in the upper part of the town. Within a year the new owner will have to complete the renovations. The project launched by the administration aims to re-evaluate the country with a view to seasonal tourism.
The town of Itala at the turning point with the 1 euro houses project
The population has almost halved in the last half century, amid mass emigration and birth rates below the minimum threshold. And so there is even more silence among the suggestive alleys that climb between the houses.
However, there are those who want to reverse course and write a new future. The municipal administration has joined the "1 euro house" initiative. Thus follows in the wake of what has been done in other places in Messina such as Saponara, Pettineo, Castel di Lucio and San Piero Patti.
As Messina Today reported:
In recent months, a census of all disused properties has been launched. They can subsequently be sold at a symbolic price, but with the commitment to take care of the renovation and safety of the building. There is an interest in investing in Itala, at the moment there are twelve houses at the center of the project while there are three purchase procedures nearing completion.
Among these there is a property that will soon be owned by an architect from Messina, but who has lived in Brazil for years. An opportunity not to be missed for those who want to drastically change their life and rediscover life in a village.
For more information on the 1 euro houses project in Itala, visit the website here , or check latest news on 1 euro houses sold to Itala.
Source: Gazzetta Jonica , MessinaToday.it
Go to the list of municipalities participating in the 1 Euro Houses Project