Questo articolo è disponibile anche in:

Italiano (Italian)
We are well beyond the 40000 emails, coming from different parts of the world. In recent months, they have been filling to the brim the portal of the municipal administration of Sambuca, a village in the province of Agrigento that in 2016 has been elected "Most beautiful village in Italy ". The reason is the initiative launched by the municipal administration that has […]
For more information on the 1 Euro Houses Project in Sambuca, visit the page here.
Source: 1 Euro Houses in Sambuca — Città Nuova — Città Nuova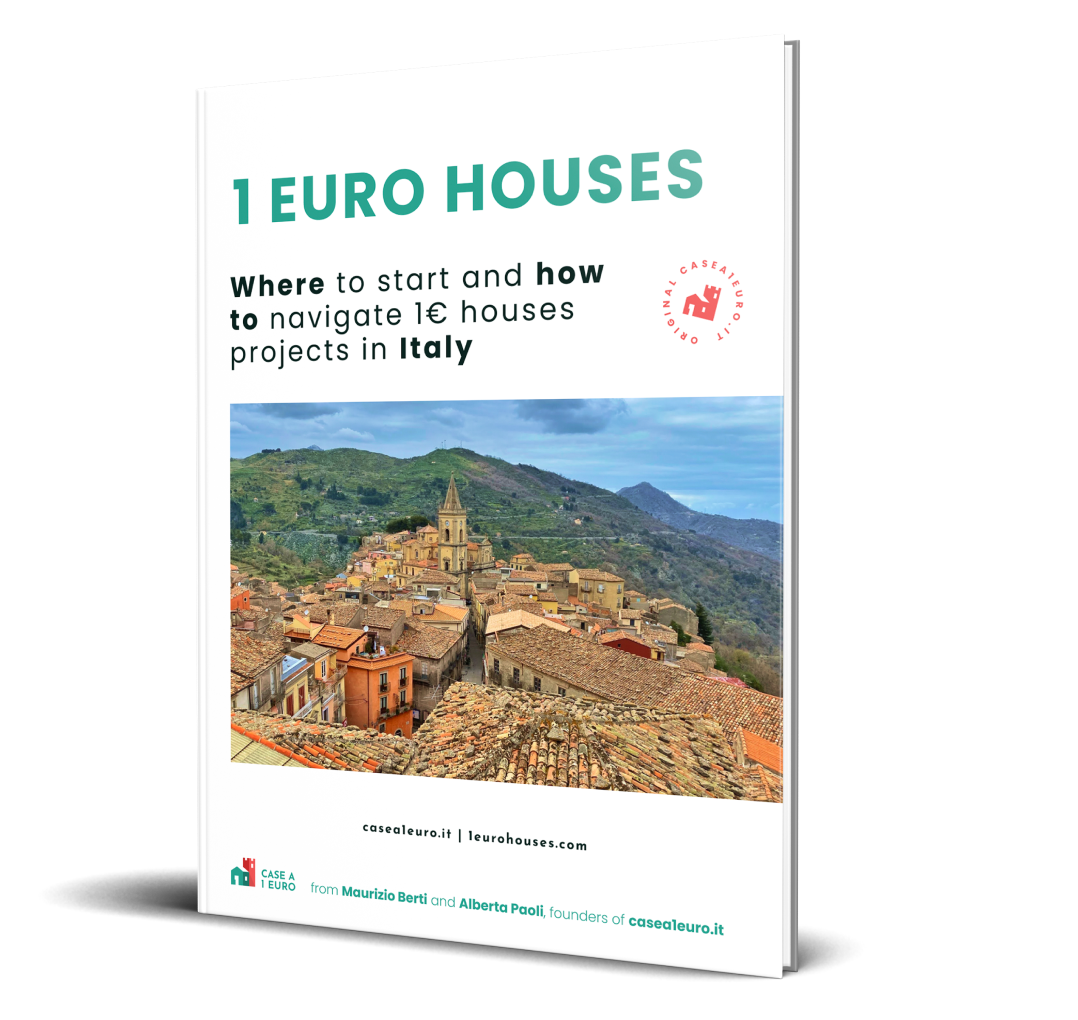 Here's how to buy a house for € 1 with our ebook
Available in English, French and Spanish in PDF and epub format.
How to buy 1 Euro Houses in Italy?
How to find available 1 Euro Houses in Italy?
How to plan for the purchase and renovation?
After the purchase, you will receive access to the ebook via email. The file must be downloaded within 48 hours of purchase. If you have any questions about the purchase, we are available via email.
Go to the list of municipalities participating in the 1 Euro Houses Project