Questo articolo è disponibile anche in:

Italiano (Italian)
Cammarata is an ancient village in the center of Sicily, in the heart of the regional park of the Sicani Mountains and adheres to the project 1 Euro Houses. The historical center of the village, developed around the castle, has retained the urban characteristics of the medieval village. In recent decades the country has become depopulated and many houses were abandoned.
In 2015, the city council approved the regulation for the requalification and reuse of properties in the state of abandonment, through the free assignment to third parties for tourist purposes-receptive, commercial or housing, this to repopulate the Old Town and preserve it from the definitive ruin.
In Cammarata it will be possible to buy houses for one euro to make it a residential dwelling or to allocate it to an economic activity.
In The village, buses facilitate the transit from one district to another, while to visit Agrigento, Palermo or to enjoy the sea just take the train from the nearby train station.
In the shops and supermarkets you can also find cheeses, mozzarella and ricottas of local production.
Fruit and vegetables can be bought by street vendors who travel all over the country, alerting their citizens with their distintive loud calls.
In bakeries the bread smells of ancient grains flour and in the butchers is available the meat of sheep and cattle of local breeders.
For a good and genuine pizza, tasty lunches or dinners, accompanied by popular local wines, you can go the various restaurants and pizzerias.
The structure of the ASP provides several services, including the first aid and the pediatric medical guard; While the residential facilities for seniors and recreational educational for children are private as are some studies of medical specialists.
The Monte Cammarata reservoire, 1580 m. The highest peak of the Sicani Mountains, has an equipped area with toilets, kitchenettes, natural trails, bike lanes and a space furnished with games for children
In Cammarata, walking the ancient streets, amongst those houses, you will find yourself smelling fresh broom or jasmine, orthe smell of delicious food coming out of the open windows, in great weather, and you feel immersed in time, as if the light-soaked wind of the mountain whispered the history of the country.
Regione
Sicilia
Provincia
Agrigento
Abitanti
6289
Altitudine
682 m
INFORMATION
Municipality of Cammarata
Via Roma – 92022
Cammarata – Agrigento – Sicilia
Certified email: protocollo@pec.comune.cammarata.ag.it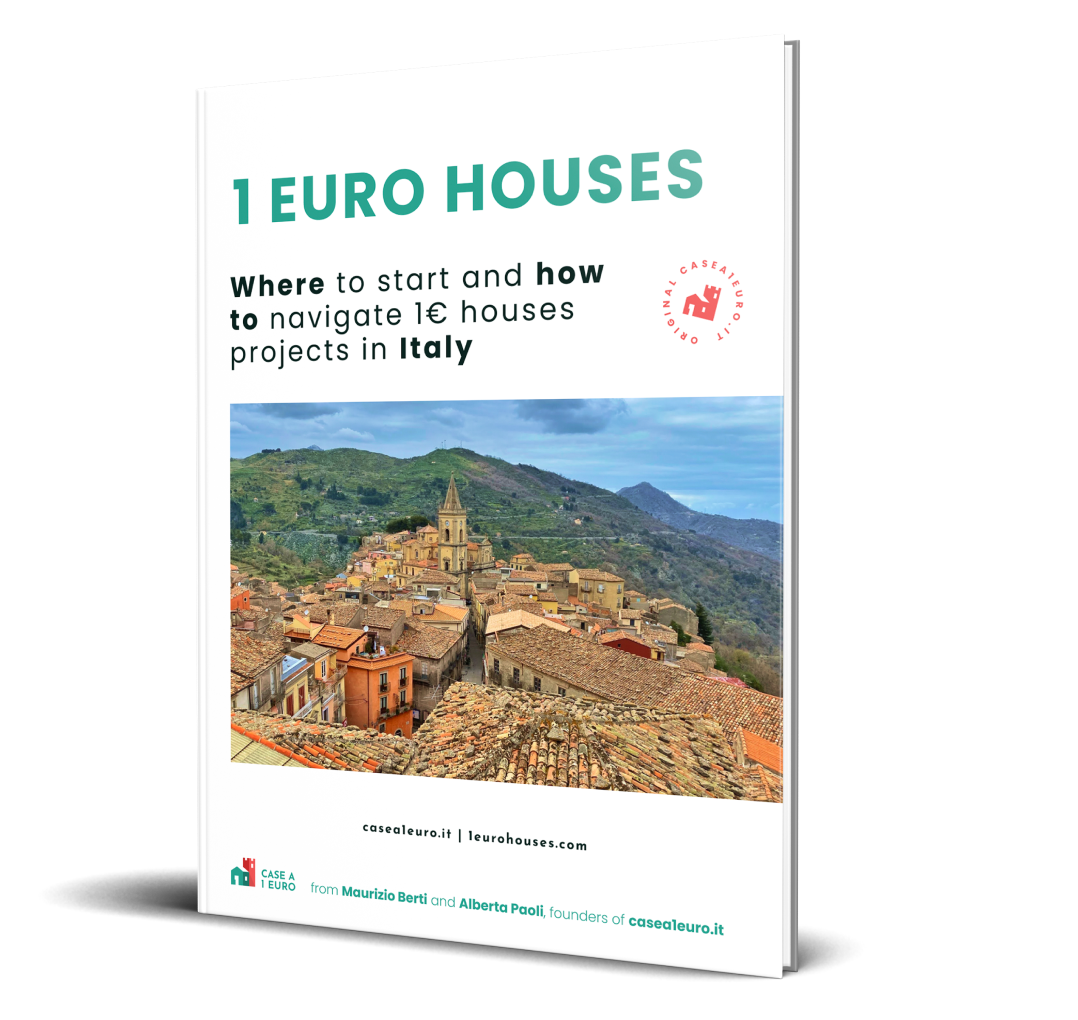 Here's how to buy a house for € 1 with our ebook
Available in English, French and Spanish in PDF and epub format.
How to buy 1 Euro Houses in Italy?
How to find available 1 Euro Houses in Italy?
How to plan for the purchase and renovation?
After the purchase, you will receive access to the ebook via email. The file must be downloaded within 48 hours of purchase. If you have any questions about the purchase, we are available via email.
We will soon publish
NOTICE AND FORMS OF ACCESSION