Questo articolo è disponibile anche in:

Italiano (Italian)
The municipality of San Piero Patti joins the 1 Euro Houses Project. The mayor announced the provision of the 1 Euro Houses in July 2021. What are the rules to join the San Piero Patti project and what are the 1 Euro Houses available?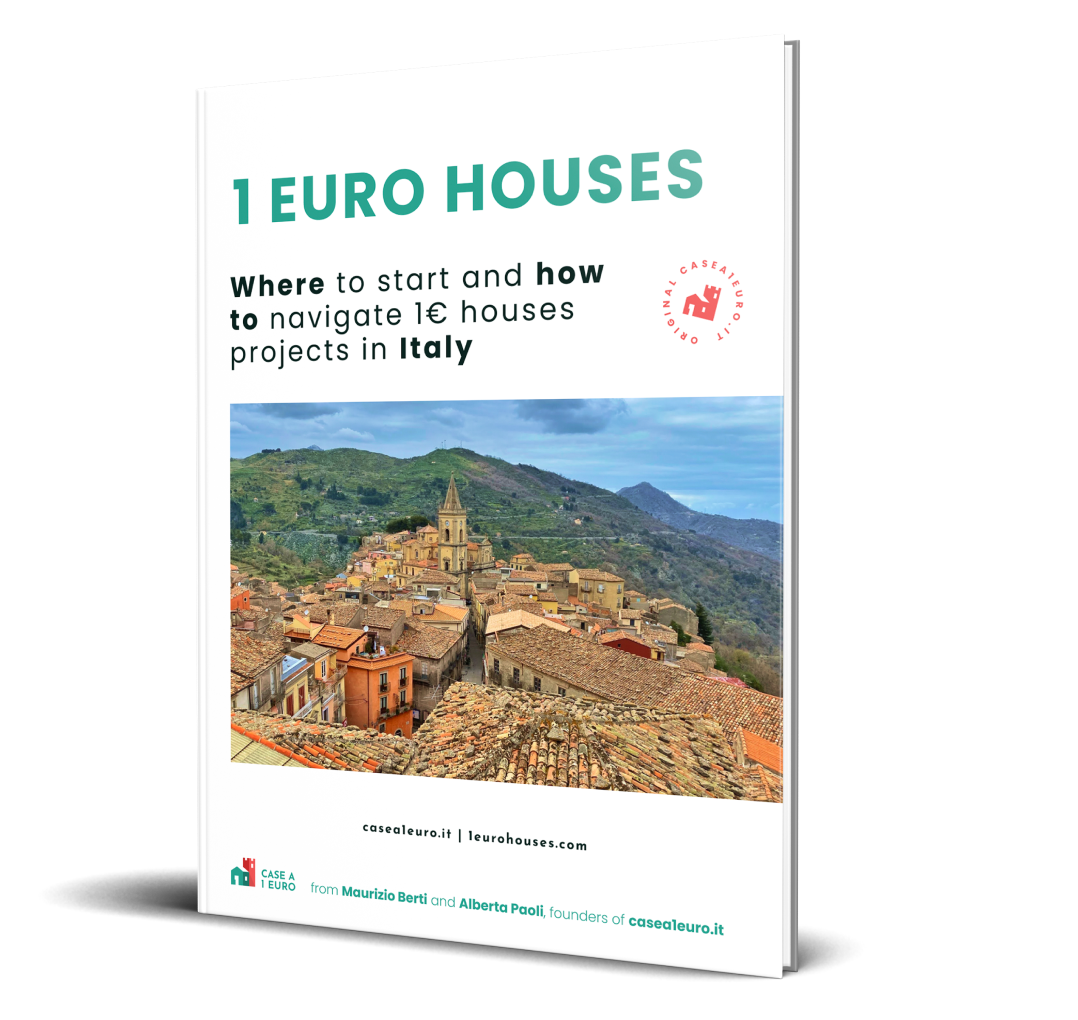 Here's how to buy a house for € 1 with our ebook
Available in English, French and Spanish in PDF and epub format.
How to buy 1 Euro Houses in Italy?
How to find available 1 Euro Houses in Italy?
How to plan for the purchase and renovation?
After the purchase, you will receive access to the ebook via email. The file must be downloaded within 48 hours of purchase. If you have any questions about the purchase, we are available via email.
Getting to know San Piero Patti
The territory of the municipality of San Piero Patti has the shape of an ivy leaf. It borders to the southeast with Montalbano Elicona for 10.5 km, to the southwest with Raccuja for 9.2 km, to the northwest with Sant'Angelo di Brolo for 1.6 km, to the north with Librizzi for 7 km, and also borders for a few stretches with the municipalities of Patti and Floresta. It is 60 km from Messina and 180 from Palermo.
The country has a rich history, born already in Greek antiquity and developed in the middle age and modernity.
How to reach San Piero Patti
By CAR:
From Messina, 80 km 1h 20min: Take the A20/E90 to exit Patti. Continue along the SS122 towards San Piero Patti
By PLANE:
Catania Airport, 105 km 2h 10min: Leaving Catania, take the E45 to the SS121 to Paterno. Continue along the SS284 state road towards Adrano to continue the road on the SS116 state road to Favoscuro. Continue along the SS122 towards San Piero Patti
Regione
Sicilia
Provincia
Messina
Abitanti
2975
Altitudine
440 m
The 1 Euro Houses Project in San Piero Patti
The project was launched at the beginning of the year, when the municipality began the search for possible houses to sell. Currently, 5 properties are available. The list of 1 Euro Houses will be updated directly on the municipality's website.
The buyers of the 1 Euro Houses in San Piero Patti undertake to:
Enter into a public deed of purchase within 2 months of the execution of the determination of the project.
Support all the expenses for the drafting of the deed of assignment (notaries, registration, transfer, stacking,…).
Prepare a project of renovation and recovery of the property with all the necessary opinions.
Start the works within 2 months and conclude them within 3 years from the date of issue of the concession.
Take out a surety policy in favor of the Municipality of San Piero Patti of 5000 EUR valid for 5 years.
For more information on the purchase process and the availability of homes, visit the municipality's website here.
Contacts of the municipality of San Piero Patti
Comune di San Piero Patti
Piazza de Gasperi
San Piero Patti (ME)
Go to the list of municipalities participating in the 1 Euro Houses Project