Questo articolo è disponibile anche in:

Italiano (Italian)
Maurizio Berti is the creator of the site that tells the story of the villages participating in the territorial redevelopment project known as 1 Euro Houses (Case a 1 euro). In the March edition of Borghi Magazine it is possible to read his interview with the mayor of Troina, Fabio Venezia. Troina is one of the municipalities of the Most Beautiful Villages in Italy association. With the Borghi Magazine we also prepared a conversation on the 1 Euro Houses project currently underway in the municipality of Troina.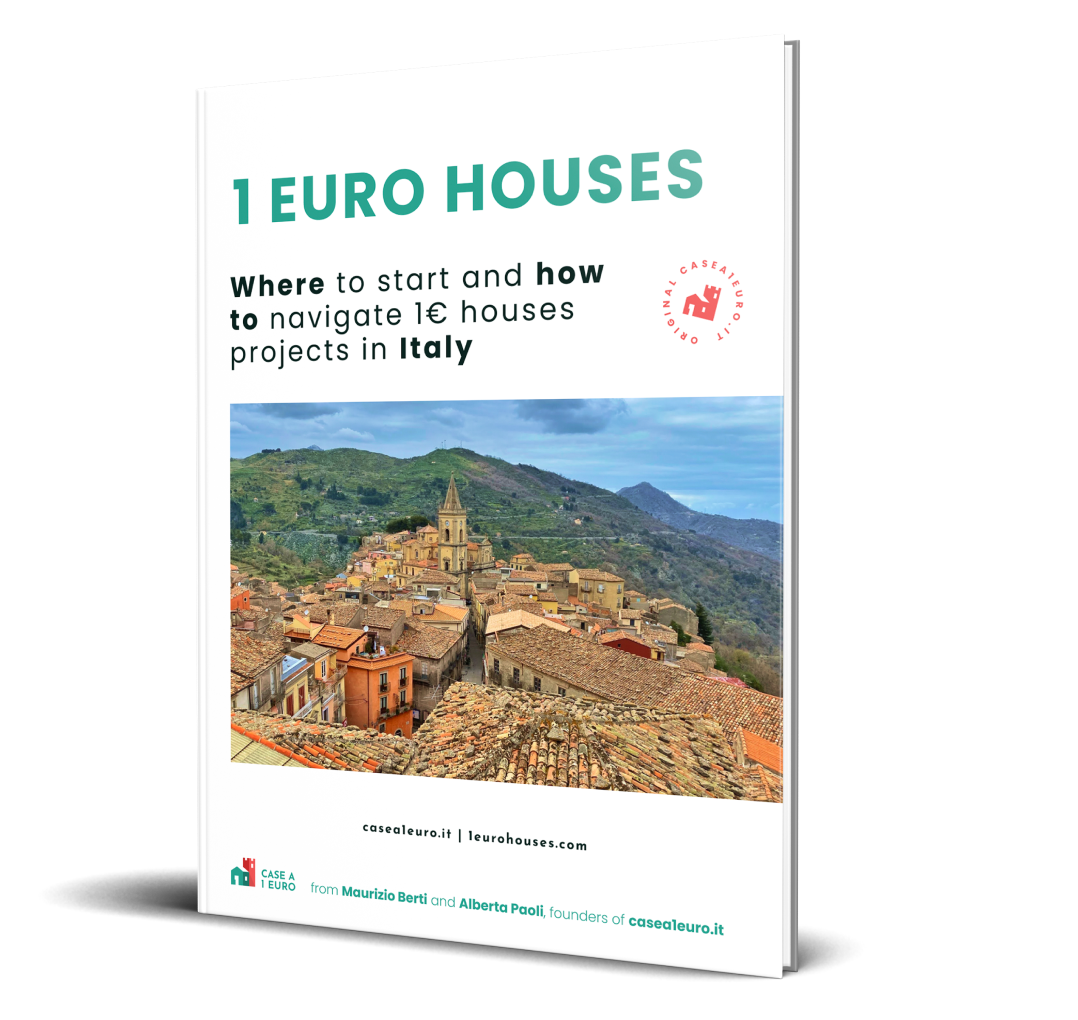 Here's how to buy a house for € 1 with our ebook
Available in English, French and Spanish in PDF and epub format.
How to buy 1 Euro Houses in Italy?
How to find available 1 Euro Houses in Italy?
How to plan for the purchase and renovation?
After the purchase, you will receive access to the ebook via email. The file must be downloaded within 48 hours of purchase. If you have any questions about the purchase, we are available via email.
Interview for Borghi Magazine of the March 2022 edition
Mayor Venezia, how did the "One euro houses" project born in Troina, where the first house was sold?
It was born as part of the initiatives to enhance the historic center, to redevelop the private building heritage and to attract new inhabitants to the village.
How many abandoned buildings are there, and what other interventions for the recovery and improvement of the urban heritage have you adopted?
By our recent uninhabited buildings cen- sus in the historic center, about 400 houses are closed and about 40 reduced to almost ruins. In recent years, an investment plan of around 20 million euros has made it possible to redevelop most of the streets of the ancient town, to renovate churches and public buildings, to create museum spaces and parking lots to improve the accessibi- lity of the medieval citadel. We have also gave non-repayable grants to young cou- ples who buy their first house in the histo- ric center (69 in the last seven years) and grants for renovations six years in advance of the national bonus.
Which are the economic, cultural and touristic repercussions that you have noticed? Have these actions attracted the inte- rest of foreign investors and media?
Thousands of foreigners have written to us expressing interest in our village and in buying a house. Some foreigners have already formalized the purchase and many others are ahead in the negotiations. A real estate company bought 15 homes to renova- te them through a special loan. The English and American press and the German and Dutch televisions have given ample space.
To read the entire interview and much more on the most beautiful villages in Italy, visit the Borghi Magazine website.
Go to the list of municipalities participating in the 1 Euro Houses Project