Questo articolo è disponibile anche in:

Italiano (Italian)
How to rent houses for 1 euro in Sardinia? The municipality of Ollolai offers symbolic rents for those who move to the municipality for a period of 5 years. Here's how it works.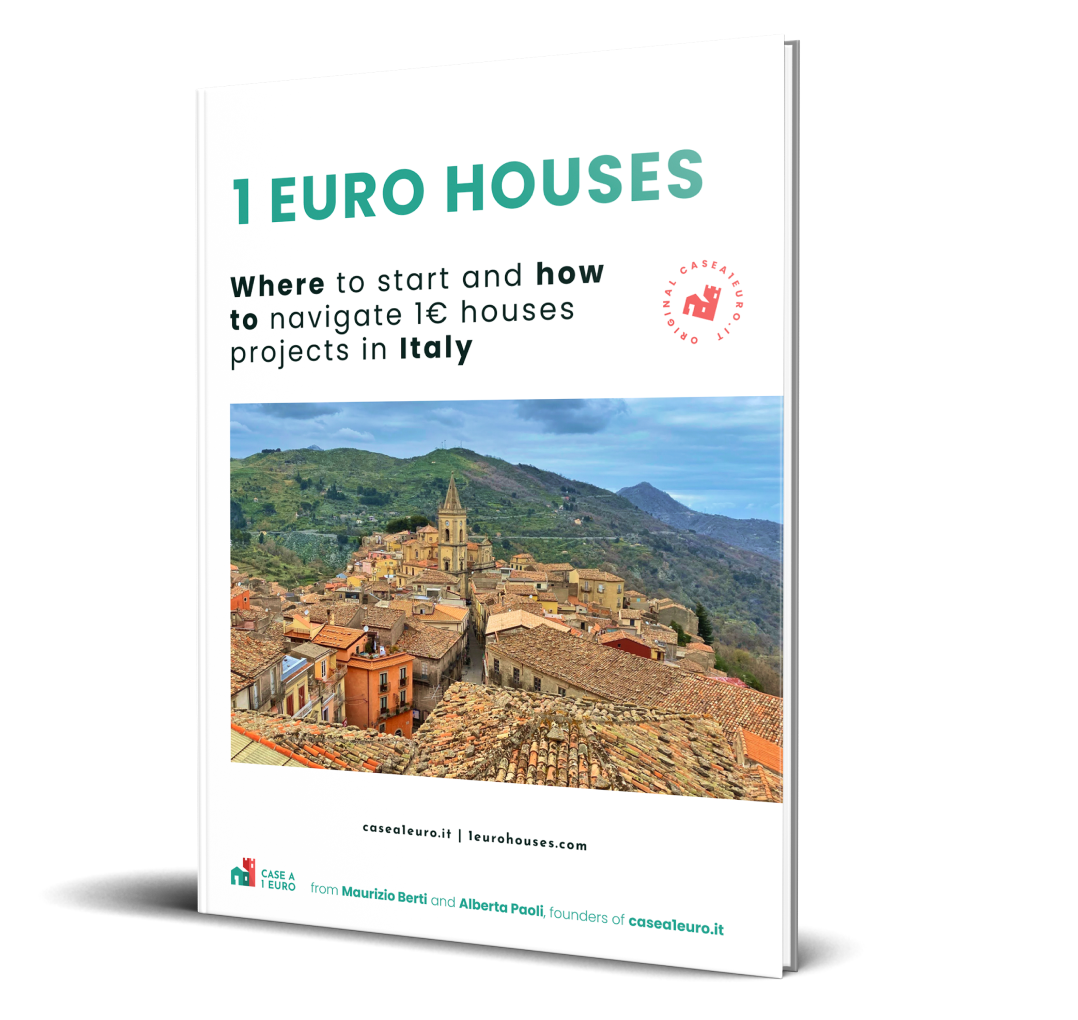 Here's how to buy a house for € 1 with our ebook
Available in English, French and Spanish in PDF and epub format.
How to buy 1 Euro Houses in Italy?
How to find available 1 Euro Houses in Italy?
How to plan for the purchase and renovation?
After the purchase, you will receive access to the ebook via email. The file must be downloaded within 48 hours of purchase. If you have any questions about the purchase, we are available via email.
Are you considering regular holidays in Sardinia?
Sardinia is one of the jewels of the Mediterranean. In addition to the breathtaking coasts and beaches, it also intrigues with the mountain hinterland. Between festivals, shows and cultural activities, the mountain center of the island offers a lot to those who want to spend their holidays or move. And it is precisely here that a new opportunity is opening up for those interested in the Sardinian life.
In Ollolai, where they have already sold houses for the symbolic price of 1 euro, are now offering houses for rent for 1 euro. How does it work?
The agreement with the municipality dictates a symbolic rent of 1 euro for 5 years, after which it rises to 250 euro. Regardless, the prices are crazy and nearly unbelievable. But believe it, we checked, it's all true! If you are interested in spending a portion of the year in one of the island's ancient villages, then you are in the right place.
Move to Sardinia and pay 1 euro, the details
Those interested in moving to Ollolai must present and demonstrate their interest through an interview.
You will have to submit your wish to move to the country. The most important element will be to have a life plan in Ollolai. If the person is suitable, he will have to transfer his residence to the country, living in one of the 1 euro houses available.
This project for the repopulation of the small abandoned village is nothing new. Years ago, Ollolai also joined the sale of houses for 1 euro. The initiative was successful with the sale of numerous houses. Now, on the other hand, Ollolai tries to repopulate its ancient village with those who would like to rent rather than buy.
We will follow Ollolai's updates, hoping that this time too it will be a successful project. For more information you can visit the website here.
Source: Esquire
Go to the list of municipalities participating in the 1 Euro Houses Project