Questo articolo è disponibile anche in:

Italiano (Italian)
The entrepreneur Vincenzo Fanelli is among the first buyers of the houses for 1 euro, available in the latest announcement of the municipality of Taranto. The ruin purchased for 1 euro in the ancient center of Taranto, will be transformed into an eco-sustainable building.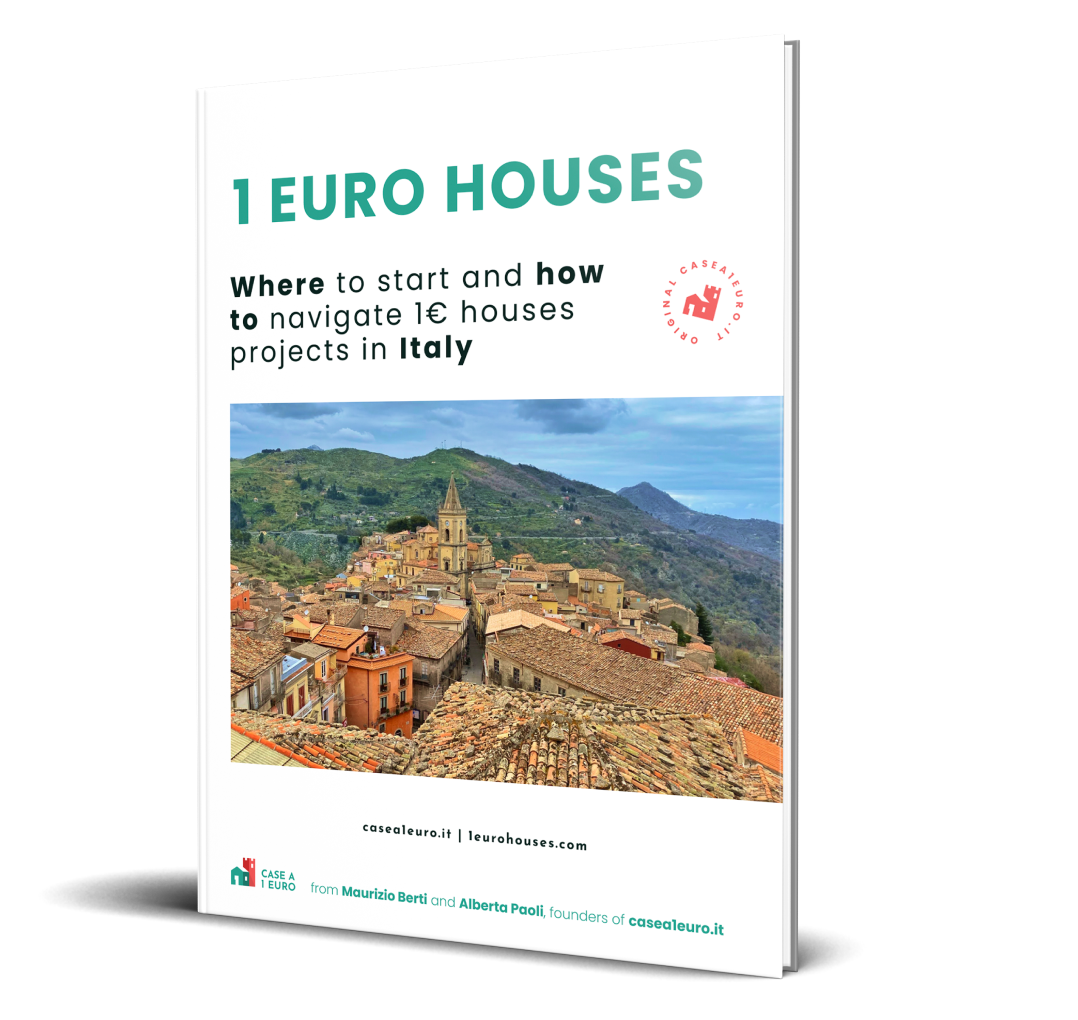 Here's how to buy a house for € 1 with our ebook
Available in English, French and Spanish in PDF and epub format.
How to buy 1 Euro Houses in Italy?
How to find available 1 Euro Houses in Italy?
How to plan for the purchase and renovation?
After the purchase, you will receive access to the ebook via email. The file must be downloaded within 48 hours of purchase. If you have any questions about the purchase, we are available via email.
The ruin purchased for 1 euro, of great value but at risk of collapse, will see the first stages of renewal shortly. The notarial deed has just been drawn up, the first of all the properties sold at the symbolic price of 1 euro.
As Fanelli pointed out:
"The building will have a record energy class, also because we follow the Itaca protocol, which assesses the level of energy and environmental sustainability of the buildings. In the project we have provided photovoltaic panels, a column for recharging electric cars and also a system for the recovery of rainwater, which will be used for draining the bathrooms ".
Inside the building, Fanelli has chosen to live on the second floor, from where there should also be a sea view.
The success of the 1 euro houses in Taranto
In Taranto they carried out two municipal tenders, in which they offered 1 euro houses in the Old Taranto. At the moment there is no news on possible new calls. As there are 1,300 municipal properties available for sale, we are sure that Taranto could open a new call as early as this year or in the first months of 2022. Meanwhile, the renovations of the already assigned ruins continue, giving new life to the abandoned city center.
Even the councilor for public works, Francesca Viggiano expressed her belief that the initiative is giving the desired results:
"We want to revive the ancient village, for this reason, as foreseen by the announcement, residential use is an element of reward and the recorded enthusiasm is a good sign".
For Vincenzo Fanelli, meanwhile, the countdown has begun. Closed the sale, now the second step is to open a passage in the new family building and start the procedures for the renovation.
For more information on the 1 euro houses project in Taranto, visit the town card.
Source: laRepubblica.it
Go to the list of municipalities participating in the 1 Euro Houses Project