Questo articolo è disponibile anche in:

Italiano (Italian)
The Houses for 1 euro have been available for some time in Italy, starting in 2009 in Gangi. But how do houses work at 1 euro in Italy and how can a person (Italian or non-Italian) buy such a house?
How do 1 Euro Houses in Italy?
1 Euro Houses a project, aimed at repopulating and renovating old traditional Italian houses in small abandoned villages. They suffer from a major decline in the population, which remains without young people and a way of continuing to exist.
Here come the Houses for 1 euro: The symbolic sale of dilapidated houses that need renovation. Intended for anyone willing to move (permanently or temporarily) after completion of the renovation.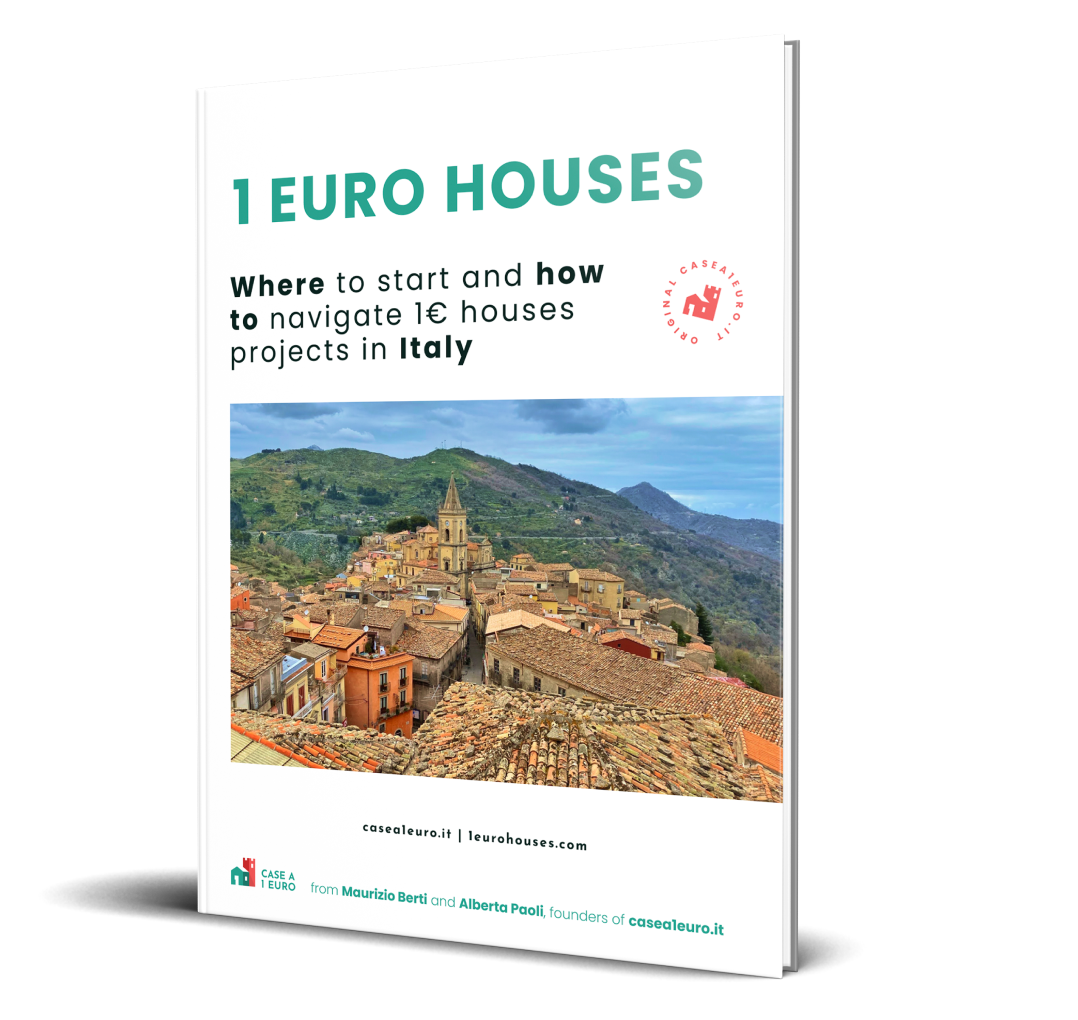 Here's how to buy a house for € 1 with our ebook for € 5
Available in English, French and Spanish in PDF and epub format.
How to buy 1 Euro Houses in Italy?
How to find available 1 Euro Houses in Italy?
How to plan for the purchase and renovation?
After the purchase, you will receive access to the ebook via email. The file must be downloaded within 48 hours of purchase. If you have any questions about the purchase, we are available via email.
The 1 Euro Houses in Italy from dream to reality
Anyone who has visited Italy can tell you: It is a real jewel of natural, cultural and historical beauty. Are you a lover of good food? You are in the right place to explore authentic Italian gastronomy with its fresh produce. Do you love art and history? There are no places in the world like Florence, Rome or Venice. Do you like nature and countryside exploration? From the mountain to the sea you will find trekking routes, ski slopes, sandy beaches and green woods that take your breath away.
Believe it when we say: If you love life, there is a place in Italy for you. Which leads us to live in Italy for longer periods of time.
Living in Italy is a dream for many. The 1 Euro Houses is for some an excellent opportunity to buy a house at a symbolic price. With a small investment in the renovation of the property, you can have the personal satisfaction of contributing to a small Italian community and a typical house of the most beautiful villages in Italy.
Why come to Italy?
In Italy the quality of life is very high. The cost of living represents on average 20% of the average annual household income. In addition, the majority of the Italian population evaluates their satisfaction with life and work as very high or high.
Life is livelier in big business centers like Rome, Milan, Bologna, Turin, or Naples, but slows down pretty quickly once you move out to the countryside and small villages.
An interesting statistic: there are about 8,000 municipalities, of which 6,700 have a population of less than 10,000. Of these, 5,500 municipalities have a population of less than 5,000. To this day, cca. a quarter of Italian municipalities have less than 1,000 inhabitants.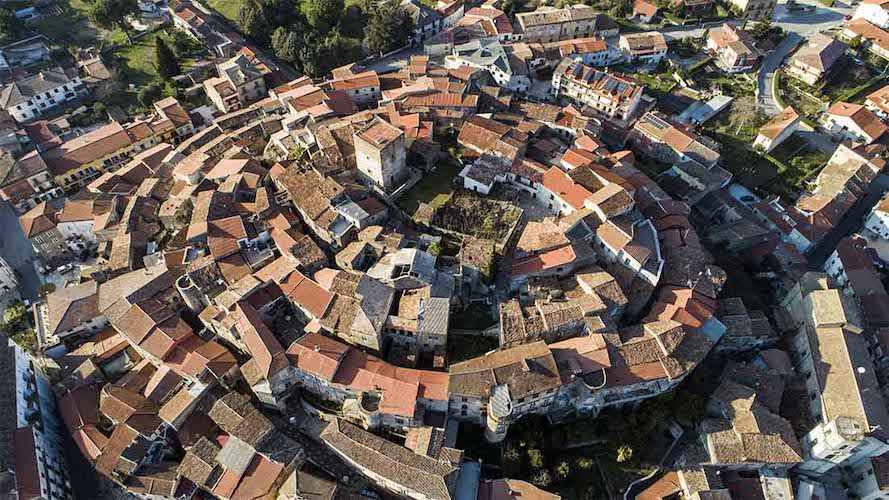 Where are the 1 Euro Houses in Italy?
Our team has created a map of all the municipalities involved in the Case project at 1 Euro Houses Each has a specific system to find people interested in buying and renovating houses, which we can summarize in:
You must show your interest and intention to purchase through the form available.
You must submit a restructuring plan that must be approved in advance.
You must sign a contract to buy the house for 1 euro.
You must file a surety policy to the municipality.
You need to start the renovations and finish them in the designated period of time.
For more information about specific Case 1 euros, check the map and articles available on the municipalities involved. In addition, we have created an article explaining how the project works, the different benefits and residency options available here.
Need more information? Check out our ebook we've prepared for you here.