Questo articolo è disponibile anche in:

Italiano (Italian)
1 Euro Houses have been available in Italy for some time now, starting in 2009 in Gangi. But how do 1 Euro Houses in Italy work and how can a person (either Italian or non-Italian citizen) purchase such a house?
How do 1 Euro Houses in Italy work
1 Euro Houses is a project, aimed to repopulate and renovate old italian traditional houses in small municipalities. These have been losing its inhabitants since the second world war and are now so small that their existence and well-being is threatened.
In come 1 Euro Houses: Selling dilapidated houses in need of renovation for a symbolic price of 1 Euro to anyone who is prepared to move there (either permanently or temporarily) after the renovation is completed.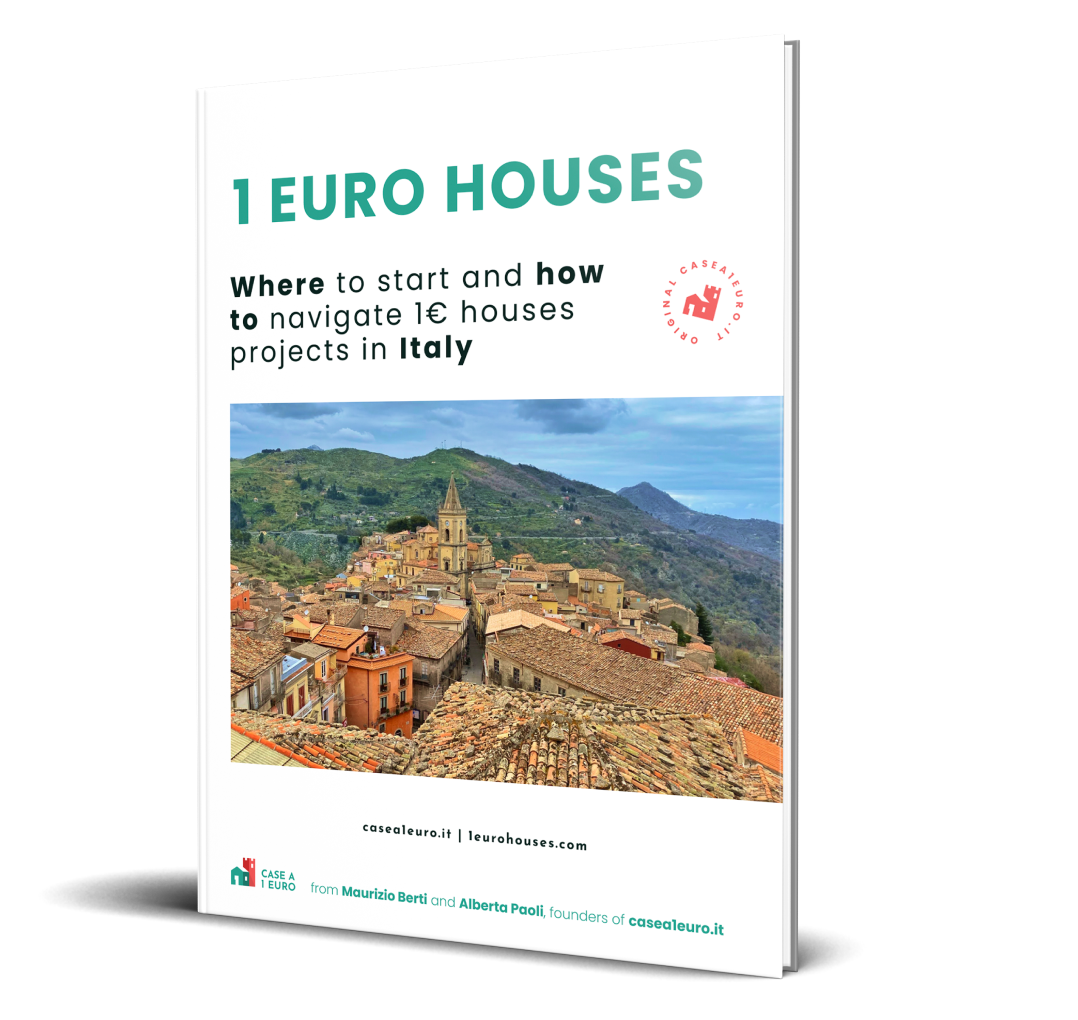 All the information about the houses at 1€ with our ebook for 2€
Available in English in PDF and epub format.
How do the 1 Euro Houses Projects work?
How to find available 1 Euro Houses in Italy?
How to plan for the purchase and renovation?
After the purchase, you will receive access to the ebook via email. The file must be downloaded within 48 hours of purchase. If you have any questions about the purchase, we are available via email.
Could a 1 Euro House in Italy be your dream come true?
Anyone who has visited Italy can tell you: it is a gem in its own right. Here, we can offer many incredible experiences. Do you love food? You are in the right place for authentic Italian gastronomy and fresh produce. Do you love art and history? There is nothing like Florence, Rome or Venice in the world. Do you like nature and exploration of the countryside? From the mountains to the seaside, you will find trekking paths, ski slopes, sandy beaches and green forests that take your breath away.
Believe us when we say: If you love life, there is a place in Italy for you that ticks all your boxes. Which brings us to living in Italy for longer periods of time. Living in Italy is a dream for many. The 1 Euro Houses project is for some an excellent opportunity to purchase a house at a symbolic price, with some renovation costs and the personal satisfaction of contributing to a small Italian community.
Why come to Italy
Here, the quality of life is high, costs of living represent on average 20% of a family's medium yearly income. In addition, the majority of Italians says that they are highly or ery satisfied with the quality of life and work here.
Life is busier in bigger business centres, like Rome, Milano, Bologna, Torino or Naples, but slow down pretty quickly once you move outside them. The countryside is full of medium and small municipalities.
An interesting statistical fact: There are about 8.000 municipalities, of which 6.700 have a population below 10.000 and 5.500 below 5.000. As of today, approx. a fourth of the Italian municipalities have less than a 1.000 inhabitants.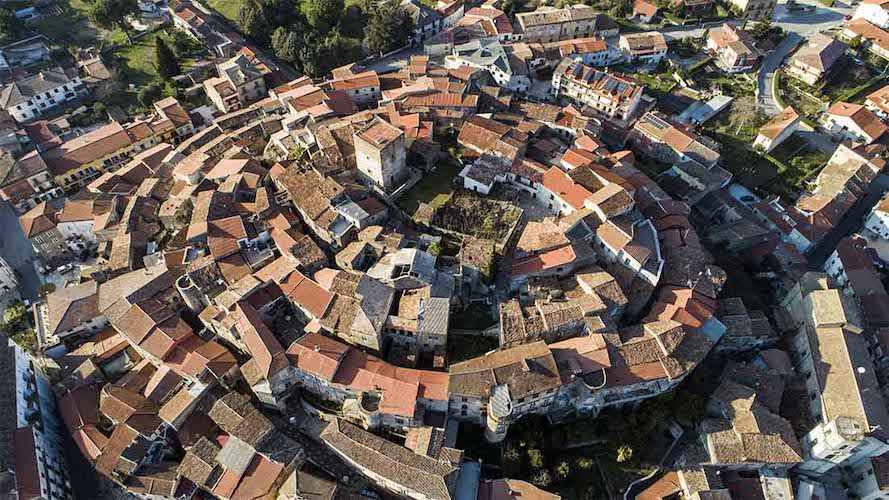 Where are 1 Euro Houses available in Italy?
Our team has created a map of all the municipalities involved in the 1 Euro Houses Project. Each of them has a process in place to find people interested in the purchase and renovation of the houses, which we can boil down to:
You have to show your interest and intent of purchase via a designated form.
You have to present a renovation plan that needs to be approved beforehand.
You sign a contract of purchase of the 1 euro house.
You deposit a surety policy to the municipality.
You have to start on the renovation work and finish them in the designated time frame.
For more information on the specific 1 Euro House Projects, check the map and the articles for each municipality. In addition, we have created an article, which explains how the project works, different benefits and residency options available to you here.
Need more information? Check our ebook that we prepared for you here.