Questo articolo è disponibile anche in:

Italiano (Italian)
When you see the price of 1 euro for these houses in Italy, you surely have your doubts about it. How much does a 1 euro house actually cost, what to watch out for and how to avoid scams?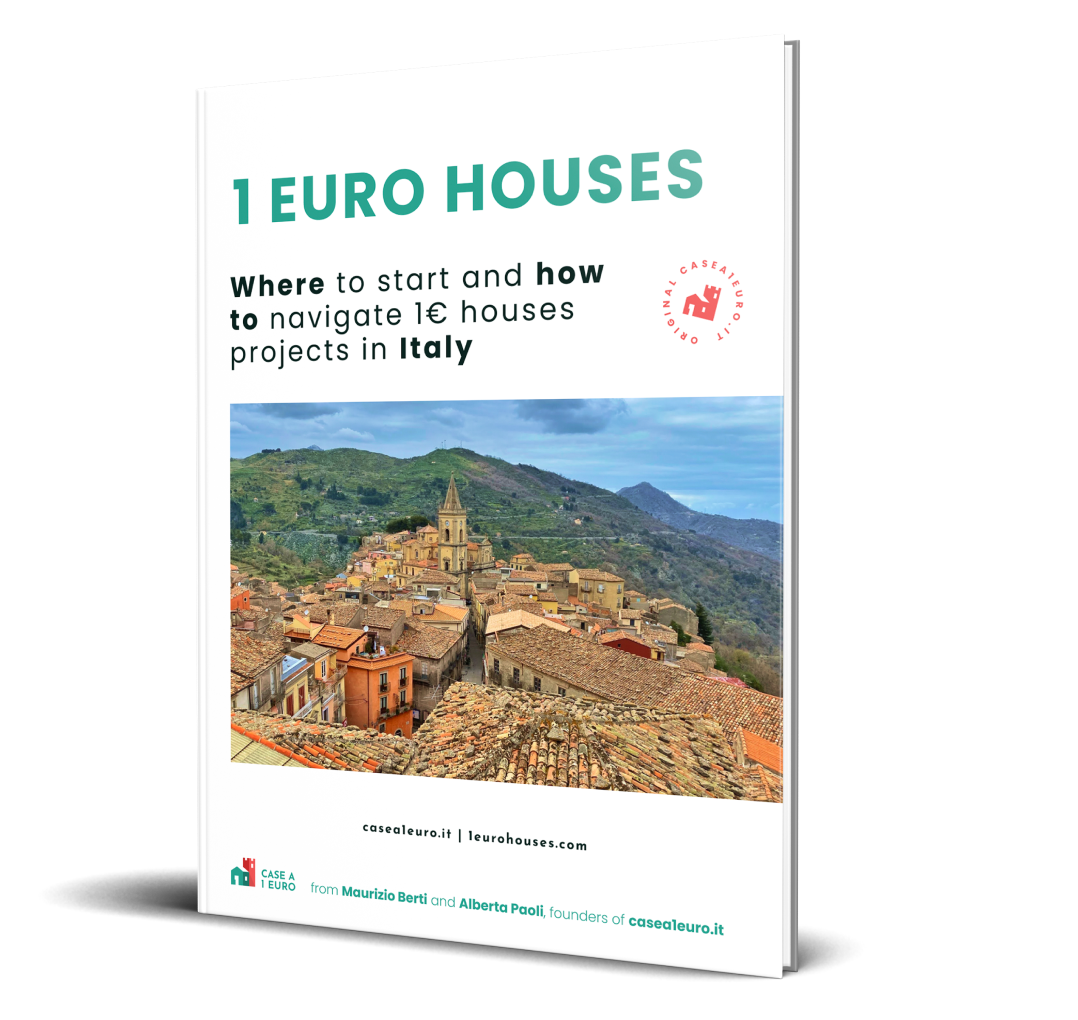 Here's how to buy a house for € 1 with our ebook
Available in English, French and Spanish in PDF and epub format.
How to buy 1 Euro Houses in Italy?
How to find available 1 Euro Houses in Italy?
How to plan for the purchase and renovation?
After the purchase, you will receive access to the ebook via email. The file must be downloaded within 48 hours of purchase. If you have any questions about the purchase, we are available via email.
The real cost of 1 euro houses
Many ask themselves a legitimate question when they see the news about 1 euro houses. Is it just a scam, a joke?
Nope, it's all true! The small municipalities collaborate with those who own dilapidated and abandoned houses, which they want to get rid of. For the owner, these houses are a cost (taxes, contributions). For the municipalities, on the other hand, they are both an urban and a demographic burden. The empty and old houses spoil the image of the villages and do not create real opportunities for new inhabitants.
And so, the 1 euro houses project arrives. For the symbolic price of 1 euro you can buy the abandoned house, committing to renovate it in a predetermined time. And here is the real cost, which is also indicated in the municipal notices for sale. You need to have a budget for the work on the purchased house, which is usually not in a state where you can move in right away.
So how much does a 1 euro house cost in the end?
The cost of the renovation (in addition to the administrative costs and taxes that follow) varies according to the size of the home acquired, the initial state of the home and the wishes of the new buyer.
Obviously it changes a lot if you need to renovate the roof and change the windows, buy a new boiler or redo the floors. The price on interior furnishings also changes a lot, ranging from "IKEA prices" to "magazine cover living rooms". Many of the costs are also detailed in our ebook.
In short, the symbolic price of 1 euro is exactly that: symbolic. The municipality and the seller of the house trust those who buy it that there will be investments of time and money made to put the house back to its original splendor. They also trust you will either move into the house or start a new business there.
Go to the list of municipalities participating in the 1 Euro Houses Project
Source: Esquire