Questo articolo è disponibile anche in:

Italiano (Italian)
In Sambuca new home sales for 2 euros. This time it's a couple from the US who bought a house to renovate and to relocate to Sambuca.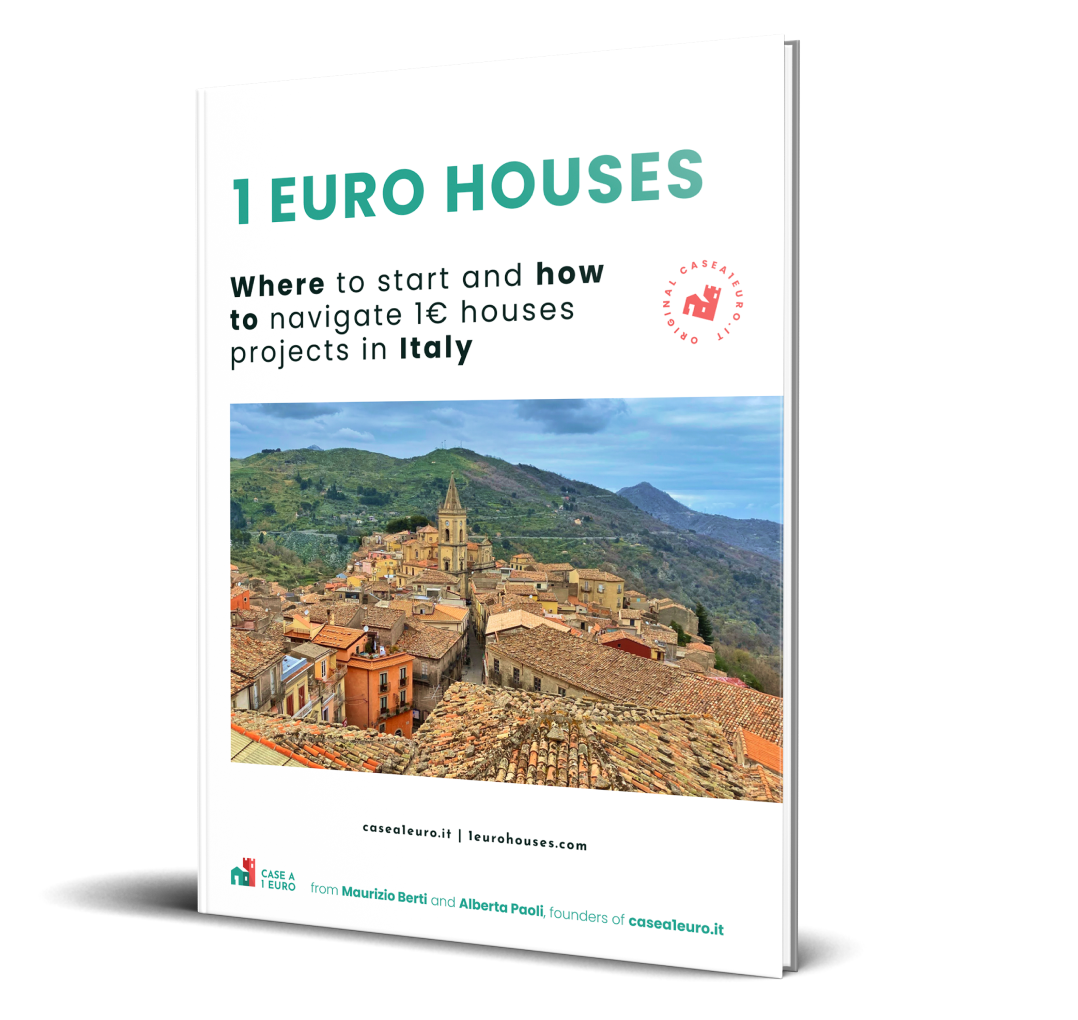 Here's how to buy a house for € 1 with our ebook
Available in English, French and Spanish in PDF and epub format.
How to buy 1 Euro Houses in Italy?
How to find available 1 Euro Houses in Italy?
How to plan for the purchase and renovation?
After the purchase, you will receive access to the ebook via email. The file must be downloaded within 48 hours of purchase. If you have any questions about the purchase, we are available via email.
Who are these US citizens who bought a house in Sambuca?
The American spouses Massoud Ahmadi and Shelley Spencer are business lawyers from Washington DC He is originally from Iran, she born and raised in the US. The couple has bought two years ago one of the 17 properties that the municipality had put up for sale with the now famous initiative of the "1 euro houses". In a short time, the initiative transformed the "Borgo dei borghi" in the province of Agrigento into a privileged destination for international tourism and widespread interest from people from all over the world.
Now the couple plans to stay in Sambuca in their 1 euro home for around 6 months a year.
Here is the interview prepared by the online newspaper Risoluto.it:
Impact of the symbolic price houses in Sambuca
The other sixteen 1 euro home buyers did the same thing, all strictly foreigners. The influence of the new arrivals is not only in the repopulation of the village. There is an important economic impact on the Sambucese area! A total sum estimated by local administrators at least twenty million euros. But, as if that weren't enough, Massoud and Shelley in the meantime have also decided to buy another apartment (this time from a private individual). These days they signed the deed in a notary's office.
"The people here are wonderful, but so are the climate and the territory", explains enthusiastically Shelley who has announced that he wants to spend at least six months a year in his new home in Sicily. The husband, passionate about food and wine, also agrees, underlining "the goodness of the typical products and the excellent wines produced in this area of the Belice Valley".
For more information on the 1 euro houses available in Sambuca, we advise you to check the updates on our website.
Source: Risoluto.it, travelnostop.com
Go to the list of municipalities participating in the 1 Euro Houses Project