Questo articolo è disponibile anche in:

Italiano (Italian)
The initiative of the Piedmont region, called "I go to live in the mountains" received 571 applications. The love for life in the mountainous countryside is therefore there! What are the results of the project and what are the other opportunities to move to the region?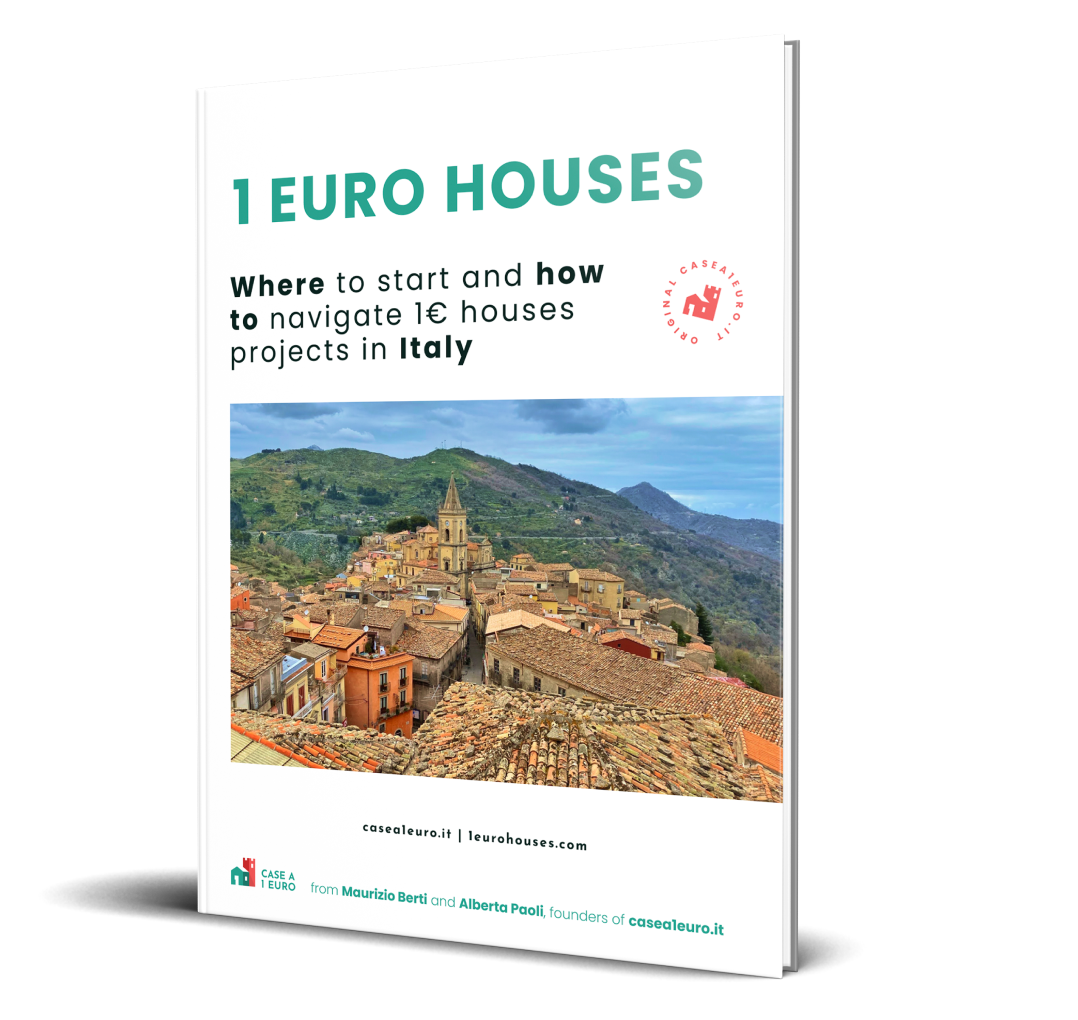 Here's how to buy a house for € 1 with our ebook
Available in English, French and Spanish in PDF and epub format.
How to buy 1 Euro Houses in Italy?
How to find available 1 Euro Houses in Italy?
How to plan for the purchase and renovation?
After the purchase, you will receive access to the ebook via email. The file must be downloaded within 48 hours of purchase. If you have any questions about the purchase, we are available via email.
The return to the mountain
An incredible success for the Piedmont region! The project, launched in early September, involved a total of 465 mountain municipalities in Piedmont with less than 5,000 inhabitants. The winners received contributions ranging from € 10,000 to € 40,000. According to the data, the territories that have received the most purchase requests are:
the province of Turin, with 252 requests,
Cuneo with 126,
Biella with 71,
Alessandria with 44,
Verbano-Cusio-Ossola with 42,
Vercelli with 20,
Novara with 11 and
Asti with 5.
There is still a long way to go towards the revitalization and repopulation of some mountain municipalities but the estimates of those who are choosing the mountain as a new beginning are promising : as reported in a press release, 571 applications received the call launched by the Piedmont Region, of which 461 came from Piedmont itself, 72 from Lombardy and 23 from Liguria .
Other projects in the Piedmont region
For those who want to live in the mountains, they can consider joining one of the 1 euro houses projects. 3 municipalities are currently involved:
In addition, the small abandoned villages have many empty houses, which are sold at relatively cheap prices. They can be an excellent opportunity for those who love the tranquility of the mountain countryside and the life of small Italian communities.
Go to the list of municipalities participating in the 1 Euro Houses Project
Source: ItaliaCheCambia.org