Questo articolo è disponibile anche in:

Italiano (Italian)
Not only 1 Euro Houses
There are currently no reports of homes available
1 Euro Houses in Salento? Yes, for 20 years. Recover the old town and fight the depopulation of the town of Caprarica di Lecce. This the goal of the municipality of Caprarica Salento — about 2 thousand and 400 inhabitants — in order to revitalize the historical center where the old buildings crumbling and abandoned are offered at the symbolic price of 1 euro.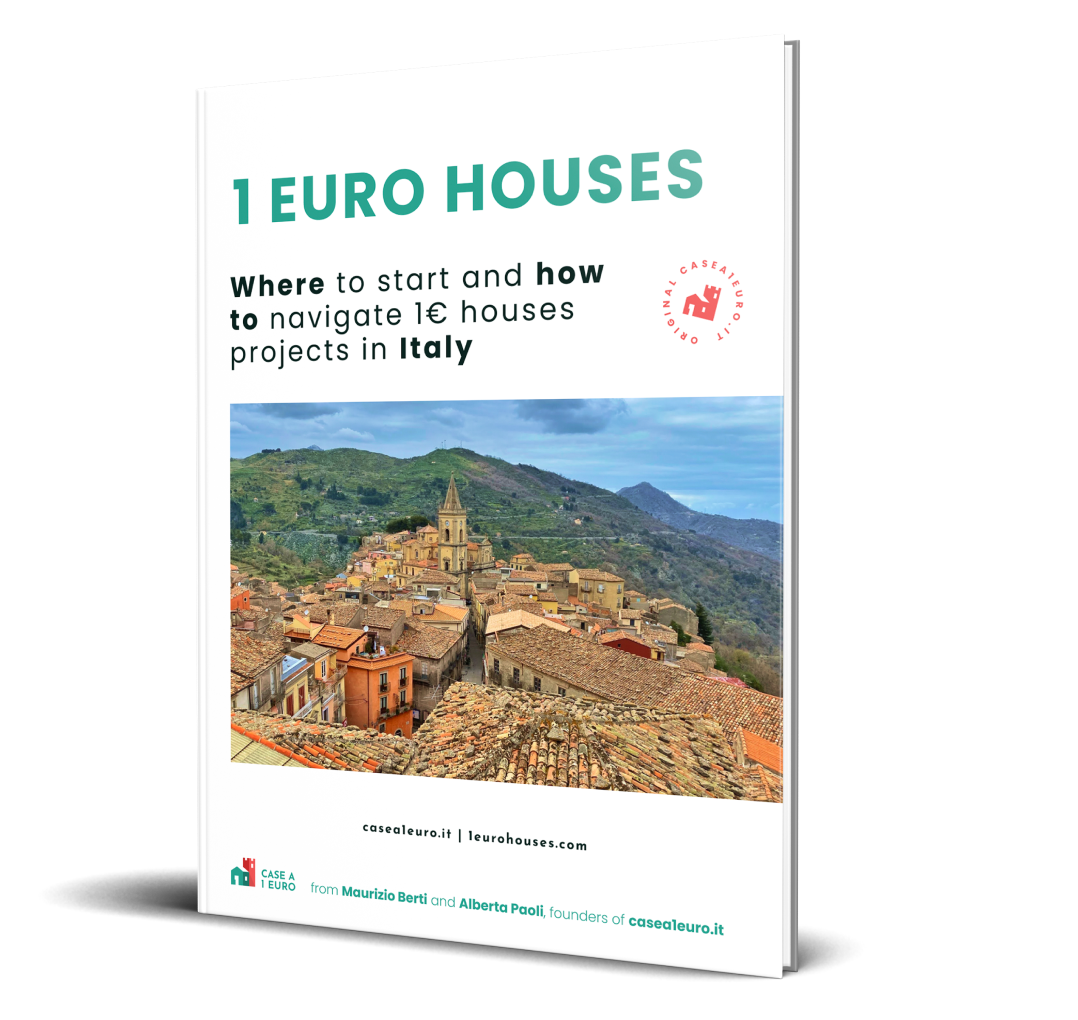 Here's how to buy a house for € 1 with our ebook
Available in English, French and Spanish in PDF and epub format.
How to buy 1 Euro Houses in Italy?
How to find available 1 Euro Houses in Italy?
How to plan for the purchase and renovation?
After the purchase, you will receive access to the ebook via email. The file must be downloaded within 48 hours of purchase. If you have any questions about the purchase, we are available via email.
Private properties – which remain property of their current owners – are to be handed over to parties interested in restructuring them and making them ' active ' to be used by new ' families ' as well as by commercial and associative activities, only to be returned to their rightful owners after 20 years.
But it doesn't end here because in Caprarica the municipal administration approved a plan of support with the elimination of IMU (property tax), Tari (urban services tax) and additional IRPEF (personal revenue tax) for a 10-year period 10 years for families and young couples who choose to 'make a home' in Caprarica. The choice does not concern only the families but also the commercial and associative activities.
Caprarica di Lecce is located in the Middle East Salento and is 12 Km from Lecce and 16 km from the sea in a typical Mediterranean climate. In the surrounding countryside the land is particularly fertile, and this has allowed the development of agriculture and livestock over the centuries. But the current economy of Caprarica di Lecce is based on the cultivation ofolives and on the production of extra virgin olive oil, on pastoralism, essentially sheep, on thefood industry and on the crushing of stone. In recent years the tourism sector has developed considerably.
Click on the image to download the Call