Questo articolo è disponibile anche in:

Italiano (Italian)
The small town of Roseto Valfortore in Puglia offers 5000 euros to those who move to the country. For those who dream of moving to Puglia, this is the opportunity not to be missed. Here's how to do it.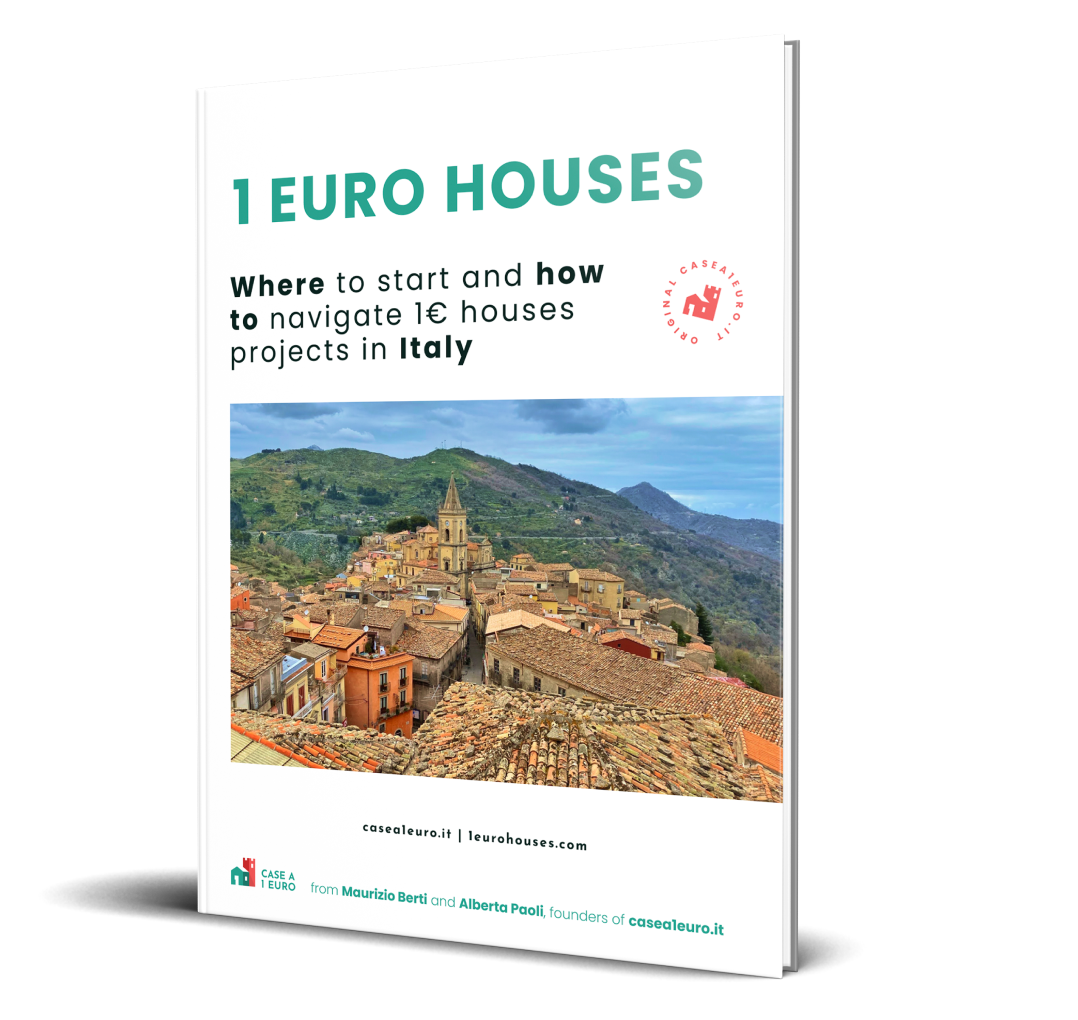 Here's how to buy a house for € 1 with our ebook
Available in English, French and Spanish in PDF and epub format.
How to buy 1 Euro Houses in Italy?
How to find available 1 Euro Houses in Italy?
How to plan for the purchase and renovation?
After the purchase, you will receive access to the ebook via email. The file must be downloaded within 48 hours of purchase. If you have any questions about the purchase, we are available via email.
Where is Roseto Valfortore located?
The small Apulian town is located about an hour from the city of Foggia. It rises in the Daunia mountains, on a hilly rise 658 meters above sea level in a dominant position over the upper valley of the Fortore river. A very picturesque village, with a long history that dates back to pre-Roman times and continues to this day.
Like many similar municipalities in the Italian hinterland, Roseto Valfortore also suffers from an aggressive depopulation of its village. The municipality has been losing inhabitants since the 1960s, reaching less than 1000 in 2021. Here comes the action of the municipality to counter abandonment.
How will funds be allocated for relocators?
The municipality has been assigned € 247,973 and it is prepared to raise € 50,000 in favor of those who move their residence and habitual residence to Roseto Valfortore. The limit is € 5,000 per beneficiary.
The concessions will be granted to the family unit in the form of non-repayable contributions, by way of competition for the costs of purchasing and / or renovating properties to be used as a main residence.
The allocated resources will be allocated according to the chronological order of arrival of the applications, within the limits of the availability of funds.
In short: For those who want to transfer full-time to Roseto Valfortore with their family, the indicated funds will be assigned. These can be used for the purchase and renovation of the house where you will move. Obviously, those who submit their application earlier have a better chance of receiving the funds, as they are limited.
And the deadlines?
Grant applications must be submitted no later than 28 February 2022 at 12:00 CET. It is therefore worthwhile to roll up your sleeves and check the notice posted on the municipality's website. Once on the site check the notice, published on January 18, 2022. In addition, the municipality has made other funds available for those who want to open their own business.
Source: Municipality of Roseto Valfortore
Go to the list of municipalities participating in the 1 Euro Houses Project