Questo articolo è disponibile anche in:

Italiano (Italian)
The small town of Nulvi sold the eighth 1 euro house this year in July. The historic center of Nulvi thus has new inhabitants, who will renovate the 1 euro house soon.
The buyer is of Kazakh origins and the house was made available by a local family.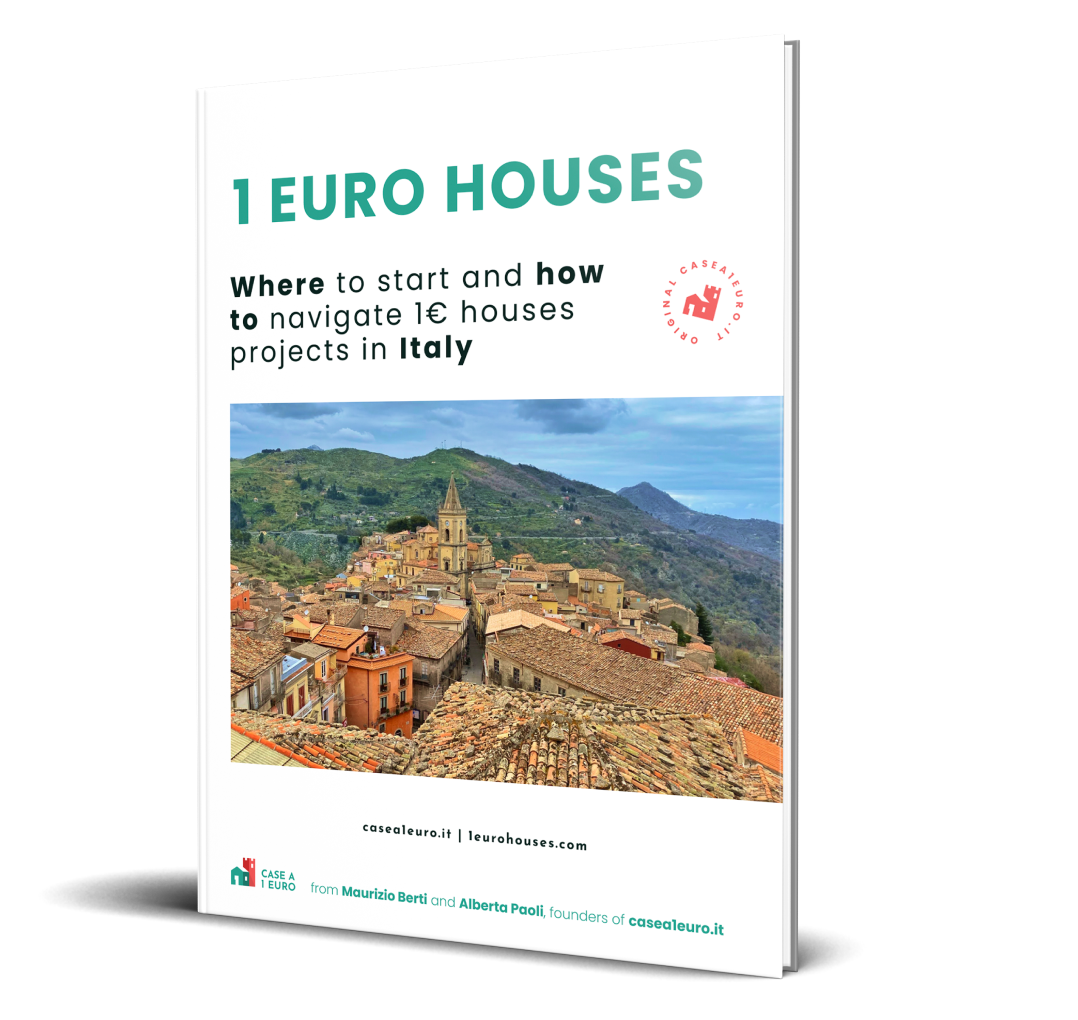 Here's how to buy a house for € 1 with our ebook
Available in English, French and Spanish in PDF and epub format.
How to buy 1 Euro Houses in Italy?
How to find available 1 Euro Houses in Italy?
How to plan for the purchase and renovation?
After the purchase, you will receive access to the ebook via email. The file must be downloaded within 48 hours of purchase. If you have any questions about the purchase, we are available via email.
As they explained on the official Facebook page of the municipality of Nulvi:
Monday, July 12, in the spaces of the council chamber of the Municipality of Nulvi, the deed of sale was signed at 1 euro of the eighth 1 euro house. The property was made available to the project by the Piredda family. To purchase was made by a buyer arrived in Nulvi all the way from Kazakhstan.
The signature came in the presence of the notary Bolognini and the Piredda family (sellers). Now will be activated, as planned by the project, all the appropriate procedures aimed at the renovation of the property. The renewal will be carried out according to the criteria set out in the call and relying exclusively on local workforce.
This is the eighth 1 euro house sold. He applauds the municipal administration of Nulvi, which in recent years had already shown foresight and vision in imagining and then launching the idea. It, which over time has become a concrete reality and opportunity, redeveloped the historic center, promotes the territory and fights against depopulation.
https://www.facebook.com/ComunediNulvi/posts/2151656121644307
Our editorial team is very happy to see another 1 euro houses project gone well. We congratulate the municipality and hope that the 1 Euro Houses in Nulvi will continue to give results.
For more information on the 1 Euro Houses project in Nulvi visit our website here.
Source: Facebook
Go to the list of municipalities participating in the 1 Euro Houses Project