Questo articolo è disponibile anche in:

Italiano (Italian)
The phenomenon related to the abandonment of one's places of origin and the consequent emptying of population centers has also involved the small Sicilian municipality of Cattolica Eraclea, in the province of Agrigento.
Over the past few years, population erosion has gradually increased in percentage to the current 3,364.
The municipality of Cattolica Eraclea, therefore, with a view to the recovery and urban-building redevelopment of the built-up area, has decided to join the "houses for 1 euro" initiative and start the search for abandoned properties to be renovated located on its territory.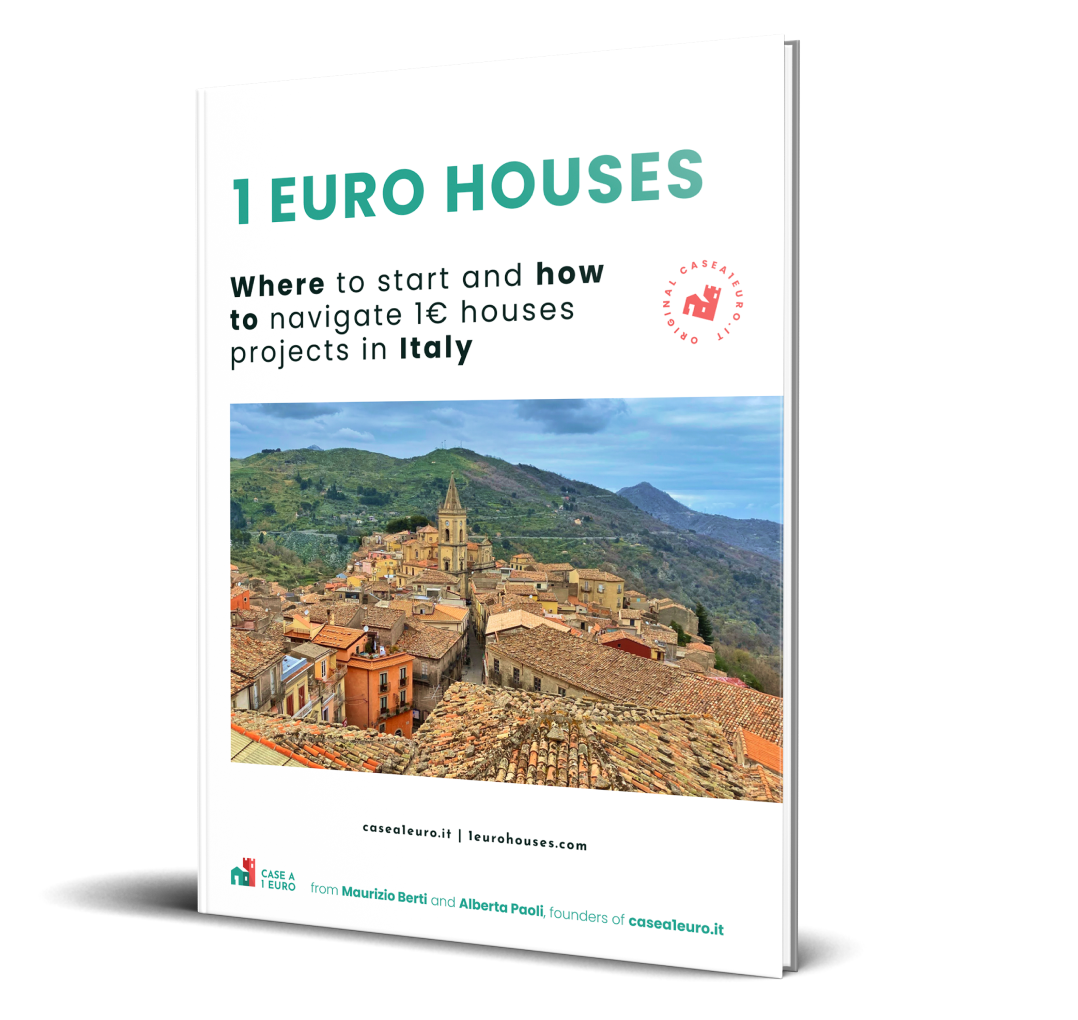 Here's how to buy a house for € 1 with our ebook
Available in English, French and Spanish in PDF and epub format.
How to buy 1 Euro Houses in Italy?
How to find available 1 Euro Houses in Italy?
How to plan for the purchase and renovation?
After the purchase, you will receive access to the ebook via email. The file must be downloaded within 48 hours of purchase. If you have any questions about the purchase, we are available via email.
Therefore, the City Council of the small town, by the measure "Publication Number 1058 – C.C.No. 34 dated 11/15/2022 – Regulations for the subsidized sale of real estate for the rehabilitation and redevelopment of the township "One euro Houses" issued a resolution stipulating. adherence to the initiative, justifying its purpose and outlining, in broad terms, the requirements and parameters to be met by the properties targeted by the project At the time of the submission of the expression of interest by individual owners.
Cattolica Eraclea and the " 1€ Houses" project: how does it work?
In the Regulations for the subsidized transfer of real estate for the rehabilitation and redevelopment of the built-up area, approved by the above resolution, reference is made to the purposes of preeminent public interest that determined the decision to join the "houses for 1 euro" project by providing, also, the obligation of renovation, by the purchasers of the identified properties within a period of 3 years from the date of commencement of work, otherwise the benefit will be forfeited.
As a guarantee of the commitment made, it will be necessary to take out a surety policy in favor of the municipality of Cattolica Eraclea in the amount of 5,000 euros for interventions of a value up to 50,000 euros or 10,000 euros, on the other hand, for interventions of a higher value.
The policy is valid for 3 years and is renewable if the initial 3-year term is extended – granted by the municipality.
In the event of default by the buyer, it is provided that the municipality may avail itself of forfeiting the bond, allocating the amount to urban redevelopment works.
The Regulations also set out the destination characteristics of the properties to be acquired, which are expected to be prioritized for use by young couples or accommodations.
Contacts of the municipality of Cattolica Eraclea
Municipality of Cattolica Eraclea
Rosario Street, 83
92011 Cattolica Eraclea (Ag)
Official Web Site Municipality of Cattolica Eraclea
tel.: 0922 846911