Questo articolo è disponibile anche in:

Italiano (Italian)
Floridia is a small town in the province of Syracuse that, like so many others in our country, has been affected by the phenomenon of depopulation from the city center, with even heavy consequences for the local economy.
The current residents, in fact, although not very few – Floridia has about 20,000 inhabitants – mainly accuse the need to recover the housing function and the possibility of revitalization of the historic center through redevelopment of the urban building fabric.
The Municipality of Floridia, therefore, recently joined the "1 euro houses" project, and on 24/10/2022 approved by resolution of the City Council no. 28 the "Municipal Regulations for the Facilitated Disposal of Properties Falling within the Municipal Territory", aimed at initiating, first and foremost, the identification of properties to be allocated to the initiative.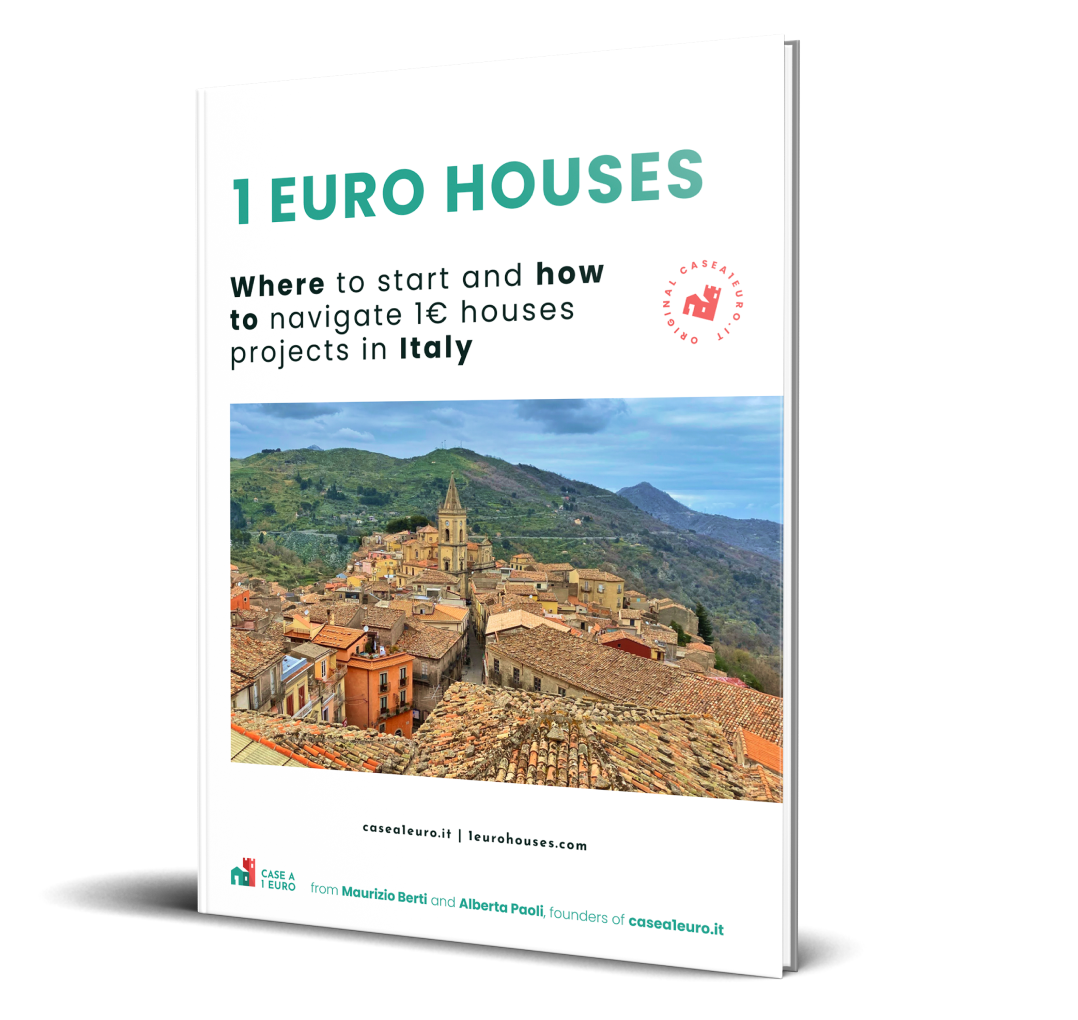 Here's how to buy a house for € 1 with our ebook
Available in English, French and Spanish in PDF and epub format.
How to buy 1 Euro Houses in Italy?
How to find available 1 Euro Houses in Italy?
How to plan for the purchase and renovation?
After the purchase, you will receive access to the ebook via email. The file must be downloaded within 48 hours of purchase. If you have any questions about the purchase, we are available via email.
Floridia and the " 1€ Houses" project: how does it work?
This is an interesting project that aims to enhance the enormous potential, including tourism, of the town of Floridia, which, with only about 30 kilometers separating it from the sea, can aspire to become a respectable tourist center.
The approved Regulations dictate the rules to be followed by interested parties: building owners are required to submit an expression of interest in participating in the project, pledging to transfer the property to the municipality at the symbolic sum of 1 euro for a time period of 2 years, a time considered appropriate for the municipality to define all the necessary steps for the implementation of the "1 euro houses" project.
Similarly, users interested, then, in purchasing the assets identified through the above procedure, must commit to start work within 12 months of the issuance of the building permit and complete it in a maximum time of 3 years.
Potential buyers must also undertake, as a guarantee of their commitment, to sign a special surety policy worth €6,000.
The " 1 euro houses" initiative adopted by the municipality of Floridia is aimed at the realization of:
housing for young couples;
housing for individuals and/or families;
accommodation and tourism type facilities;
premises for stores and/or craft workshops;
Headquarters for cultural, sports, music associations, etc;
housing to be used as second homes.
You can find Attachment A to be submitted for the expression of interest here.
Contacts of the municipality of Floridia
Municipality of Floridia
Piazza del Popolo n.12
96014 – Floridia (SR)
Official Website Municipality of Floridia
tel.: 0931 920111