Questo articolo è disponibile anche in:

Italiano (Italian)
Remember when Airbnb got involved in the 1 euro houses initiative? The €1 house in Sambuca was won by a French family.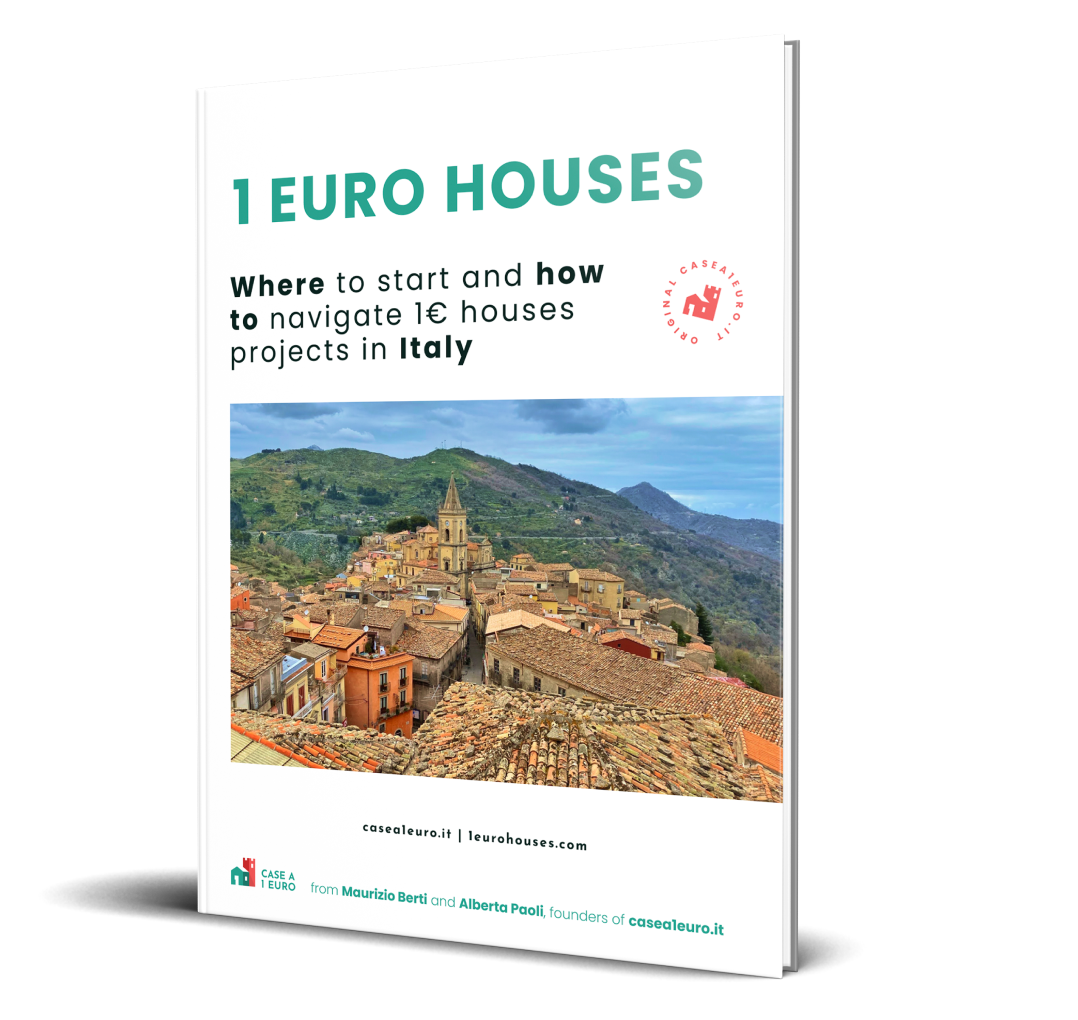 Here's how to buy a house for € 1 with our ebook
Available in English, French and Spanish in PDF and epub format.
How to buy 1 Euro Houses in Italy?
How to find available 1 Euro Houses in Italy?
How to plan for the purchase and renovation?
After the purchase, you will receive access to the ebook via email. The file must be downloaded within 48 hours of purchase. If you have any questions about the purchase, we are available via email.
The call, launched by Airbnb in January, sought a new host for the newly renovated €1 home. The 'host can live in the house for 1 euro for a year, taking care of it and doing the work of an Airbnb host.
Warm welcome from the Sambucese people
But who are the newcomers? It is a French family. Eva and Mathieu Lastra with their three children Iba, Jeanne and Pierre arrived in Sambuca by car after leaving their home in the province of Bordeaux. Welcoming them were the city's mayor Leo Ciaccio, deputy Giuseppe Cacioppo and Airbnb Italy country manager Giacomo Trovato. Eva recounts:
"We didn't expect that a whole village would welcome us," said Eva Lastra, 39, "It's like we won a lottery….
The commitments of the French family
Airbnb's investment was about 130,000 euros and created a beautiful house, where one of the rooms will be rented through the platform for a minimum of 9 months per year. The newcomers' commitment will be to host those who book the room during the period specified by the notice, while they educate themselves with Italian lessons for 1 month and cooking classes with a local teacher.
"Starting Monday I will want to offer yoga classes to Sambucese people, Mathieu, on the other hand, works in finance and, therefore, will be able to lend a helping hand to small associations."
Great success for the 1 euro houses project in Sambuca
The collaboration between the municipality and Airbnb is just one of the steps toward the goal: The repopulation of the small village of Sambuca.
"Today a dream comes true for all of us," said Mayor Leo Ciaccio, "and tonight's celebration is a sign of a community that in recent years has successfully experimented with welcoming as a sign of identity of an area.
For more information about the €1 Houses in Sambuca project you can visit the dedicated page on our website.
Source: SicilianFan.it
Go to the list of municipalities participating in the 1 Euro Houses Project