Questo articolo è disponibile anche in:

Italiano (Italian)
The municipality of Calitri, in the province of Avellino, is also one of Italy's 1,187 municipalities to receive the Support Fund for Marginal Municipalities for the 2021/2023 biennium.
This fund, established by Prime Ministerial Decree on Sept. 30, 2021 and published in the Official Gazette on Dec. 14, 2021, provides for the disbursement of a total sum of 180 million euros aimed at combating the phenomenon of depopulation of historic centers and consequent depletion of economic resources allocated to tangible and intangible services directed to people and economic activities.
The south of Italy and inland areas are, in fact, those most affected by this phenomenon, which local governments are also trying to curb with other types of initiatives such as the "1 euro houses" project.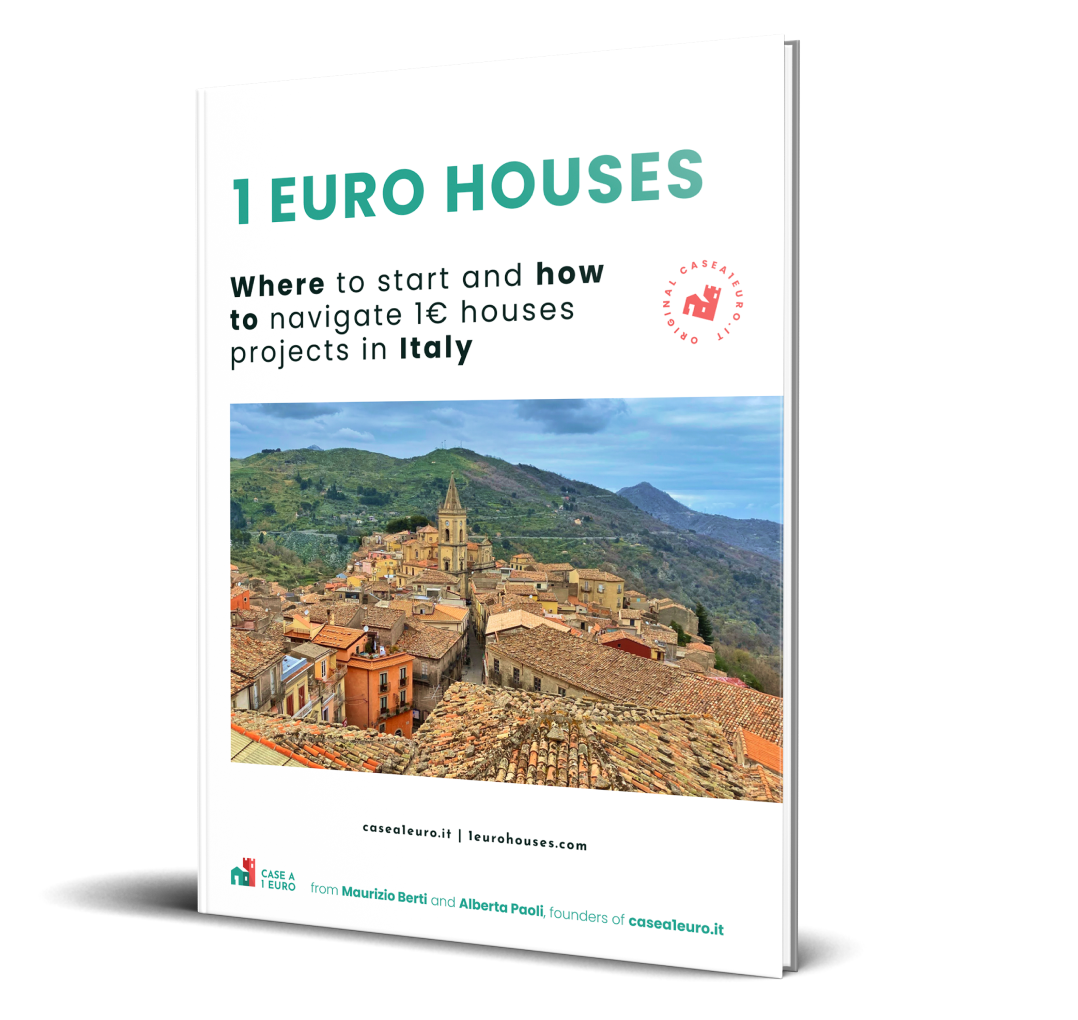 Here's how to buy a house for € 1 with our ebook
Available in English, French and Spanish in PDF and epub format.
How to buy 1 Euro Houses in Italy?
How to find available 1 Euro Houses in Italy?
How to plan for the purchase and renovation?
After the purchase, you will receive access to the ebook via email. The file must be downloaded within 48 hours of purchase. If you have any questions about the purchase, we are available via email.
Calitri municipality also fights depopulation with Fund to support marginal municipalities
The municipality of Calitri – recipient of the total sum of € 271.178,69 to be divided into three annual tranches of €90,392.90 – has, therefore, issued a notice – with expiration December 9, 2022 – through which interested parties will be able to participate in the allocation of the established pro-rata amount, namely a non-repayable contribution of € 5,000 intended for those who will decide to purchase or renovate a property locally by transferring their residence and habitual abode to it and use it as their main home, committing, in addition, not to transfer the property or rent it for at least 5 years.
The same amount per capita also applies to those who intend to start a new business through a business unit in the municipality of Calitri, or relocate an existing one.
Again, applications from interested parties must be received by December 9, 2022.
Calitri municipality contacts
Municipality of Calitri
Via Roma, 2
83045 – Calitri
Official Website Municipality of Calitri
tel.: 0827-318711