Questo articolo è disponibile anche in:

Italiano (Italian)
In Troina, the 1 Euro Houses project paid off. The deed of purchase of one of the available houses has been officially signed.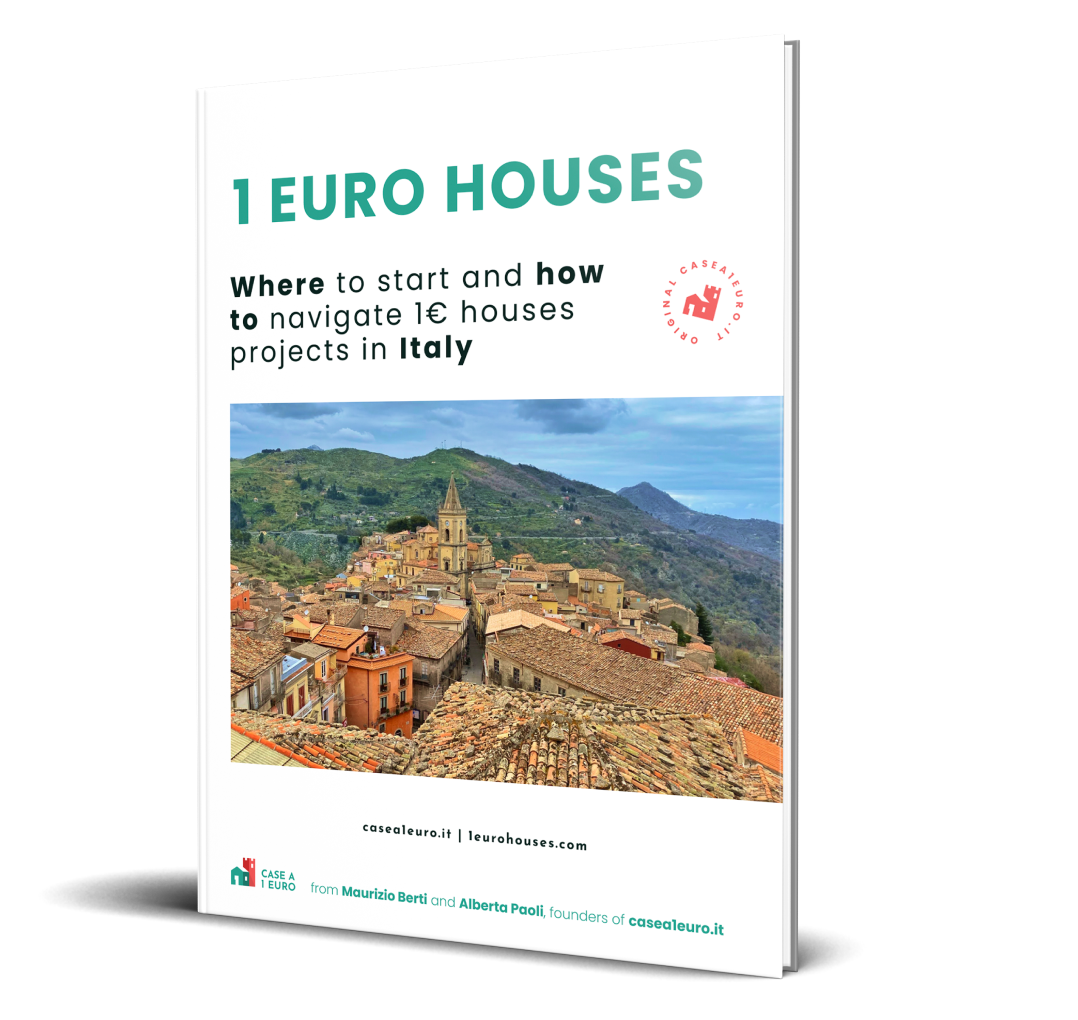 Here's how to buy a house for € 1 with our ebook
Available in English, French and Spanish in PDF and epub format.
How to buy 1 Euro Houses in Italy?
How to find available 1 Euro Houses in Italy?
How to plan for the purchase and renovation?
After the purchase, you will receive access to the ebook via email. The file must be downloaded within 48 hours of purchase. If you have any questions about the purchase, we are available via email.
1 euro houses in ancient districts of Troina
Two young Sicilian sisters, Roberta and Renata Rizzo, just bought one of the 1 euro houses available. Residents of Catenanuova and Padua respectivelly, they want to carry out an entrepreneurial project of tourist accommodation in Troina.
The purchased house is also known as the "doll's house". It is located in the ancient district of Santa Lucia, specifically in via Cristo Risorto 11. It was sold by the heirs of the Bentivegna family for the symbolic price of 1 €.
Now we move on to the second phase of the project. The two young sisters will have to renovate the purchased 1 euro house and thus create the desired accommodation business.
The municipality looks to the future with optimism
Last year, despite the pandemic, the municipality received many requests for 1 euro houses. Many also visited the small village. Helping them were the members of the 1 Euro houses team (our Maurizio Berti) and the real estate agencies operating in the area. There were hundreds of people visiting Troina, including many artists interested in investing in the historic center and intrigued by the project.
The municipality also received around 16,000 requests for interest in 2021 alone. These requests came from all over the world: from the United States to Lithuania, from Nepal to Malta, from Canada to Sweden. The feedback is more than satisfactory, considering that Troina has joined the project since 2020.
For more information on the 1 euro houses project in Troina, you can follow the updates on our website.
Go to the list of municipalities participating in the 1 Euro Houses Project
Source: QdS.it