Questo articolo è disponibile anche in:

Italiano (Italian)
The second phase of the 1 euro houses project has started in the small Sardinian village of Ollolai. The municipality, which we have been following for some time, has made available about thirty houses and twenty commercial premises. Here's how it works for anyone who wants to relocate.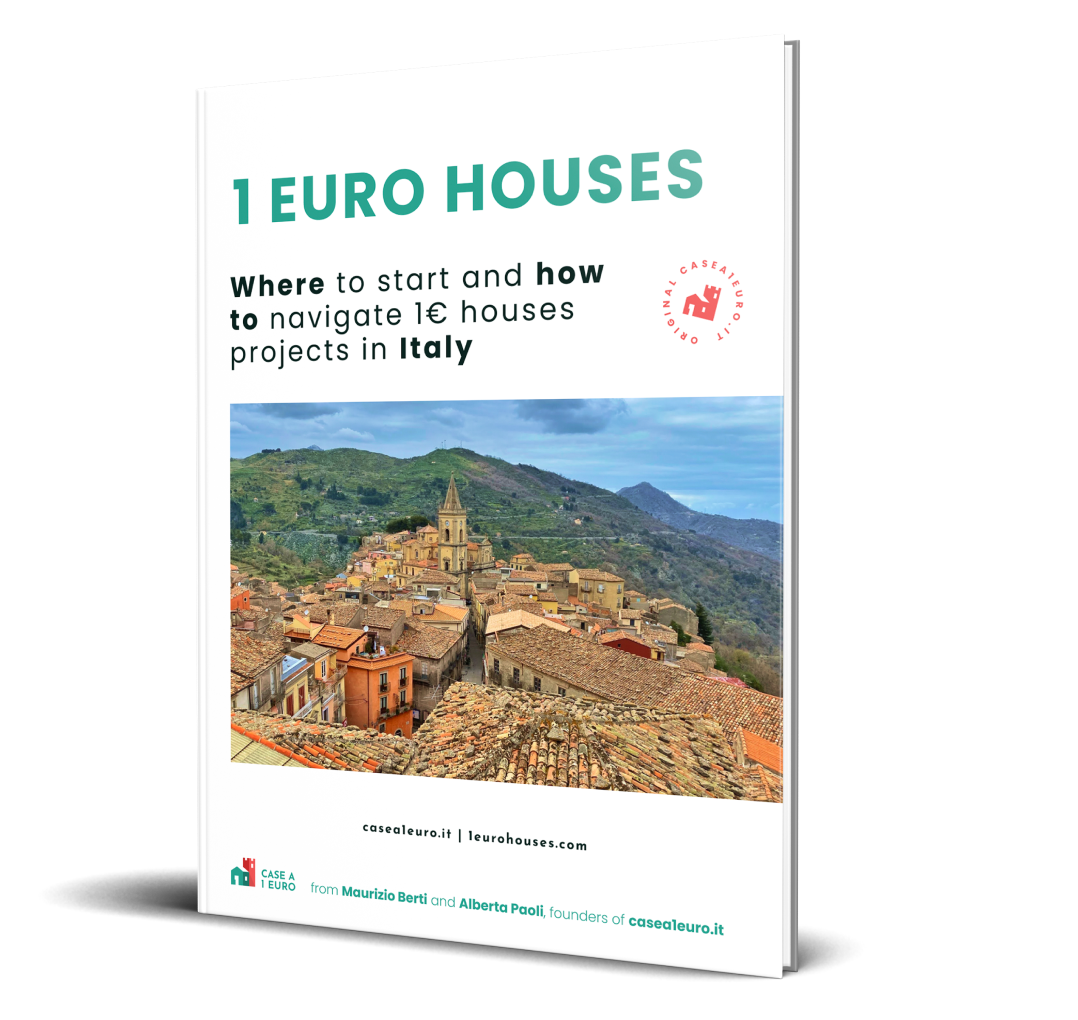 Here's how to buy a house for € 1 with our ebook
Available in English, French and Spanish in PDF and epub format.
How to buy 1 Euro Houses in Italy?
How to find available 1 Euro Houses in Italy?
How to plan for the purchase and renovation?
After the purchase, you will receive access to the ebook via email. The file must be downloaded within 48 hours of purchase. If you have any questions about the purchase, we are available via email.
1 euro houses in Ollolai now for rent
The first phase was aimed at "urban regeneration" with the assignment of thirteen houses for one euro, the renovation of properties by Italians and foreigners and the purchase and sale of properties at market prices to foreign couples.
Now, the initiative is evolving. The 1 euro houses are available for rent at a nominal price for a period of 5 years. After this period the rent will become subject to the rules of the market. Just to give an example of the exchange rate, the rents in Ollolai are around 250 EUR.
Those interested in moving to Ollolai must present and demonstrate their interest through an interview. Here he will present his desire to move to the country and have a life project in Ollolai. If the person is suitable, he will have to transfer his residence to the country, living in one of the 1 euro houses available.
Who can join the 1 euro houses project in Ollolai?
The municipality does not limit the possibility of renting to Italians. He also extends his hand to foreigners. They are specifically interested in those coming from Anglo-Saxon countries (United States, United Kingdom, Australia, New Zealand etc.), Spanish and Arab countries.
Furthermore, other concessions and aids are available that could interest future renters: a series of activities aimed at minors: three-year baby bonuses, free textbooks, contributions to school transport, school assistance services and free recreational-recreational laboratory activities , and free and token cost services for the elderly population.
For more information on the town of Ollolai and the 1 euro houses project, visit our Ollolai town card.
Source: SardegnaIeriOggiDomani.com , YouTG.net , ANSA.it
Go to the list of municipalities participating in the 1 Euro Houses Project