Questo articolo è disponibile anche in:

Italiano (Italian)
The town of Piazza Armerina has approved the 1 euro houses project. Here's how to participate in the sale and purchase of houses at the symbolic price of 1 euro.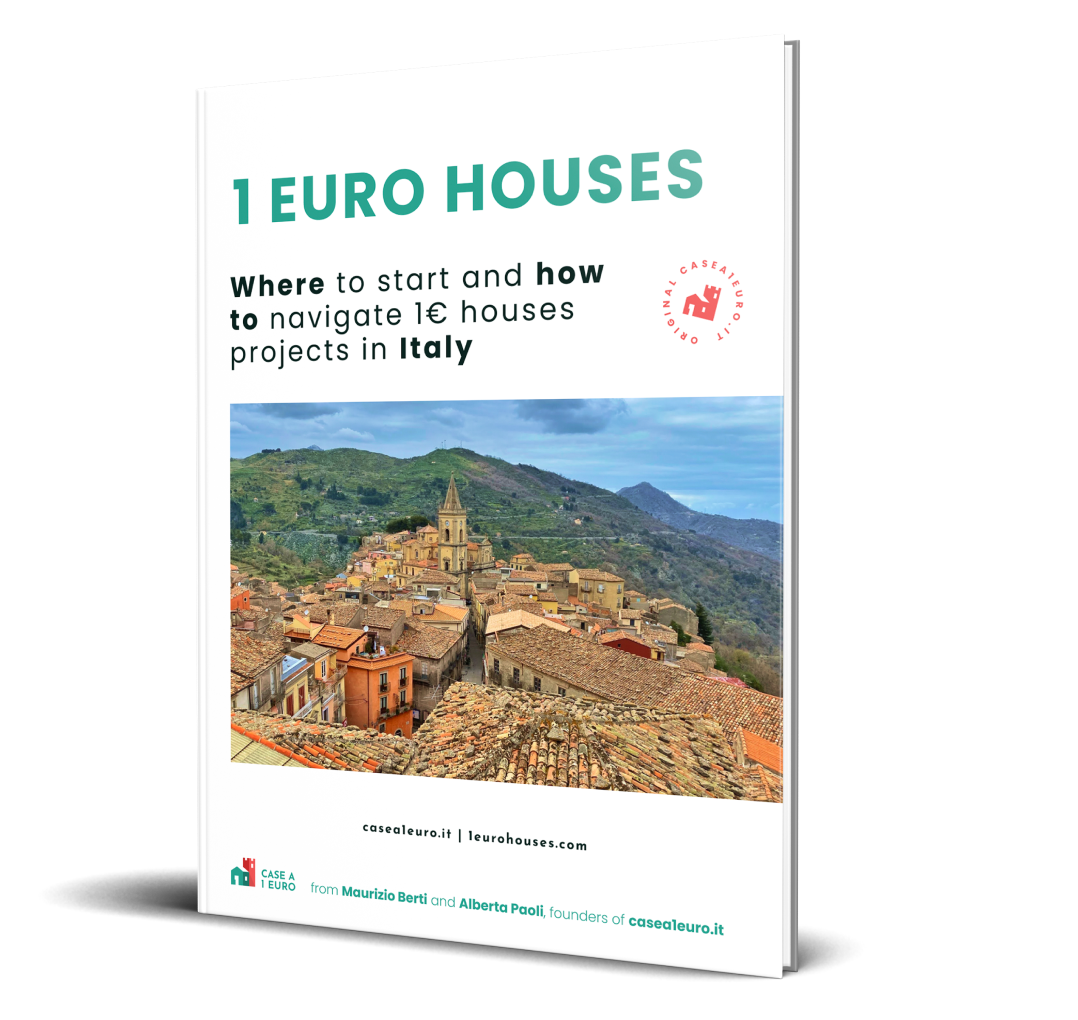 Here's how to buy a house for € 1 with our ebook
Available in English, French and Spanish in PDF and epub format.
How to buy 1 Euro Houses in Italy?
How to find available 1 Euro Houses in Italy?
How to plan for the purchase and renovation?
After the purchase, you will receive access to the ebook via email. The file must be downloaded within 48 hours of purchase. If you have any questions about the purchase, we are available via email.
Small town in the province of Enna
Piazza Armerina is one of the many small Sicilian municipalities at risk of depopulation. To counter the abandonment of the village and the deterioration of abandoned houses, the municipal council has given approval for the sale at a symbolic price of 1 euro.
Councilor Aura Filetti signed the documents just a few weeks ago, thus starting the search for suitable houses for the project.
What are the next steps for Piazza Armerina and the 1 euro houses?
The commissioner says she is ready to start a dialogue with architects and engineers to create a collection of "1 euro projects" on the properties made available. An initiative which, if accepted, could guarantee, together with the house, also the purchase of the renovation project. The project is not limited to restocking homes with new citizens. Buyers interested in second homes and vacation rentals will also be considered. Not to exclude those interested in the renovation of dilapidated buildings for tourism purposes.
For more information and details on the rules of the 1 Euro Houses project in Piazza Armerina, visit the page on our website.
Go to the list of municipalities participating in the 1 Euro Houses Project
Source: EnnaNotizie.info