Questo articolo è disponibile anche in:

Italiano (Italian)
1€ houses in Italian villages. Sambuca di Sicilia: an example of success in the governance of the territory
What is the book Case a € 1 nei Borghi d'Italia (1€ houses in Italian villages )
The book tells about the successful initiative of the 1 euro houses promoted in 2018-19 by the Municipality of Sambuca di Sicilia. The municipality has received more than 100,000 emails from all over the world and passages on all the main international television stations. The result? The sale of all the houses for 1 euro plus many other deeds of sale between private individuals.
What is the reason for this success? Thanks to the reflections of planners, sociologists, local development and European planning experts, tourism sector analysts, jurists and local administrators, the book tries to illustrate:
the peculiar characteristics,
the produced results and
the main reasons for the success of this experience.
It is the story of a community and a village that in recent years have rethought their evolutionary trajectory by mobilizing energies and visions for local development.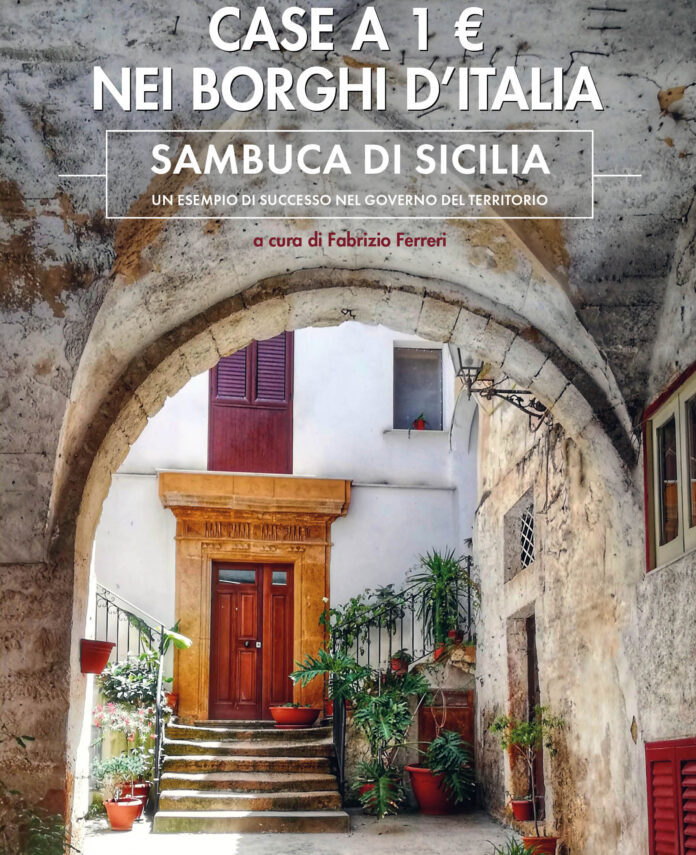 Who should read this book?
The book (available in Italian only) contains technical and specific information on the case of the municipality of Sambuca di Sicilia. Definitely useful for those who work in the public administration and want to launch their homes for 1 euro. Also interesting for real estate agents, architects, notaries and other experts, sooner or later involved in the process.
Our team has been following the municipality of Sambuca di Sicilia for years and we are happy that the initiative continues. But not only! The 1 euro houses are now also sold by auction or for the symbolic price of 2 euro. The municipality has grown, regaining momentum and life for the future. Surely the possibilities that the initiative offers for those interested in launching it should be fully explored. In short, the book describes experiences lived and felt first hand.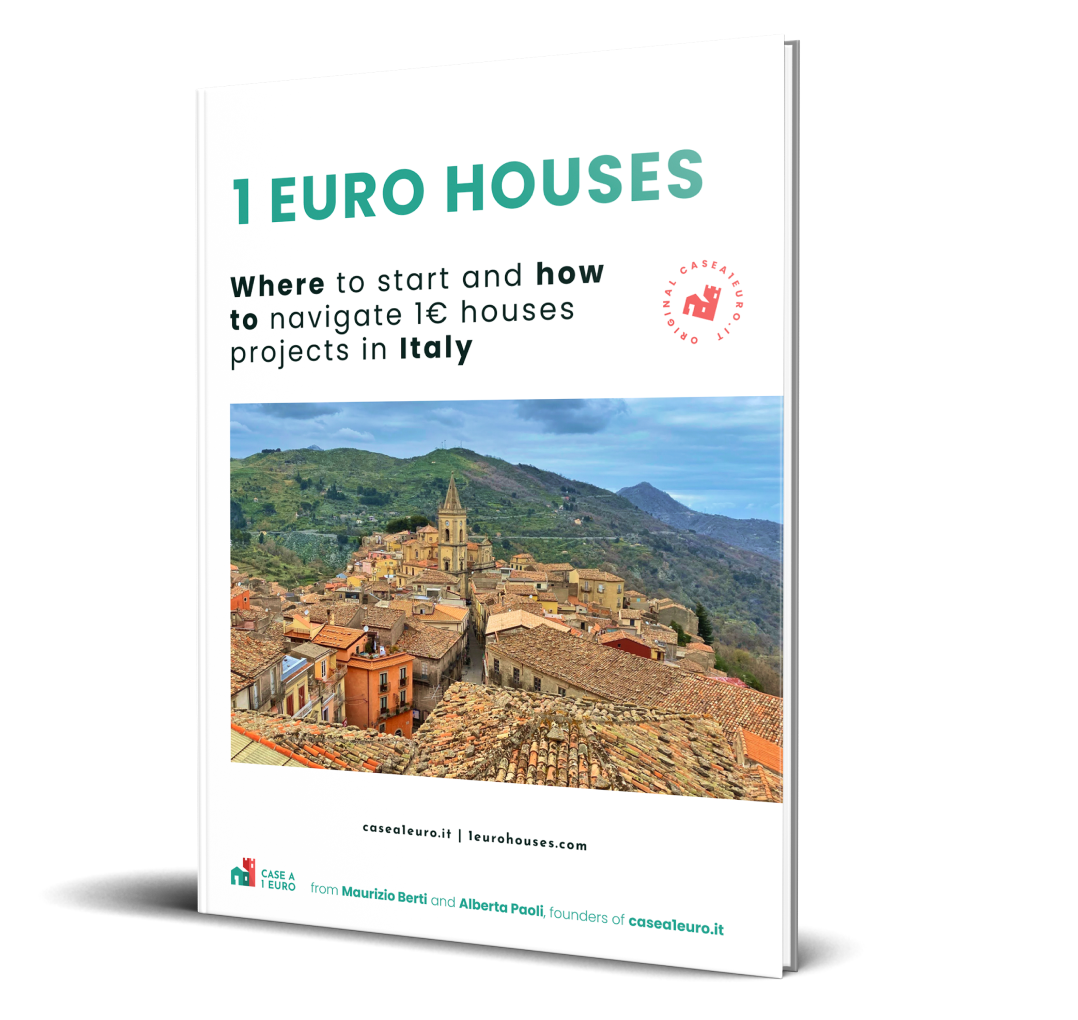 Here's how to buy a house for € 1 with our ebook
Available in English, French and Spanish in PDF and epub format.
How to buy 1 Euro Houses in Italy?
How to find available 1 Euro Houses in Italy?
How to plan for the purchase and renovation?
After the purchase, you will receive access to the ebook via email. The file must be downloaded within 48 hours of purchase. If you have any questions about the purchase, we are available via email.