Questo articolo è disponibile anche in:

Italiano (Italian)
Pratola Peligna is a small town in Abruzzo that has organized the sale of houses for 1 euro to perfection. Their project has been very successful since May 2021, selling the first house this summer. How is it progressing and what are Pratola Peligna's strengths?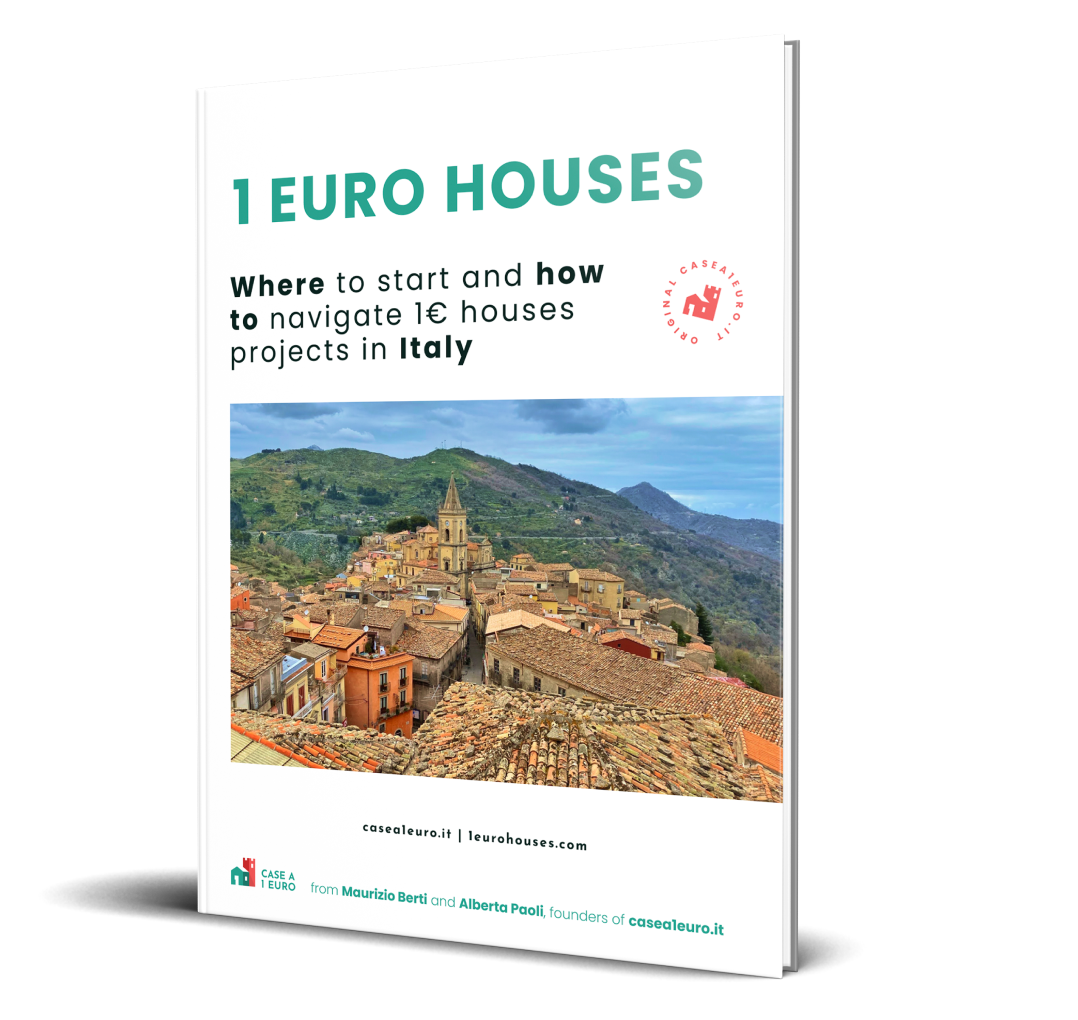 Here's how to buy a house for € 1 with our ebook
Available in English, French and Spanish in PDF and epub format.
How to buy 1 Euro Houses in Italy?
How to find available 1 Euro Houses in Italy?
How to plan for the purchase and renovation?
After the purchase, you will receive access to the ebook via email. The file must be downloaded within 48 hours of purchase. If you have any questions about the purchase, we are available via email.
The experience of the 1 euro houses project in Pratola Peligna
The 1 euro houses project was launched in many other Italian villages with various results. In Pratola Peligna, launching the initiative was a demanding challenge, but is already giving excellent results.
"We've been working on it for years, identifying homes that fit the scheme that weren't already involved in the post-earthquake reconstruction," councilor Paolo Di Bacco told CNN Travel. "From about 630 empty buildings, up to 250 could be sold for 1€."
Unlike other municipalities that embark on the 1 euro houses project, Pratola Peligna does not require buyers to pay a surety policy. These run around € 5,000 and work as a guarantee. If the buyers don't finish the renovations on time, the money stays with the municipality. In Pratola Peligna, on the other hand, buyers risk a fine of € 10,000 if they do not register a detailed work plan within six months.
"This is really the worst case scenario," Di Bacco says. "We just want to make sure shoppers actually honor their commitment and don't just buy for 1 euro and then disappear."
How many 1 euro houses have been sold?
Currently, the municipality has many requests that arrive every day for the purchase of houses for 1 euro. At the end of September they were done well 10 sales of various properties.
At the beginning of October they made available other 10+ properties that buyers can see on their website with all the data, including photos and cadastral numbers.
It therefore seems that the sales model of the municipality of Pratola Peligna will continue to give its results.
For more information on the call and the houses currently available, visit the site here.
Source: CNN Travel
Go to the list of municipalities participating in the 1 Euro Houses Project