Questo articolo è disponibile anche in:

Italiano (Italian)
All you need to know to buy 1 Euro Houses in Italy
rent lighthouses, towers, disused coastal buildings, reclaim abandoned areas, and restore unattended stations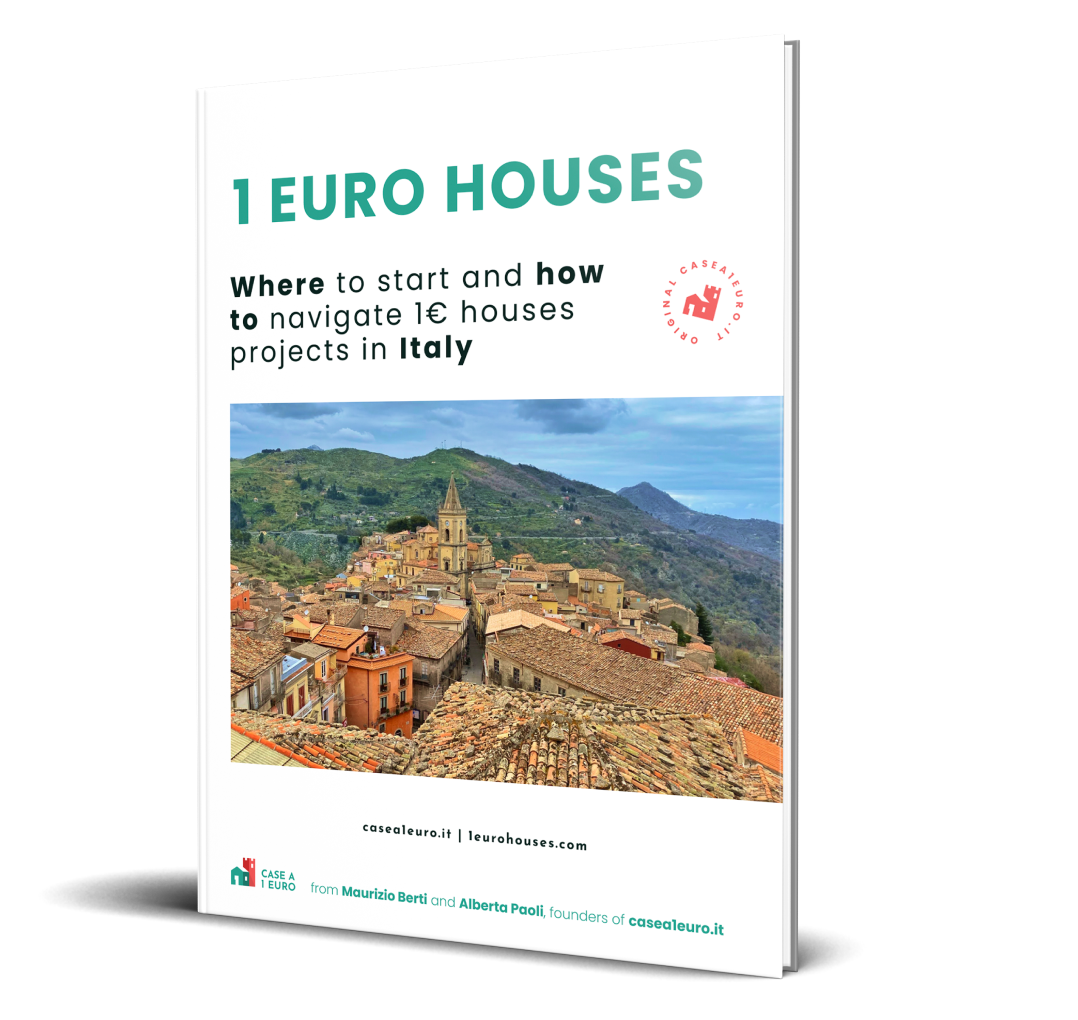 Here's how to buy a house for € 1 with our ebook
Available in English, French and Spanish in PDF and epub format.
How to buy 1 Euro Houses in Italy?
How to find available 1 Euro Houses in Italy?
How to plan for the purchase and renovation?
After the purchase, you will receive access to the ebook via email. The file must be downloaded within 48 hours of purchase. If you have any questions about the purchase, we are available via email.
Italy is a very important country in terms of cultural heritage: 58 sites have been declared a World Heritage Site by Unesco.
But the central role of Italy lies not only in the quantity but rather in the quality of the cultural heritage.
Other factors influence this role such as: the harmony between the cities and the landscape, the strong presence in the territory of the heritage and the historical cultural values.
Only a relatively small portion of the artistic resources resides in the museums, while the rest is scattered in the cities and in the countryside.
---

This incredible heritage is the restul of a centuries-old accumulation of wealth and civilisation, the main factor is the "Italian model" of culture and preservation of goods in a state of abandonment.
For this reason, the management of the abandoned property, both private and public, should not be considered a burden, but rather a resource for cultural development.
Improvement and redevelopment projects must prioritise the existing buildings, with the goal of minimizing transformative interventions in order to preserve the historical and cultural identity of our country.
We do not need new constructions and new overbuilding. The strategy to improve the housing environment and reclaim our cultural identity is to revive the small abandoned centres or to redevelop buildings in a state of abandonment, with a story that is our history.