Questo articolo è disponibile anche in:

Italiano (Italian)
Buy a house in Sardinia and the region gives you 15 thousand euros. Those who do not reside in a small Sardinian municipality, at the time of application, may also apply.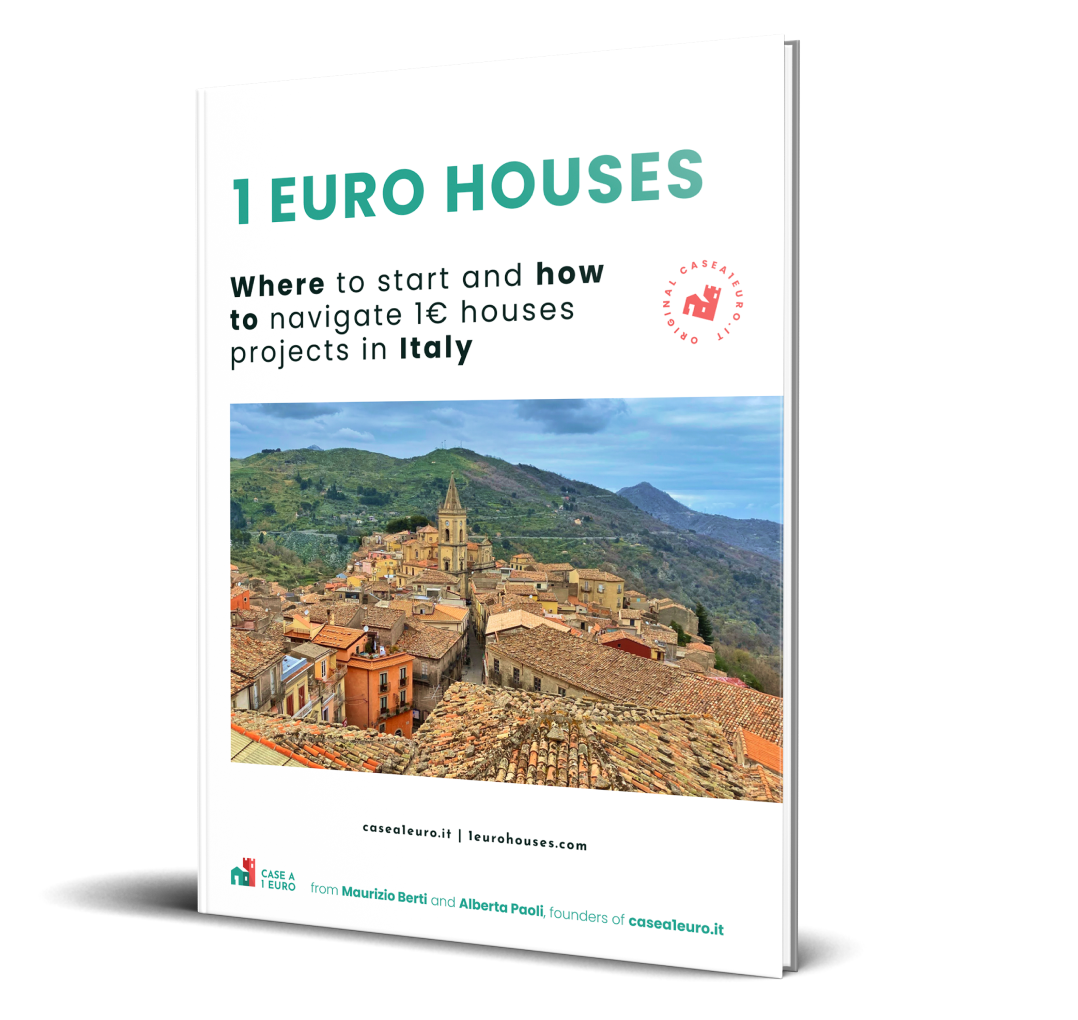 Here's how to buy a house for € 1 with our ebook
Available in English, French and Spanish in PDF and epub format.
How to buy 1 Euro Houses in Italy?
How to find available 1 Euro Houses in Italy?
How to plan for the purchase and renovation?
After the purchase, you will receive access to the ebook via email. The file must be downloaded within 48 hours of purchase. If you have any questions about the purchase, we are available via email.
Why does the region of Sardinia give 15 thousand euros to homebuyers?
It is an anti-depopulation move. What was laid down in the Budget becomes, after many months, a reality. Sardinia Region provides a total of 45 million for the purchase or renovation of first homes in municipalities with a population of less than 3,000.
It is one of the key measures against depopulation that the council led by Christian Solinas is focusing on, and whose guidelines for allocating resources to municipalities and for accessing non-repayable grants have been approved.
Region President Christian Solinas explains:
"We are working to make our Island better and to give new opportunities to Sardinians. On these two objectives is imprinted the entire action of the Junta, which has made the fight against depopulation the guiding thread of the measures put in place to encourage a real, conscious and sustainable growth of Sardinia."
The Junta believes that the maneuver will create the conditions for young people to decide to stay and the economic fabric of the most fragile territories.
"There can be no growth without a real valorization of territories, inland and more disadvantaged areas, which must necessarily go through new policies for repopulating territories."
Other investment opportunities in Sardinia
In addition to the regional initiative, there are also other projects dedicated to the rehabilitation of abandoned housing. Among them is the 1 euro houses project, which is well known in Sardinia. The municipalities involved include Montresta, Nulvi, Romana, and Ollolai.
In July 2022, the municipality of Bonnanaro in the province of Sassari also joined. The municipality is hopeful and hopes to receive many demonstrations for the disposal of abandoned properties in the city center. Once available, it will review the purchase demonstrations received, allowing the purchase and renovation of available 1-euro houses.
Source: today.com
Go to the list of municipalities participating in the 1 Euro Houses Project