Questo articolo è disponibile anche in:

Italiano (Italian)
More than 30 Argentines in Mussomeli bought 1 euro houses, thus making it their dream land. Here are their stories and experiences.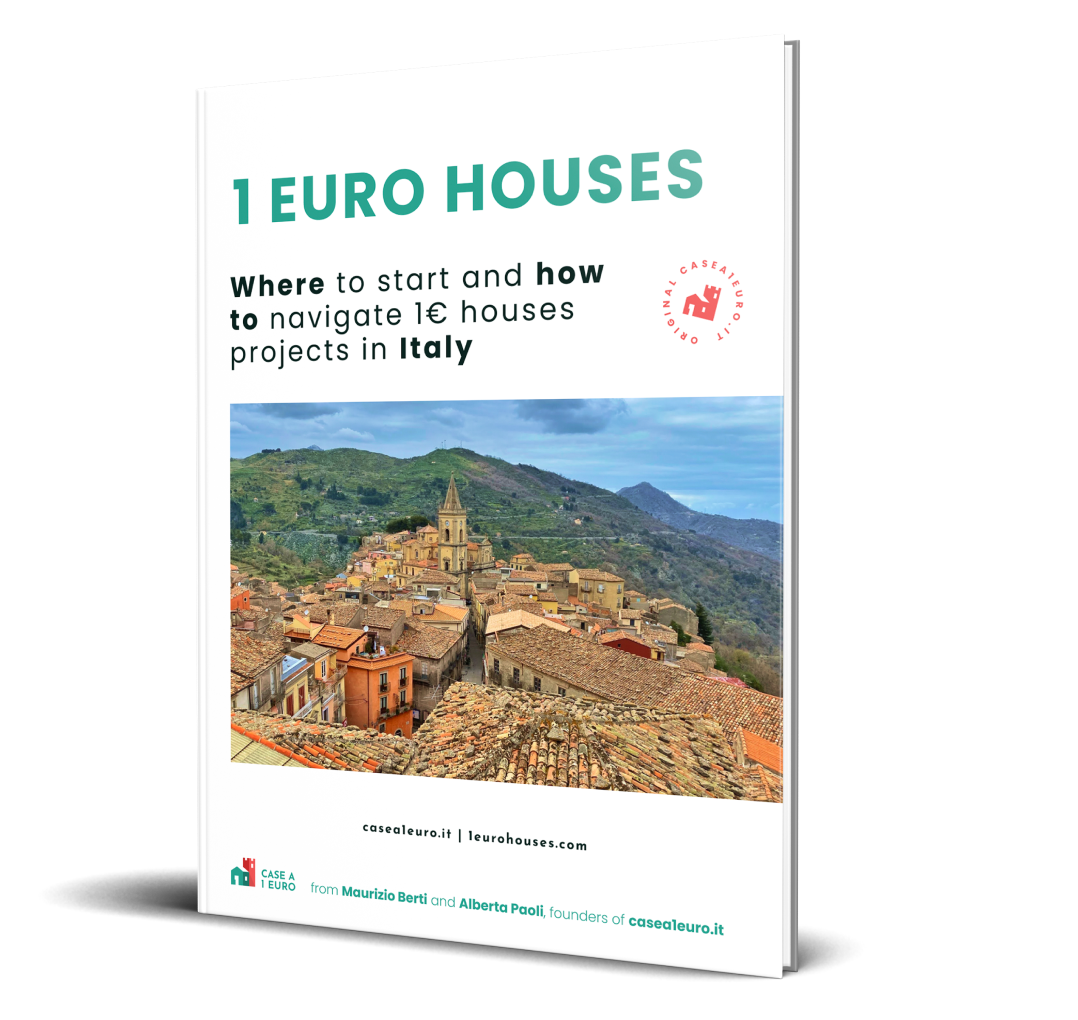 Here's how to buy a house for € 1 with our ebook
Available in English, French and Spanish in PDF and epub format.
How to buy 1 Euro Houses in Italy?
How to find available 1 Euro Houses in Italy?
How to plan for the purchase and renovation?
After the purchase, you will receive access to the ebook via email. The file must be downloaded within 48 hours of purchase. If you have any questions about the purchase, we are available via email.
Argentines in Mussomeli: House at 1 euro for Érica
30 Argentines came from the town of Rosario in Argentina to Mussomeli. Among them also Érica Yáñez and her boyfriend Alexis.
"I've wanted to buy a house for a long time. With my 13 hours a day of work over the last few years, I've managed to put together some savings, but I didn't have anywhere near the money to buy anything here, "Yáñez told Infobae.
Finally, the news on TV that talks about the 1 euro houses in this small Sicilian village, called Mussomeli. Érica decides to invest her savings and invest them in the purchase and renovation of one of the houses made available.
Started in October, an owner today
Since October, when Érica saw the first information on 1 euro houses, she has come a long way. After contacting the right people, she became the owner of one of the 1 euro houses in Mussomeli. Initially she got in touch with another Argentine (also called Erica) who has already bought a house in Mussomeli.
"I made my first video call with Erica on November 4th. I told her I liked the idea, but that my savings were limited and I didn't think I had enough money to do it all. On November 7th I saw the first house through photos, then we called her to discuss two other houses. I finally bought my new home when she presented the third option to me. I said yes on November 23 of last year ».
Who are the Argentine newcomers to Mussomeli?
Among the new Argentine buyers there are also:
A well- known gastronomic entrepreneur from Rosario;
A couple with their two children;
A political leader from Buenos Aires;
An e-commerce entrepreneur.
The 1 euro house project is joined by another initiative: The search for Argentine health workers for the hospital in Mussomeli and the surrounding areas. At the moment, an average of 100 requests per day are received from interested Argentine doctors. There are 2251 vacancies for all of Sicily, of which 23 for Mussomeli. All this is part of an agreement signed between the Municipality of Mussomeli and the National University of Rosario in Argentina.
The Argentines in Mussomeli are an important asset now, investing and developing this village for a better future.
How to join the project?
For those interested in joining the 1 euro houses project in Mussomeli, you can visit the town page on our website. You can contact the municipality to receive more information on available houses and procedures to be done.
Go to the list of municipalities participating in the 1 Euro Houses Project
Source: Sicilianfan.it