Questo articolo è disponibile anche in:

Italiano (Italian)
In the small Ligurian town of Pignone some time ago they published the tender for 1 euro houses. Soon the first houses will be available, made available by those who want to get rid of them.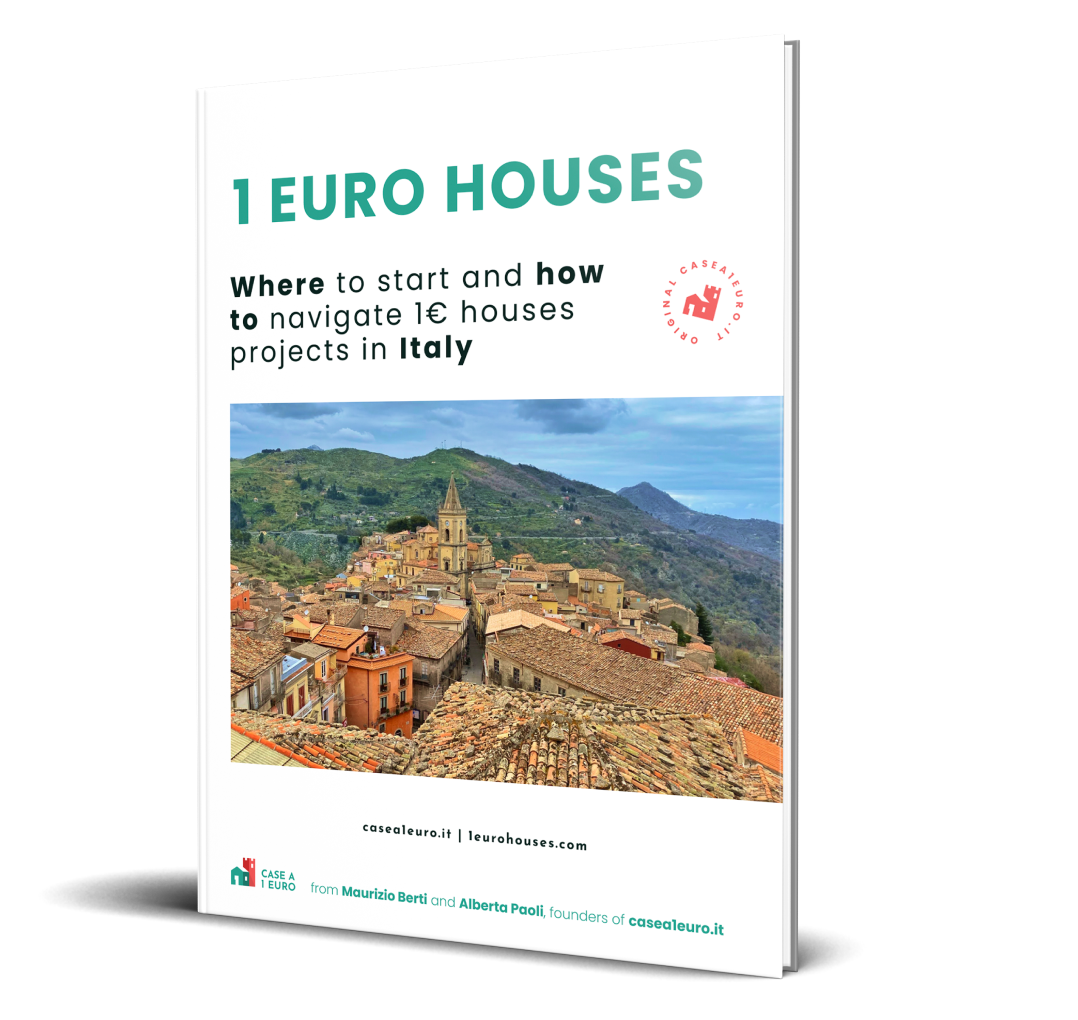 Here's how to buy a house for € 1 with our ebook
Available in English, French and Spanish in PDF and epub format.
How to buy 1 Euro Houses in Italy?
How to find available 1 Euro Houses in Italy?
How to plan for the purchase and renovation?
After the purchase, you will receive access to the ebook via email. The file must be downloaded within 48 hours of purchase. If you have any questions about the purchase, we are available via email.
Passed the technical examination of the 1 euro houses available
The first five 1 euro houses available for purchase and renewal by interested individuals or companies have passed the technical exam. They will be joined shortly by 7 other properties, for which the document approval process is now nearing the end.
The 1 euro houses project in Pignone was launched in April this year, when the municipality published the regulations and forms for the initiative. In the first phase of the project, the municipality was looking for people interested in selling the houses.
The 1 Euro Houses Project in Pignone
Now, with the first real estate available for sale, they will try to prepare information and directions for those who would like to buy them. As indicated by the municipality, further information will be given shortly.
However, requests are not closed for those who want to sell their abandoned and dilapidated houses in the city center. Owners who have abandoned houses available and do not want or cannot invest resources, can make them available to the municipality. In this way they can avoid the continuous payment of taxes on the second home and give the possibility to those who want to renew them and live in them to do so.
For more information on the procedures for buying houses for 1 euro , visit the town card. As always, the team of the Case 1 euro site will follow the development of the project in Pignone, waiting for news for those who want to buy the properties currently available.
Source: LaNazione.it
Go to the list of municipalities participating in the 1 Euro Houses Project