Questo articolo è disponibile anche in:

Italiano (Italian)
The problem of depopulation of minor Italy that we find throughout our country, especially in the hinterland and in the Central South, has prompted local administrators to promote a series of initiatives (such as the one brought by the 1 euro houses" project) aimed at countering the ill effects of this phenomenon.
Abandoned historic centers, as well as the traditions and stories connected to them (and we are also talking about food, dialects, crafts, etc.) constitute a unique heritage to be saved and kept intact in its uniqueness.
Initiatives such as "1 euro houses" or the one we are going to represent to you are the best weapon we can have at our disposal.
In fact, the municipality of Presicce Acquarica, small town located in Salento in the province of Lecce, has also come to terms with the reality of the depopulation of its historic center.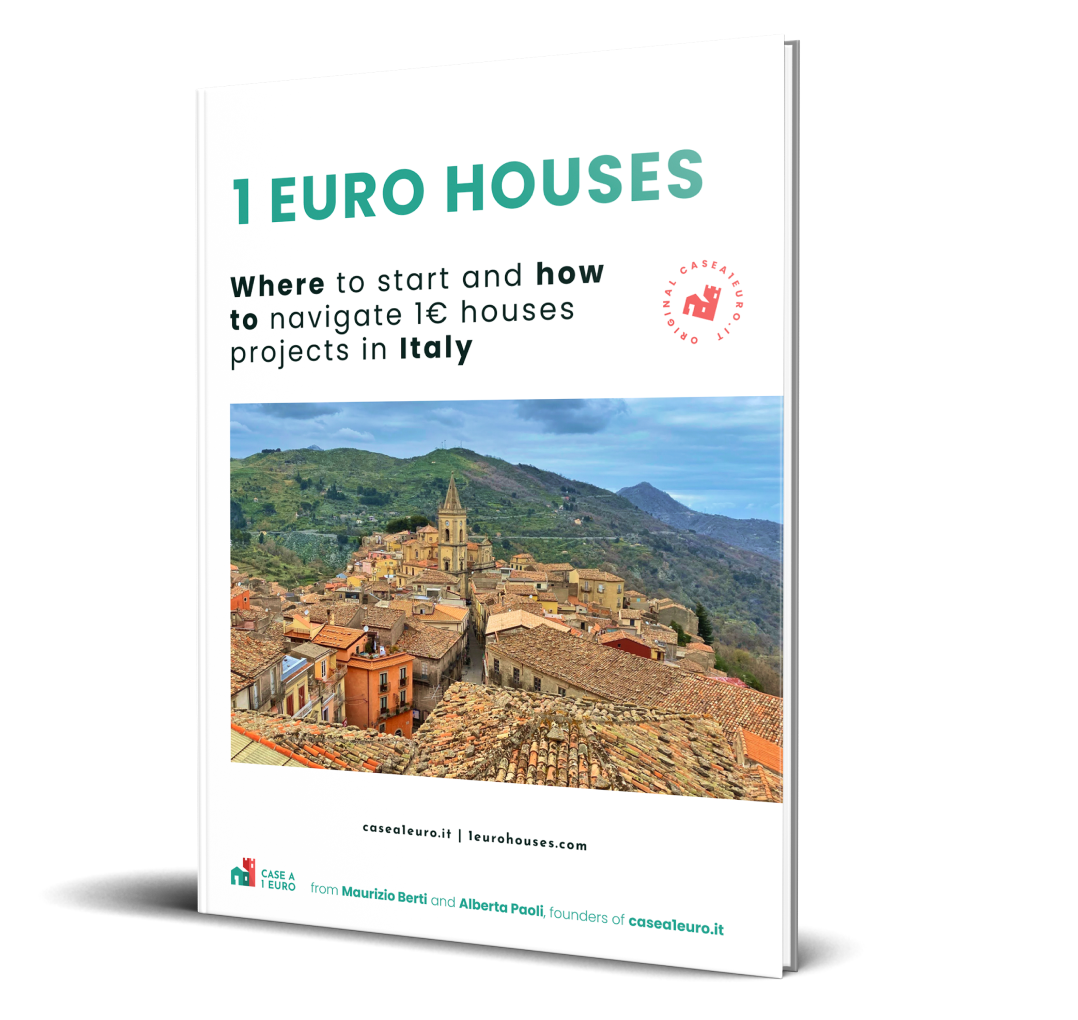 Here's how to buy a house for € 1 with our ebook
Available in English, French and Spanish in PDF and epub format.
How to buy 1 Euro Houses in Italy?
How to find available 1 Euro Houses in Italy?
How to plan for the purchase and renovation?
After the purchase, you will receive access to the ebook via email. The file must be downloaded within 48 hours of purchase. If you have any questions about the purchase, we are available via email.
"Welcome to Presicce Acquarica" is the new public notice to encourage the repopulation of the municipality
The municipality was born in 2019 from the union of two former municipalities, Presicce and Acquarica del Capo; here the phenomenon of depopulation has led local administrators to introduce an initiative that, if implemented in the right way, could bring the area back to its former glory.
The municipality, in fact, is planning to publish a call for bids intended to repopulate the small town, through thedisbursement of a maximum sum of €30,000 to those who would commit to establish residence there for at least 10 years from the purchase of the property.
The sum is to be used to cover 50 percent of the expenditure incurred on the purchase of a house (or, in case, renovations) and aligns with the local housing market, which sees the cost of houses at €500 per square meter.
The funds made available by the municipality – through a notice that will be online in the coming weeks on the institutional website – are € 150.000, and it is to be hoped that they will be allocated soon.
Contacts of the municipality of Presicce Acquarica
Municipality of Presicce Acquarica
Via Roma, 161 Località Presicce
73054 Presicce – Acquarica ( Le )
Official Website of the Municipality of Presicce Acquarica
tel.: 0833.726405 – 0833.721106