Questo articolo è disponibile anche in:

Italiano (Italian)
7 properties were assigned for 1 euro in the city of Taranto. What happens now and how to join the Taranto project?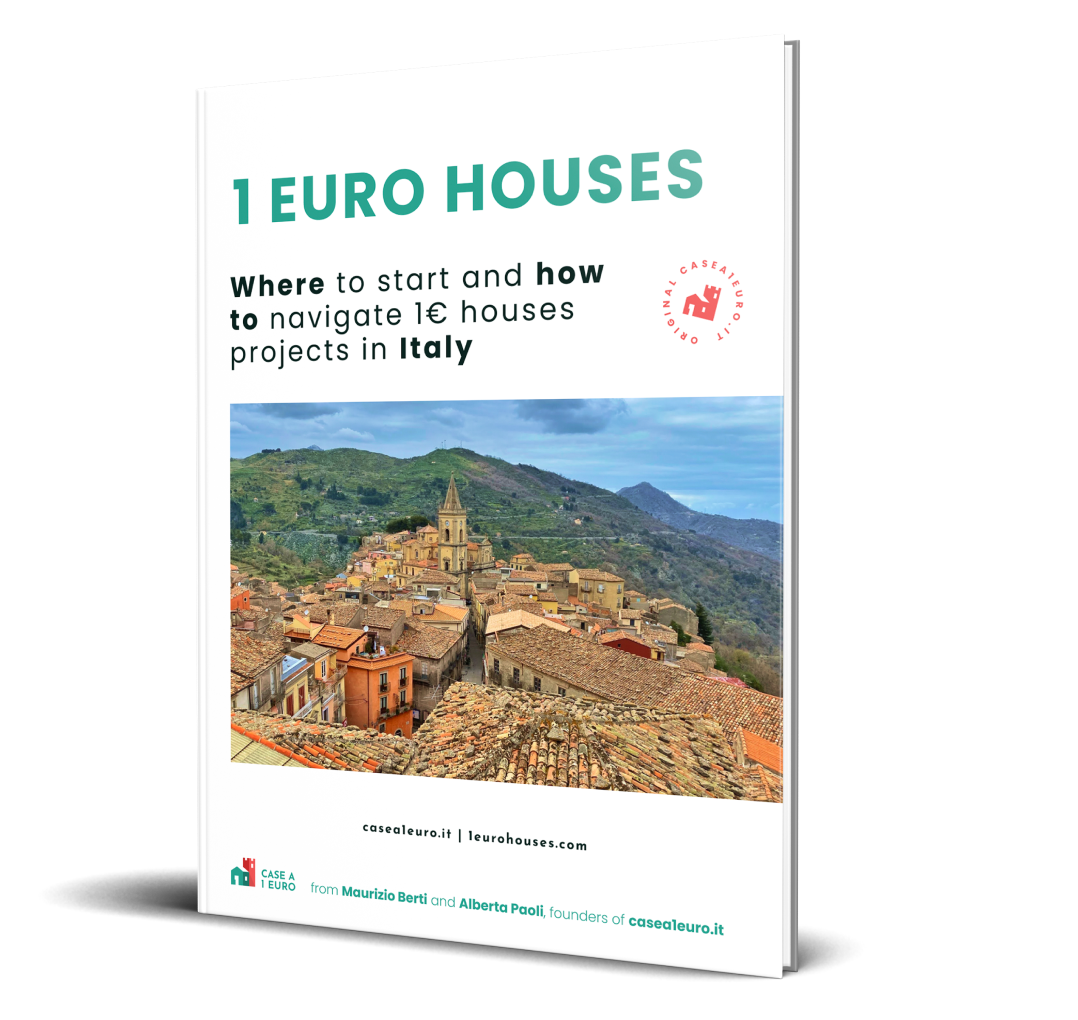 Here's how to buy a house for € 1 with our ebook
Available in English, French and Spanish in PDF and epub format.
How to buy 1 Euro Houses in Italy?
How to find available 1 Euro Houses in Italy?
How to plan for the purchase and renovation?
After the purchase, you will receive access to the ebook via email. The file must be downloaded within 48 hours of purchase. If you have any questions about the purchase, we are available via email.
The history of 1 euro houses in Taranto
The city of Taranto adheres to the 1 euro houses initiative from as early as 2021. The project was a huge success, making available the ruins of the historic center, now undergoing renovation. Among the projects most discussed in the media certainly the assignment of the first houses in August 2021 and the project of the eco-sustainable building.
Now, with the second tender concluded, 7 properties will be assigned to the new private owners. The properties were assigned according to a ranking based on five indicators:
eco-sustainability
design destination
sponsorship agreement
design quality
bonus completeness of project documentation
A higher score was assigned to those who chose to allocate the houses to private homes, their own or for rent, and to those who also took charge of renovating nearby properties.
What will happen after the assignment?
Once the properties have been assigned to private individuals, the latter will have one year to start and complete the redevelopment works. The projects presented to the municipality when they joined the notice, launched by the municipality, must also be respected.
Soon it will be possible to see new scaffolding in the Old City of Taranto. With the works comes the hope of restoring the historic center and bringing it back to its original beauty and activity.
Do you want to participate in the 1 euro houses in Taranto?
At the moment we have no news of a third call from the municipality. We will follow the developments and update our Taranto page when there is news about it.
Go to the list of municipalities participating in the 1 Euro Houses Project
Source: Corriere di Taranto