Questo articolo è disponibile anche in:

Italiano (Italian)
The small town of Biccari has managed to sell and repopulate 14 houses. The cost? Between 30 thousand and 1 euro. Here's the story.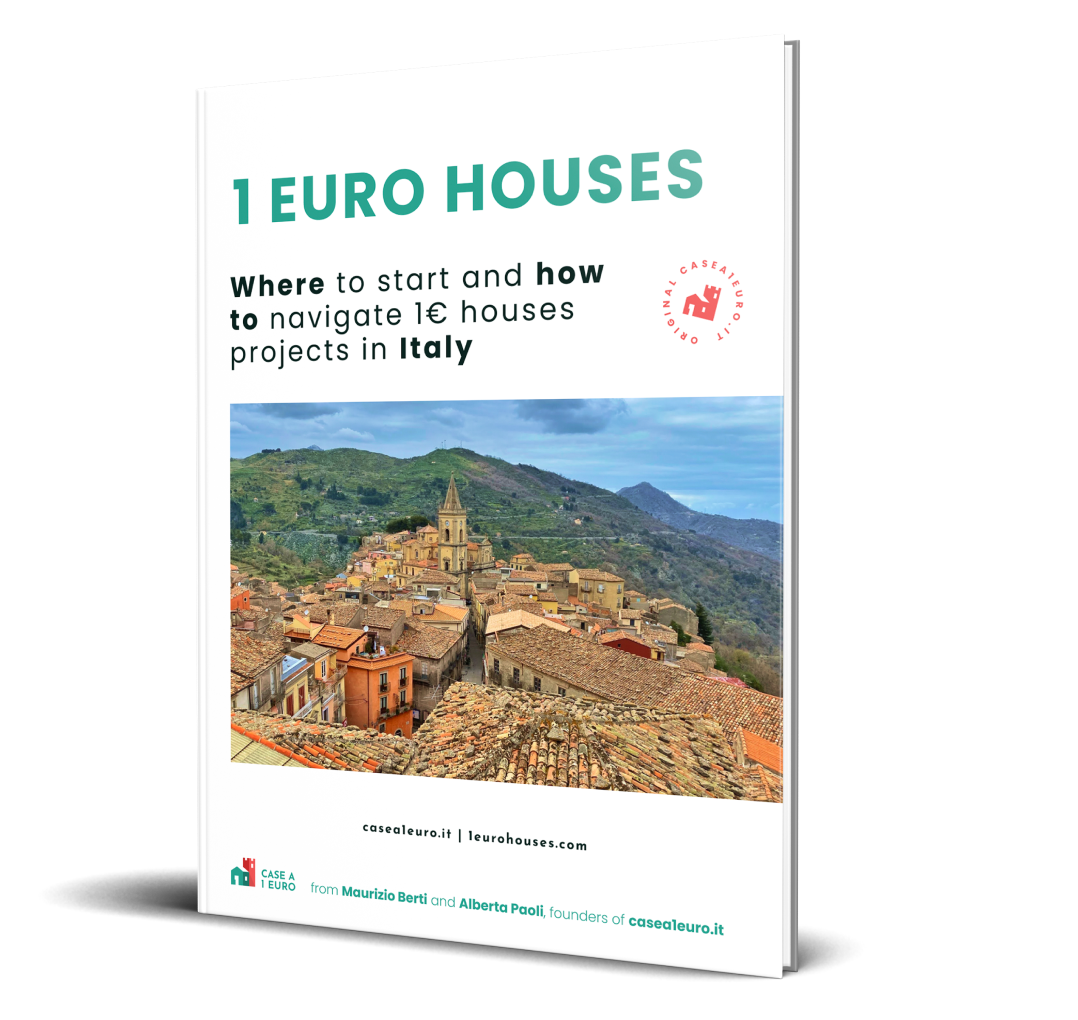 Here's how to buy a house for € 1 with our ebook
Available in English, French and Spanish in PDF and epub format.
How to buy 1 Euro Houses in Italy?
How to find available 1 Euro Houses in Italy?
How to plan for the purchase and renovation?
After the purchase, you will receive access to the ebook via email. The file must be downloaded within 48 hours of purchase. If you have any questions about the purchase, we are available via email.
Biccari: From the 1 euro houses to the real estate market houses
For the past year, the municipality has launched the "Case a Biccari" (Houses in Biccari) project, which includes both properties for 1 euro and those up to 30 thousand euro. They managed to sell as many as 14, revitalizing their village and repopulating the abandoned areas.
We went to see the current situation and the availability of the houses. At the moment there are 6 properties available for purchase on the municipality's website. One of these is available at the symbolic price of 1 euro. The rest of the properties have negotiable prices between 5 and 20 thousand euros. In short, this is an excellent opportunity for those who want to immerse themselves in the authentic life of the small Apulian villages.
Here is also the video, where the mayor Gianfilippo Mignogna explains how the project works:
For those who want more information about Biccari and their project, you can visit our page dedicated to it.
Source: Antenna Sud
Go to the list of municipalities participating in the 1 Euro Houses Project