Questo articolo è disponibile anche in:

Italiano (Italian)
The municipality of Pignone has closed the applications for 1 euro houses. As of December 31, they have received over 100 requests for available abandoned homes. What are the next steps?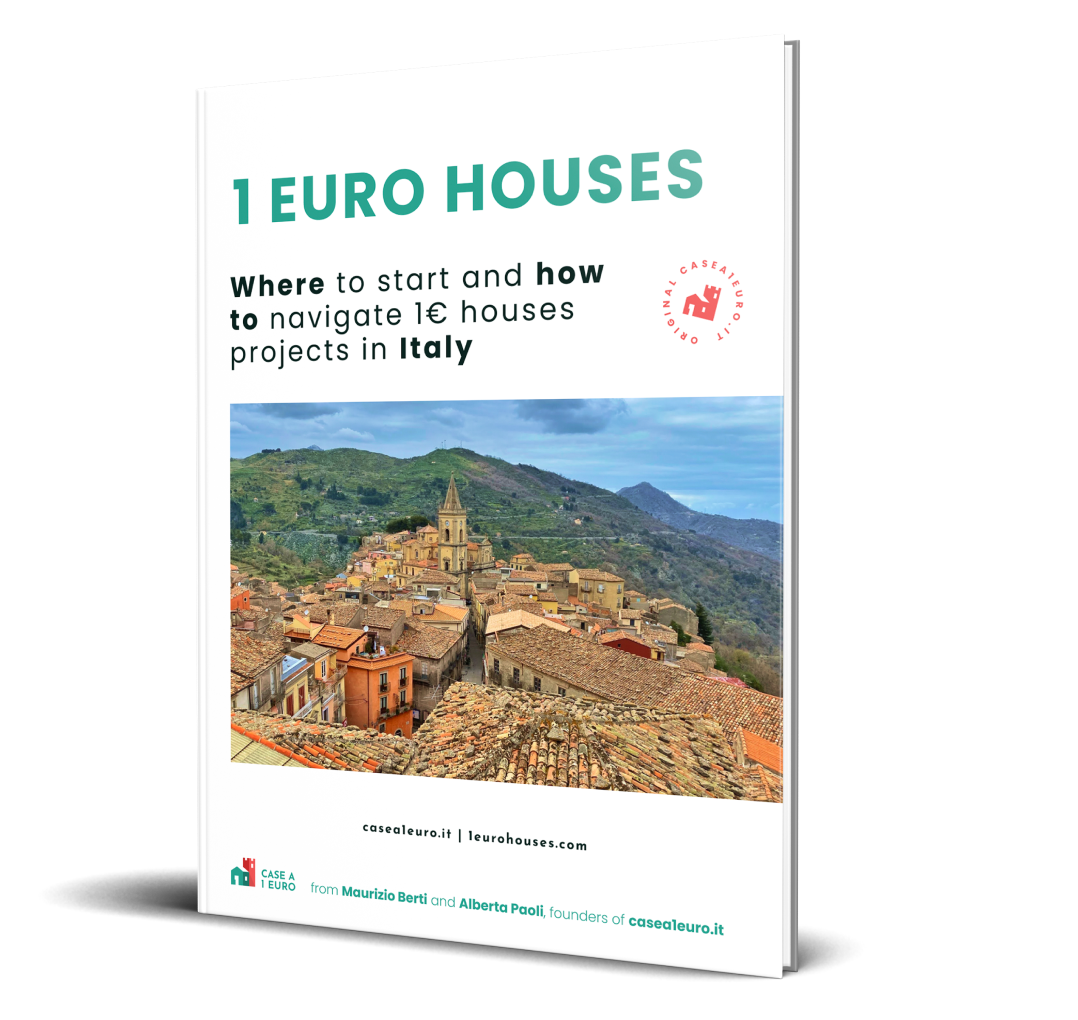 Here's how to buy a house for € 1 with our ebook
Available in English, French and Spanish in PDF and epub format.
How to buy 1 Euro Houses in Italy?
How to find available 1 Euro Houses in Italy?
How to plan for the purchase and renovation?
After the purchase, you will receive access to the ebook via email. The file must be downloaded within 48 hours of purchase. If you have any questions about the purchase, we are available via email.
The 1 euro houses project in Pignone: phase 2
Pignone's initiative has given excellent results both in Italy and abroad. The expressions of interest received by the municipality by the deadline date (December 31, 2021) were close to one hundred. Now, the municipality proceeds to the second phase of the project: review of the requests received and choice of the actual buyers. As indicated in the regulation, the houses will be sold to whoever receives the highest score, based on the buyer's commitment, his social and family situation and his interests in the life of the municipality.
For now we are waiting for the ranking according to which it will be clear who will be able to buy and renovate the 1 euro houses available. Once the ranking is published, buyers will have a limited time within which they will have to renovate the house and move. The municipality is especially interested in those who want to live in Pignone for a long time, open a business and take their family with them.
Since the number of requests is very high, compared to the number of houses available, a high score (and therefore a serious commitment) is necessary to finish at the top of the list.
As indicated by the municipality on their website, there are no new calls for 1 euro houses. We will follow the 1 euro case project of Pignone with updates on our website. We will inform you of potential developments.
Source: LaNazione.it
Go to the list of municipalities participating in the 1 Euro Houses Project