Questo articolo è disponibile anche in:

Italiano (Italian)
The 1,187 Italian municipalities subject to depopulation will receive a total of 180 million euros to combat this phenomenon. Who are the municipalities that will receive the funds and how will they be used? Find out here.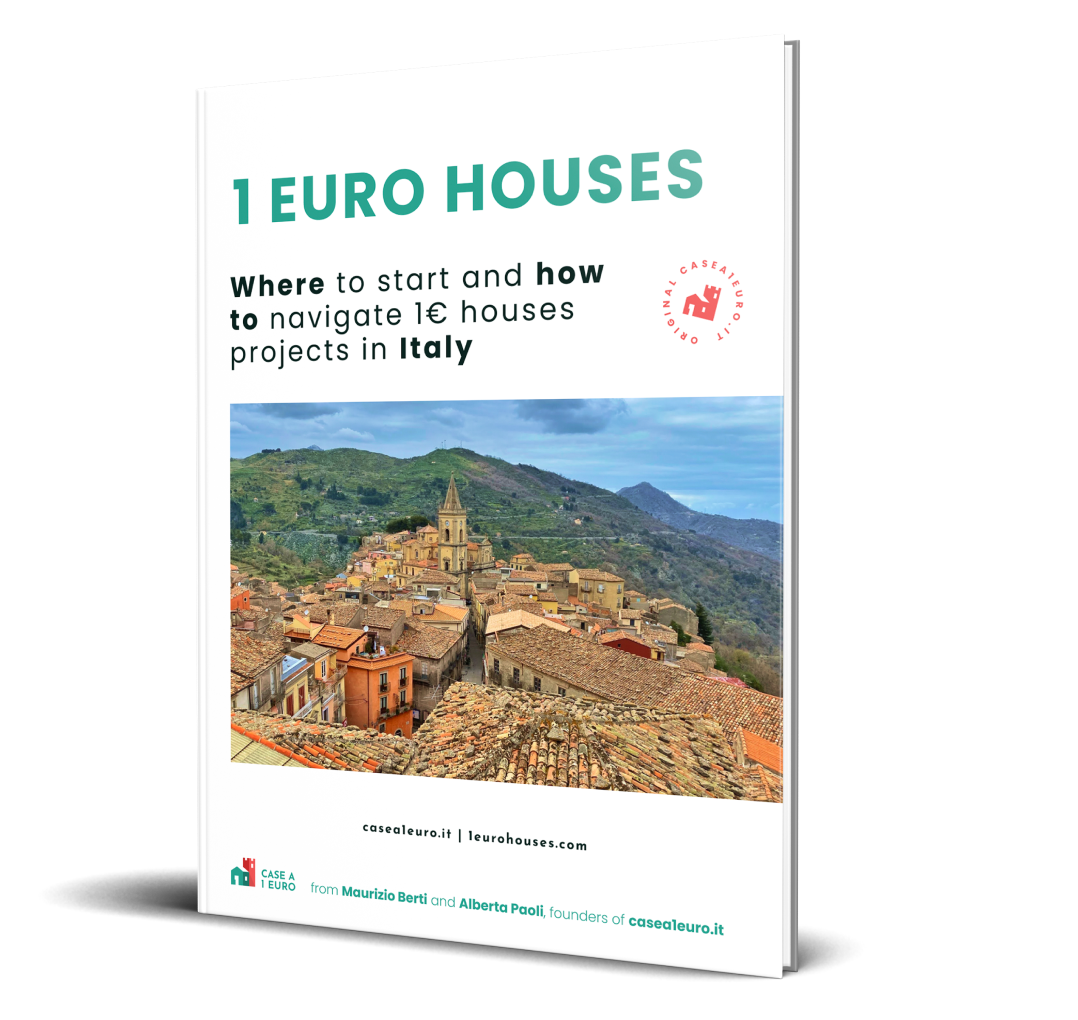 Here's how to buy a house for € 1 with our ebook
Available in English, French and Spanish in PDF and epub format.
How to buy 1 Euro Houses in Italy?
How to find available 1 Euro Houses in Italy?
How to plan for the purchase and renovation?
After the purchase, you will receive access to the ebook via email. The file must be downloaded within 48 hours of purchase. If you have any questions about the purchase, we are available via email.
The phenomenon of depopulation
Depopulation is one of the main problems of small Italian villages. A phenomenon that has existed for decades, depopulation is directly correlated with the displacement of work and the economy towards large urban areas. With it, people and their homes have also moved towards urban centers and big cities.
To counter depopulation, the municipalities join various projects and initiatives. These also include the 1 euro houses project, 1 euro rents, smart working options and social aid. But that's not always enough. For this reason, the President of the Council of Ministers signed the Fund to support marginal municipalities for the years 2021-2023. The minister's proposal for the South and Territorial Cohesion includes a total of 1,187 municipalities that will receive 180 million euros.
Mussomeli will receive a slice of the funding
Among the municipalities is also the small Sicilian village Mussomeli , to which almost 250,000 euros have been assigned. The mayor, Giuseppe Catania , expressed his appreciation for the provision and announced that the proposals will be formalized shortly.
"The resources can be used for three categories of interventions in areas subject to depopulation. First of all for the adaptation of municipal buildings to be granted on free loan. Then for the opening of commercial, artisanal or professional activities; granting of grants for the start-up of commercial, artisanal and agricultural activities. Contributions can be granted in favor of those who transfer their residence and habitual residence in the municipalities of the internal areas, as a contribution to the purchase and renovation costs of the property (maximum 5,000 euros per beneficiary). In addition, disadvantaged municipalities will be able to grant their properties free of charge to be used as a main residence or to carry out agile work. In the next few days we will present our proposal to use the resources to the competent institutional bodies and to the community ".
Source: RadioCL1.it
Go to the list of municipalities participating in the 1 Euro Houses Project